Luxury Technology Consulting
Luxury. Technology. Design.
Luxury leaders and innovators are investing in technology to gain new market share and boost their revenue.
Technology has given luxury executives access to unprecedented data about their customers and is generating opportunities to deliver superior experiences and enable "any-distance experiences".

In response to this, L+R built our Luxury Technology Consulting Integrated Offering as a vertical business unit named, Liquid Crystal, to support organizations ready to create the future.
Featured Clients
Classified
The world's leading organizations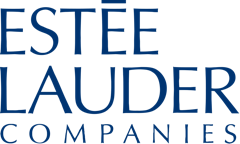 Small/medium-sized businesses and ambitious startups



Market Research & Competitive Analysis
The volatility of the market, the constant change in consumer behavior, and the accelerated inclusion of new technologies have generated a highly demanding global luxury consumer. Innovative and sustainable business models are necessary.
The luxury industry has an immense window of opportunity to transform to guide the future.

What does digital transformation mean? We have a simple definition. It's about making people's lives easier – whether they're your employees or your customers. Our goal is to make consumers' lives easier.

Stéphane Lannuzel

Chief Digital Officer of Operations at L'Oréal
$382.6 Billion
Will be the expected turnover of the global luxury goods market in 2025.
75%
of luxury, purchases were influenced by a digital channel in 2021.
30%
Will be the luxury revenue generated by online transactions in 2025.