An Organization Dedicated to Creating a Sustainable and Equitable Food System
Rethink Food was featured in the February 9, 2021, edition of The New York Times for its work in creating a sustainable and equitable food system in this country.
As part of its mission of feeding communities as well as supporting small businesses, Rethink Food invested more than $10,000 into independent restaurants since its inception in April 2020. The program provided more than two million meals for those facing food insecurity at the height of the COVID-19 pandemic. The program continues to raise funds and has expanded from New York City to Nashville, Chicago and San Francisco.
L+R supports Rethink, helping the organization with its visual identity, to reflect the movement's ambition and values.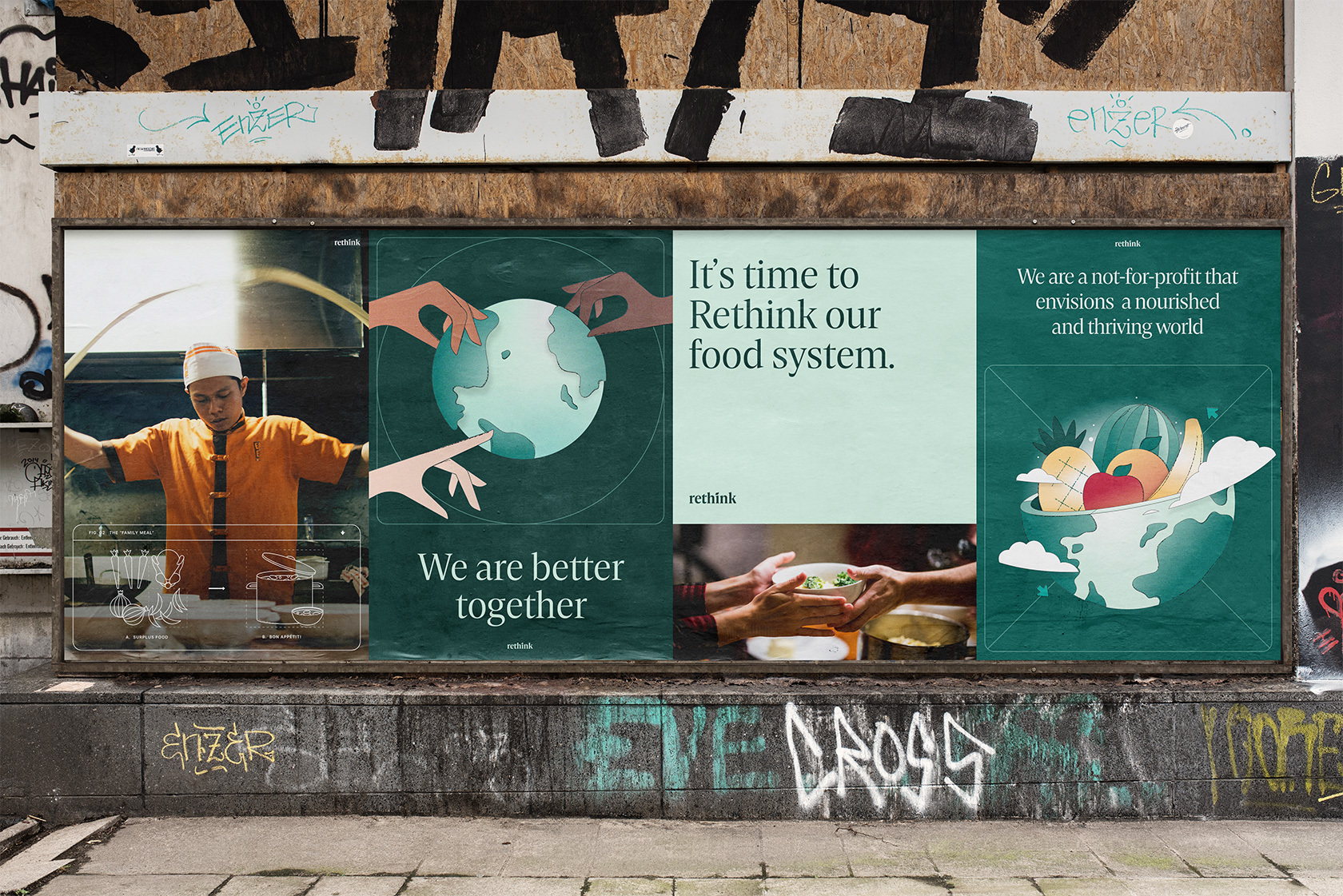 Poster design