Tedros Adhanom, the Director-General of the World Health Organization helped to launch the Global Citizen's "Recover Better Together" campaign today.

"Beyond the death and disease caused by the virus itself, health systems have been disrupted, millions of jobs have been lost, schools have closed, poverty and hunger have been exacerbated and the global economy has been thrown into turmoil," said Adhanom, during the opening remarks of the event. "Every part of society has been affected – and so every part of society must be part of the response, and the recovery."
Global Citizen's recovery campaign has focused on five main pillars:
End the COVID-19 pandemic

Stop the hunger crisis

Resume learning for children

Cool the planet

Promote equity and justice for all
L+R has been the strategic design technology partner of Global Citizen since 2015, with our full alignment on their ambitious mission. For this meaningful campaign, the team supported on the visual direction and interaction design of the "Recover Better Together" landing page.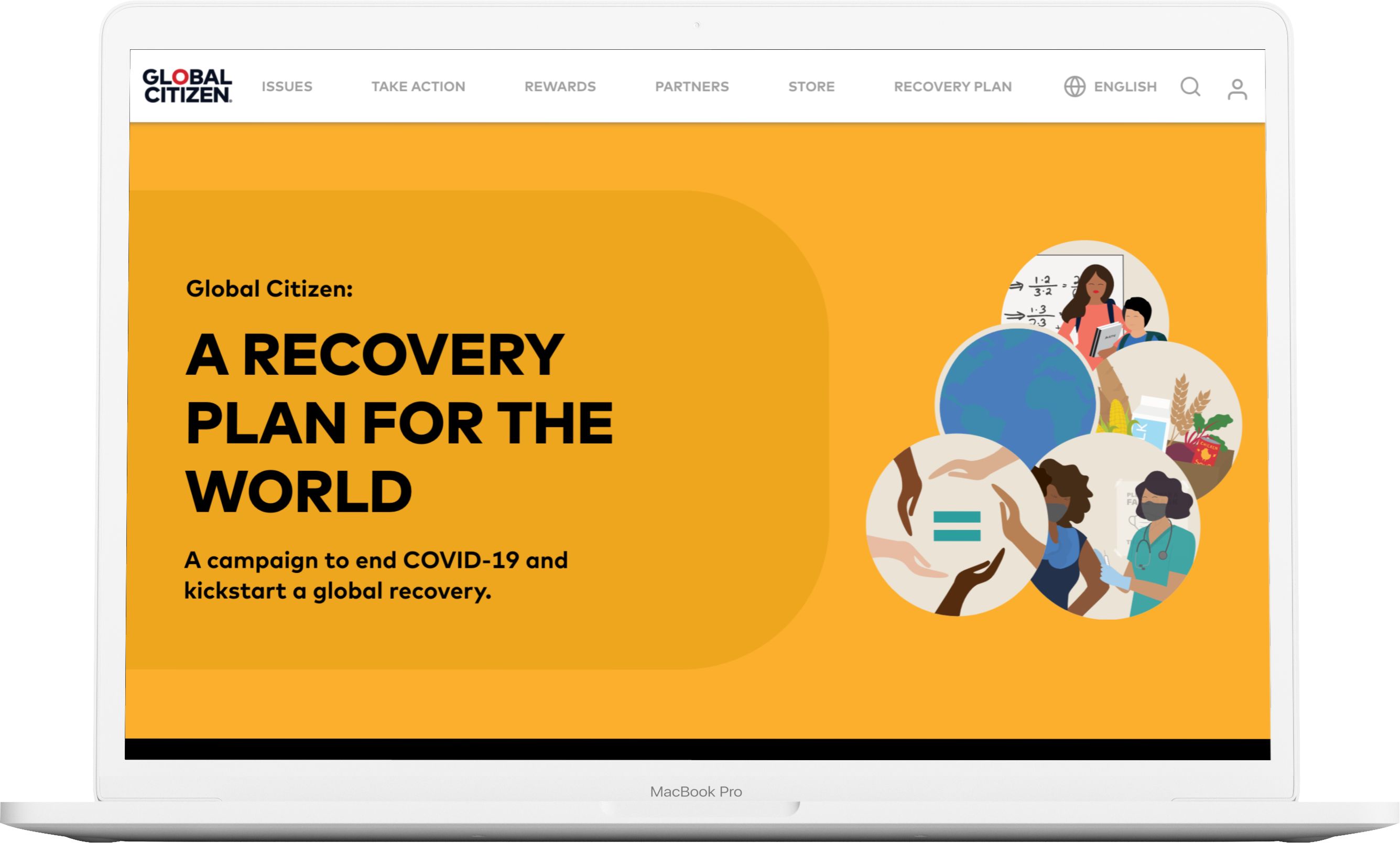 Recover Better Together Website