Spireworks will open its interactive lighting and donation platform to the entire globe on May 20th when the sun sets on the United States' east coast. Users can log on to Spireworks.live to donate money to the Coronavirus Relief Fund and control the iconic building lights of New York City safely from the comfort of their own home, anywhere in the world.

100% of the money raised will go to supporting those most vulnerable to the effects of COVID-19, including impoverished communities and essential workers around the world. Family-run New York City real estate firm, Durst Organization, has contributed properties from their portfolio for this monumental initiative including One Five One West 42nd St, One Bryant Park, and One World Trade Center, for people to donate and play. "Being a part of Spireworks' Change at a Distance is a meaningful event. The lights of our city's buildings symbolize hope and togetherness, representing positive impact for our tenants, employees and citizens of the world." Jordan Barowitz, VP of public affairs at The Durst Organization.

This is made possible by a partnership with GlobalGiving, the largest global crowdfunding community connecting nonprofits, donors, and companies in nearly every country. International technology design and brand strategy consulting firm, L+R, has been a longtime partner with Spireworks and the two groups have collaborated on this meaningful project to build Spireworks' cause ecosystem. The teams crafted the inventive second screen technology with a mobile application and live stream desktop website. Along with the integration with GlobalGiving's platform, this campaign, titled Change at a Distance provides a collective and engaging experience that authentically leverages societal issues to enhance public connections and positive outlook.
The Spireworks cause ecosystem platform is an inspiring showcase of how design and technology can create positive change.

Sharon Lee
Designer
L+R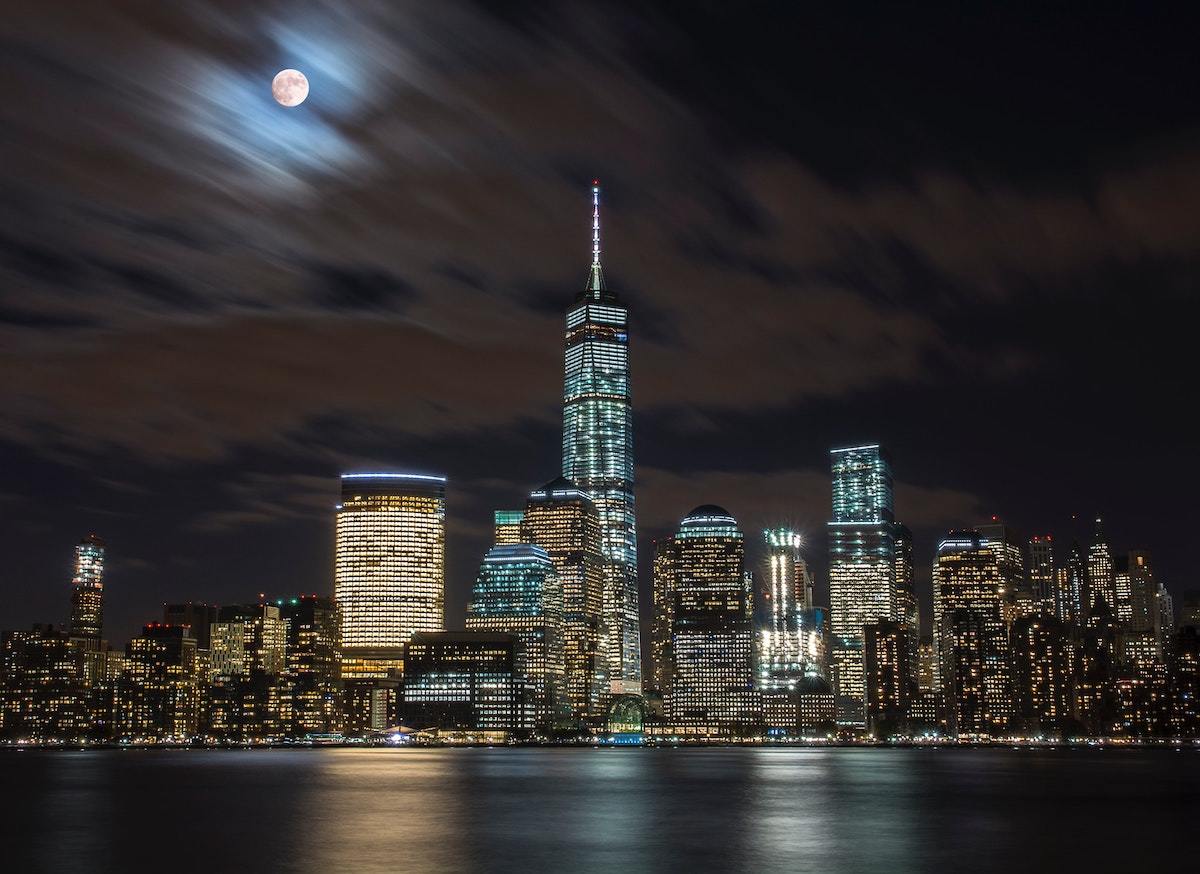 Spireworks, at its core, is designed to be enjoyed outdoors, gazing up at skyline. With millions of people staying home to flatten the curve, this partnership launches alongside the release of Spireworks.live, a live stream of Spireworks' NYC installations. Now everyone around the world can play, discover, and take action, at a distance.

Donors will have an unprecedented, once-in-a-lifetime opportunity to support humanity and bring light to the world with the touch of a button on their mobile phone. The colors they select can be viewed on the buildings in real-time through the live stream on any web browser.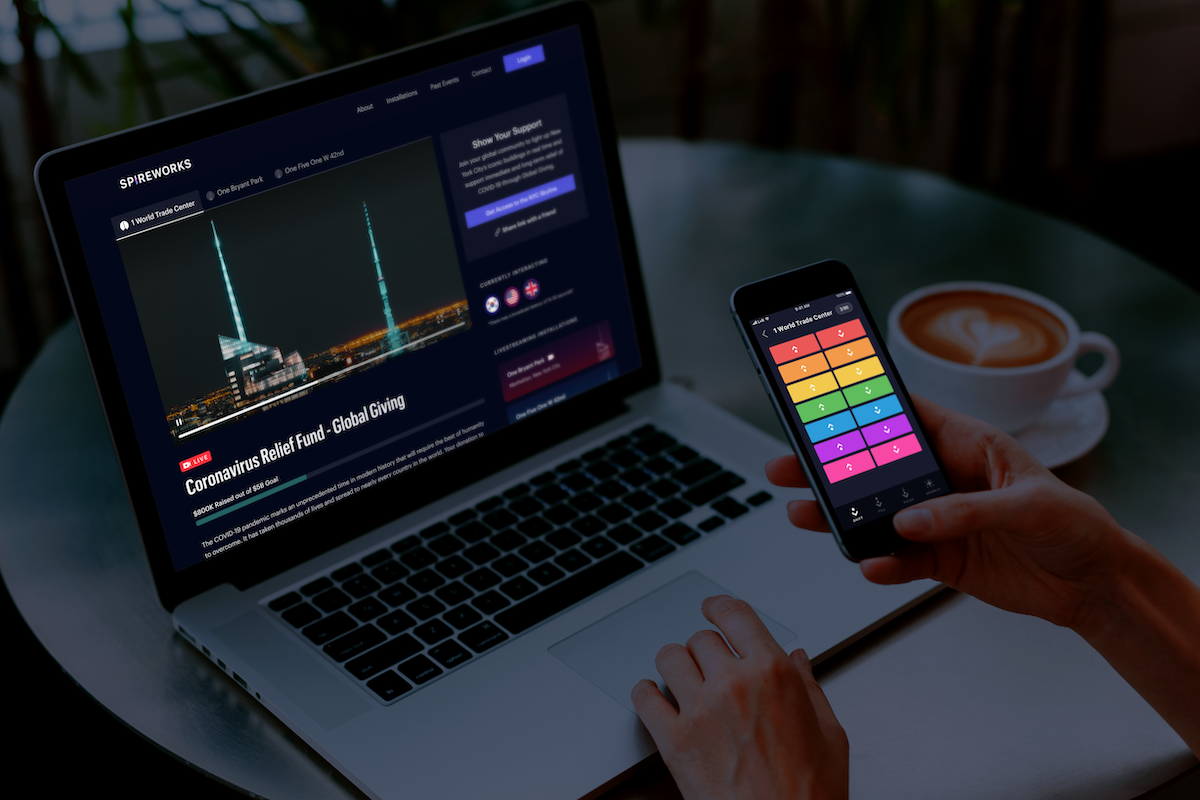 Spireworks has always been about creating joy and building shared experiences. By building the live streaming platform, we can open the doors for greater connection globally.

Mark Domino
Creator
Spireworks
To participate simply:
Visit Spireworks.org/live on your desktop
The scan this QR code on your phone



About Spireworks
Spireworks strives to encourage the larger public to co-create and connect through interactive lighting experiences and engage with symbolic moments and causes through the night sky. Founded by Mark Domino in 2010, Spireworks is an internationally recognized brand associated with letting people control the architectural lights of tall buildings and outdoor sculptures.
As the world's largest interactive lighting platform, Spireworks has created memorable experiences while raising awareness and donations around important global causes and initiatives. Dozens of non-profit organizations within Spireworks' cause ecosystem along with hundreds of brands have participated in meaningful events throughout the year.

Previous NonProfit Partnerships & Causes
Australian Wildfire Relief
Puerto Rico & Caribbean Hurricane Relief Fund
Art Programs For 3,500 In-Need New York Children
Guatemala Volcano Relief Fund
Stop Child Trafficking in the USA
Girls Who Code: Bring CS to Girls Across Country

Contact Information
Barry Schwartz
[email protected]

Mark Domino:
[email protected]

Jordan Barowitz:
[email protected]
212.257.6600