Spireworks
Declassified
Interactive landmark art installation platform showcases civic engagement for building owners, brands, and causes
Highlights
Integrated in 3 commercial use skyscrapers in New York City
Servicing 40,000 building tenants
Featured in Wall Street Journal
Red Dot Award winner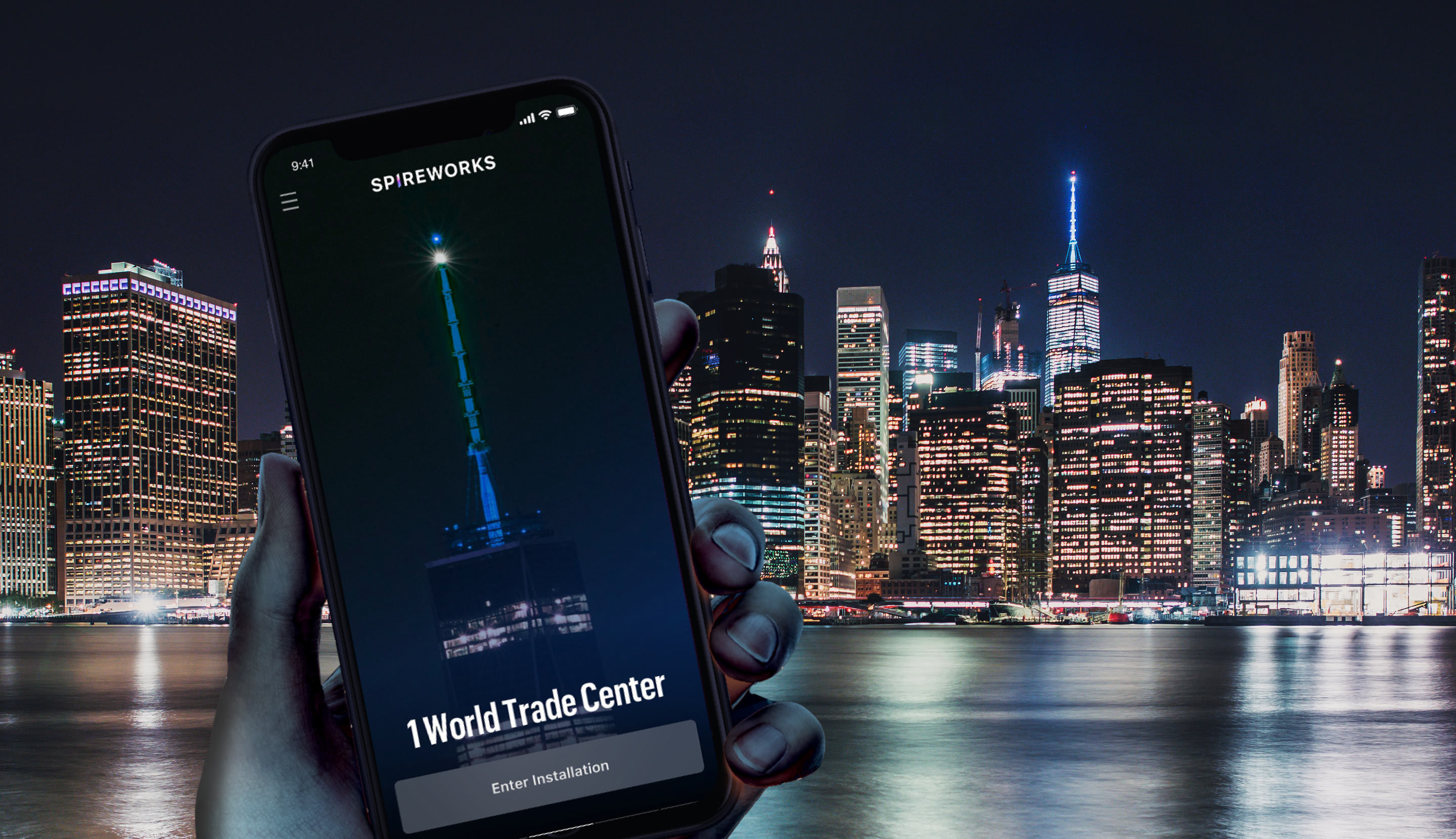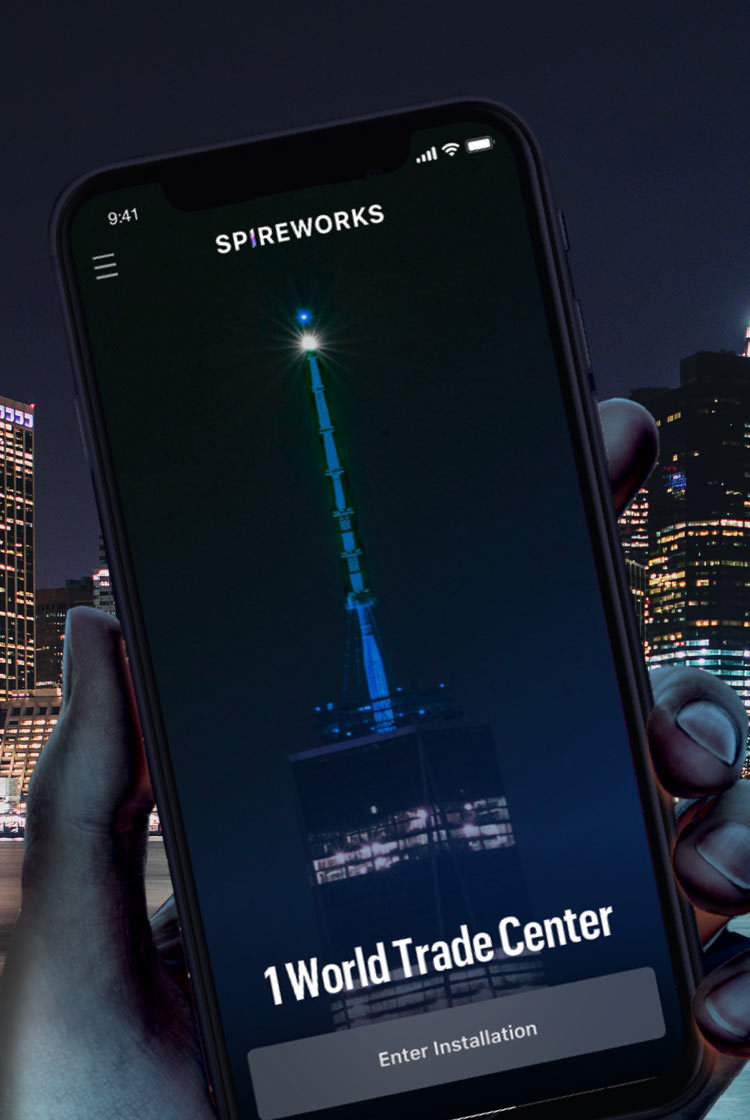 Challenge
Building Engagement
The Durst Organization, one of the oldest family-run real estate companies in New York, runs three of the most iconic buildings in the city. Its daughter company, Spireworks engaged L+R to create a robust digital platform that leveraged its buildings' architectural lighting installations, made meaningful connections with its tenants, and promoted the future of city-wide memoriam, interaction and engagement.
"
Placemaking, discovery, and action at a distance.
"
Mark Domino, Spireworks Creator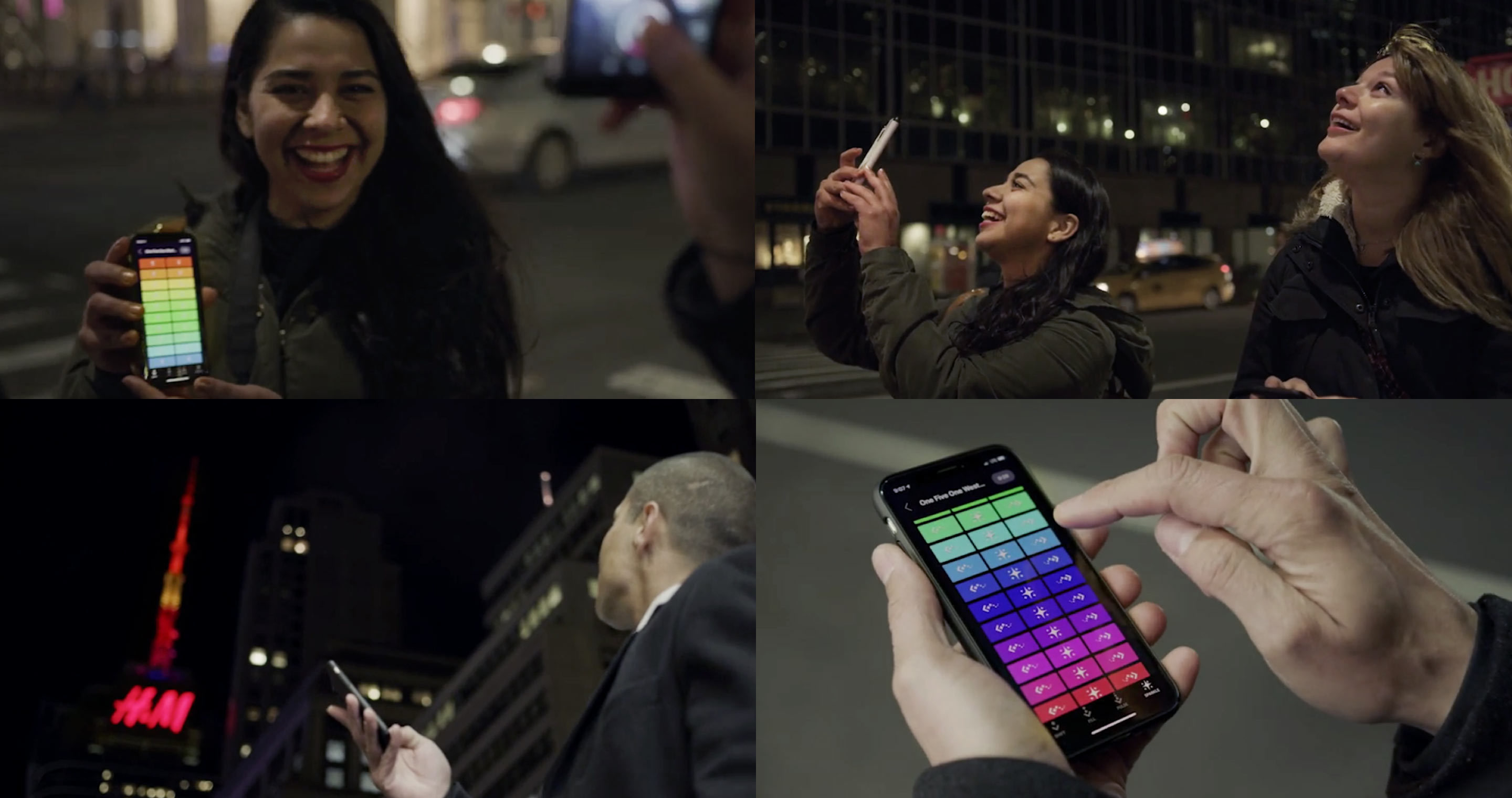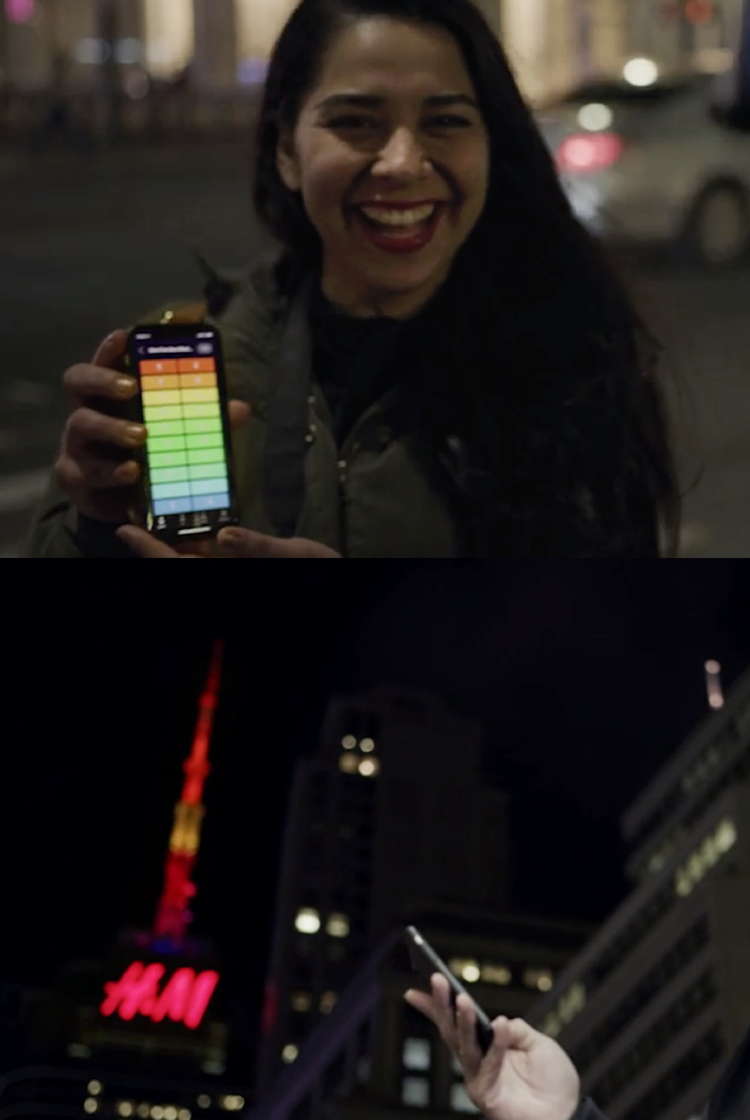 Solution
Technology-Enabled Design
L+R built the awe-inspiring and powerful Spireworks app, backend administration platform, as well as created its online brand identity. After extensive research, L+R integrated insights to increase social activism and engagement for the product. Non-profit organizations, building tenants, and the global community have collaborated on the platform's complex, real-time system.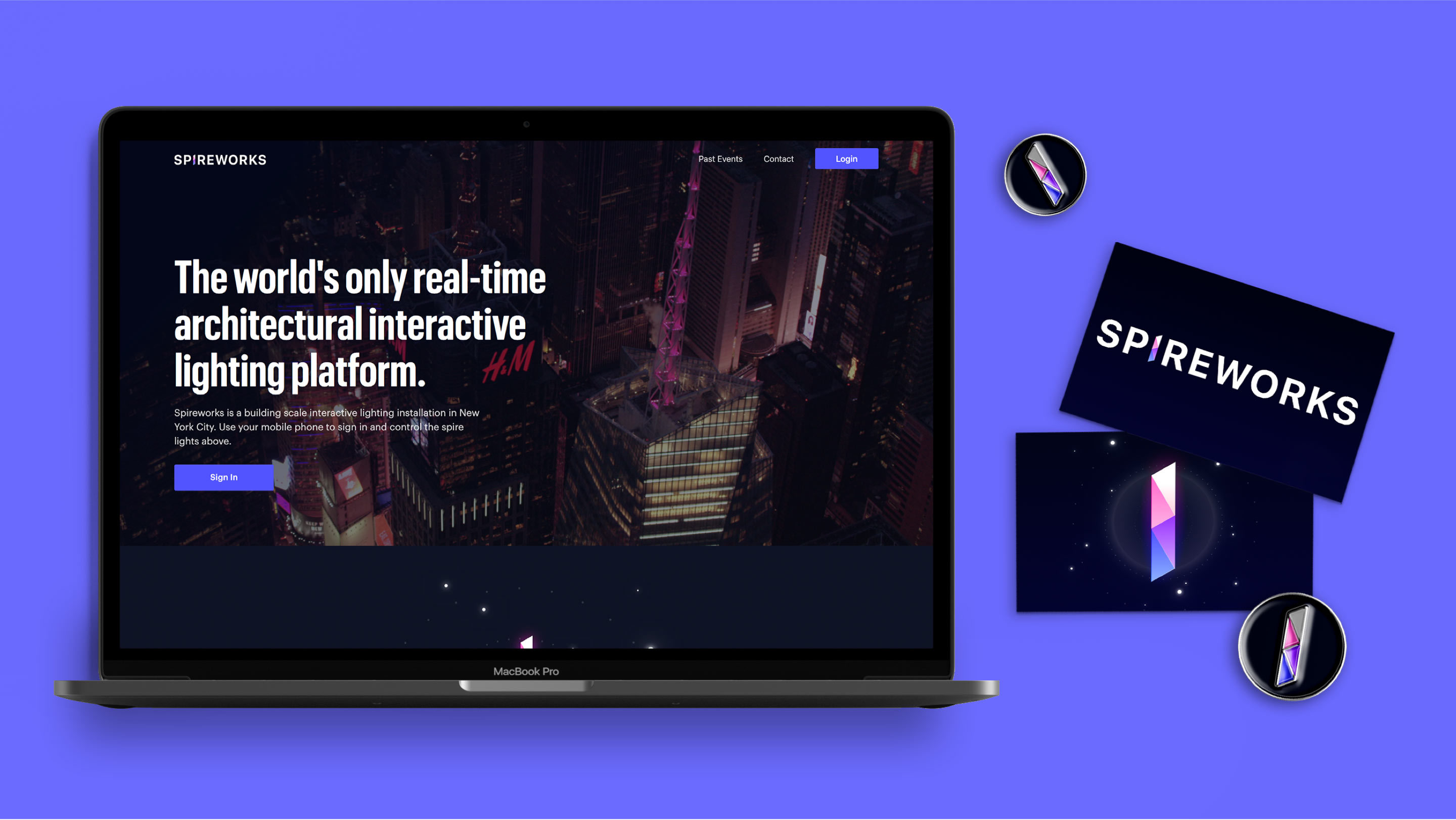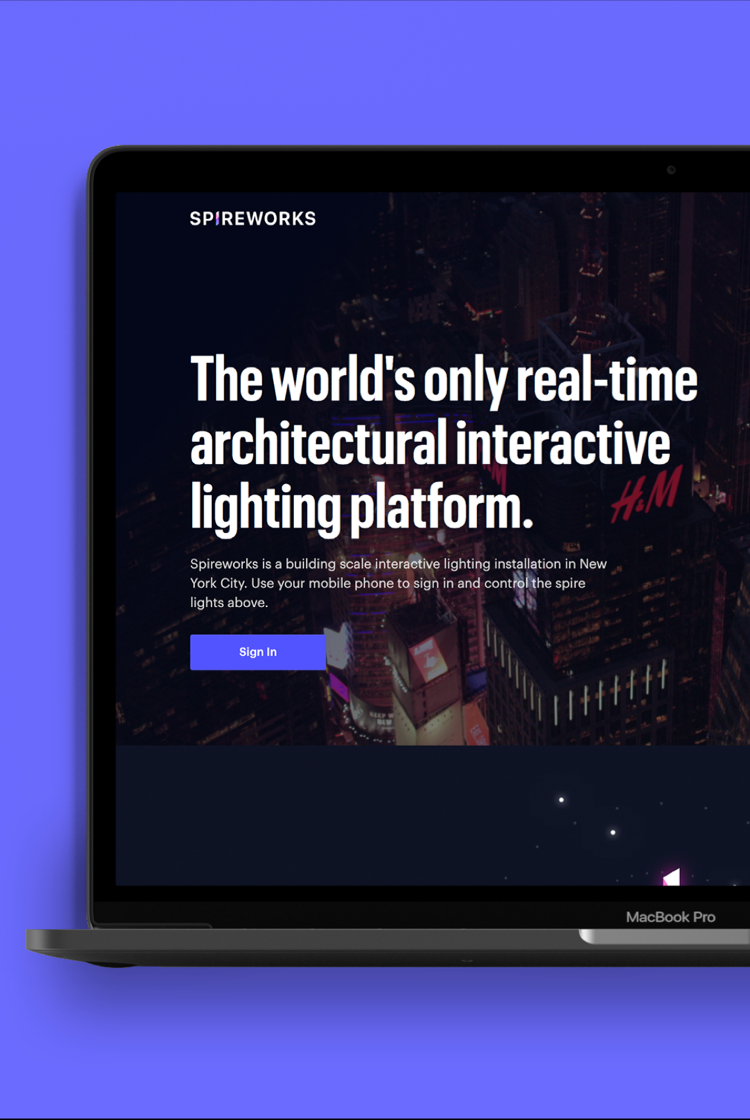 Impact
Largest IoT Interactive Art Installation
Today, many businesses, non-profit groups, and the buildings' tenants use this architectural interaction app to promote a cause, raise money, and to just have fun. To date, this advanced mobile platform has supported more than 75 causes, been the centerpiece of more than 500 special lighting events, and had 19 million lighting interactions and was the winner of the international Red Dot Design Award for Spatial Communication.