Alex Levin, L+R's director of strategy, has been asked to join as a juror for the prestigious D&AD New Blood Awards. With this honor, Alex joins an esteemed group of professionals from various visual arts disciplines who recognize and promote excellence in media design, production, and distribution.
The New Blood Awards is a global competition that provides a platform for emerging creative talents to showcase their skills and gain recognition from leading industry experts. By serving as a juror, Alex will play an integral role in the selection process, helping to identify the most innovative and visionary entries that represent the future of creative excellence. The New Blood Awards are widely regarded as one of the most prestigious competitions in the visual arts industry, and we are thrilled that Alex has been selected to be a part of this esteemed panel.

Alex will be specifically on the jury for the Heineken x Design Bridge brief. Entrants are tasked to create a brand experience that isn't about making a generic advert about Heineken 'doing good' for the world. It's about using Heineken and its products as a tool to bring people together to spark the change they want to see.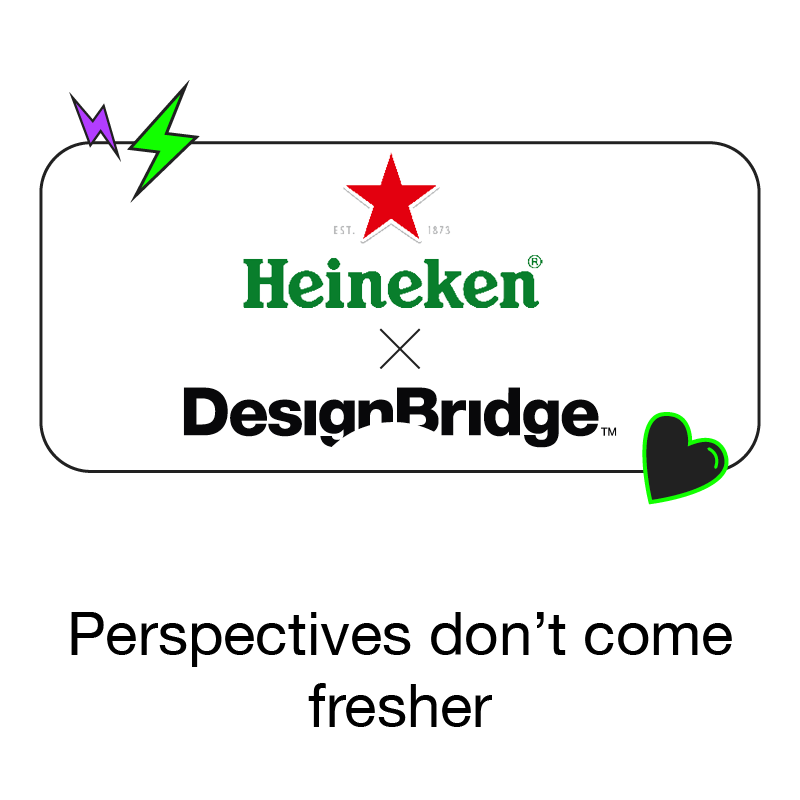 Alex's experience working alongside national & international organizations like Footprint, Global Citizen, and Vela uniquely positions him to offer compassionate critique on the unique out-of-home moments or spatial takeovers that this brief challenges participants to envision.
About D&AD New Blood Awards
The New Blood Awards is open to creative individuals worldwide who are currently studying or have recently graduated in advertising, design, digital, and marketing. This prestigious competition is an exceptional opportunity for emerging creatives to gain a competitive edge in the industry while still pursuing their studies or early career. By participating in the New Blood Awards, young talents can showcase their skills, connect with industry professionals, and potentially secure a job in the creative sector. It's an unparalleled platform that provides exposure to the world's most prominent agencies and brands, making it the perfect stepping stone for those looking to launch their careers in the creative field. Learn more at: dandad.org/d-ad-new-blood-awards/

About D&AD
In 1962 a group of designers and art directors come together to celebrate creative communication and raise standards within their industry.

Amongst the group are David Bailey, Terence Donovan and Alan Fletcher. Calling themselves British Design & Art Direction, the following year they organise their first Awards event. And they are picky. From 2,500 entries they select just 16 pieces of work to receive the soon-to-be coveted D&AD Yellow Pencil; the first of its kind.

Today, British Design & Art Direction has grown mightily, but slimmed down its name. Now D&AD, its members represent the creative, design and advertising communities, not just in Britain, but worldwide. Learn more at: dandad.org