L+R celebrates its most recent publication in the Red Dot International Yearbook for Brands & Communication Design, a massive accomplishment for the L+R team for the 2021/2022 awards season. The yearbook is a collection of the best designs worldwide, and the team is honored to inclusion among the top. The inclusion in the Red Dot publication means that L+R's work will be referenced by industry professionals, students, and practitioners internationally for years to come.
The Red Dot Award is internationally recognized as one of the most sought-after accolades for exemplary design. The Red Dot International Yearbook Communication Design encompasses only a select few entries that distinguish themselves through the highest-quality design and creative performance.
It's a great honor to be included in the Red Dot International Yearbook. For years we've used these publications as references for our own work.

Ryan Riegner
Founding Partner
L+R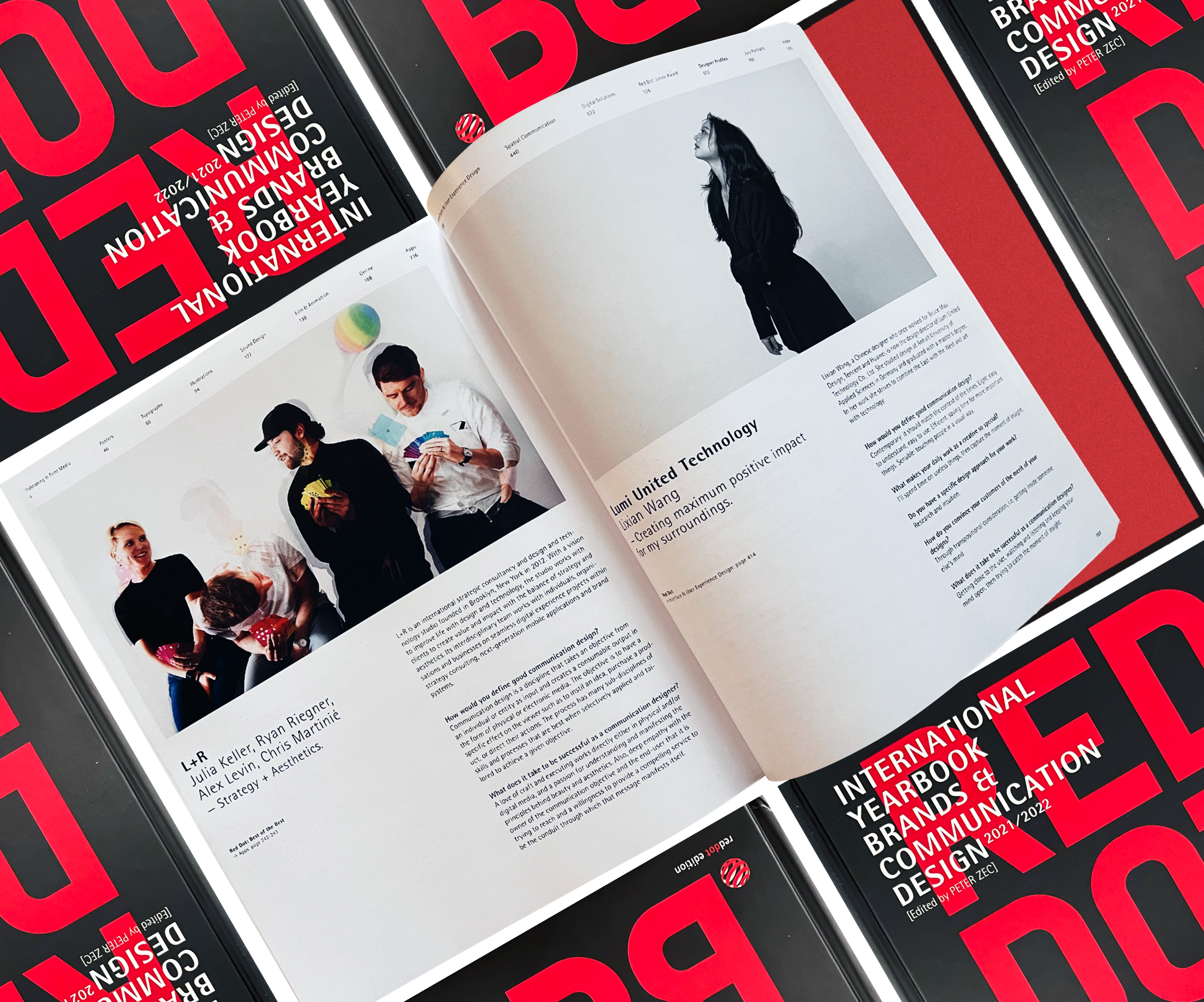 L+R Company Profile
The Red Dot win for Alexander is displayed beautifully on the multi-page spread, as well as a full-page Agency Profile of L+R with an overview and insights from our Founding Partners, Alex Levin & Ryan Riegner.