As the world becomes increasingly digitized, the fashion industry must keep up with the times and adopt new technologies to stay relevant. At the Business of Fashion Professional Summit: New Frontiers in Fashion and Technology, leading visionaries in fashion and tech discussed how the two industries could work together to create the future of fashion. Partnered with leading industry players such as Coinbase and McKinsey & Company, the event was 4 hours of information-packed debate on bringing together the best of both worlds.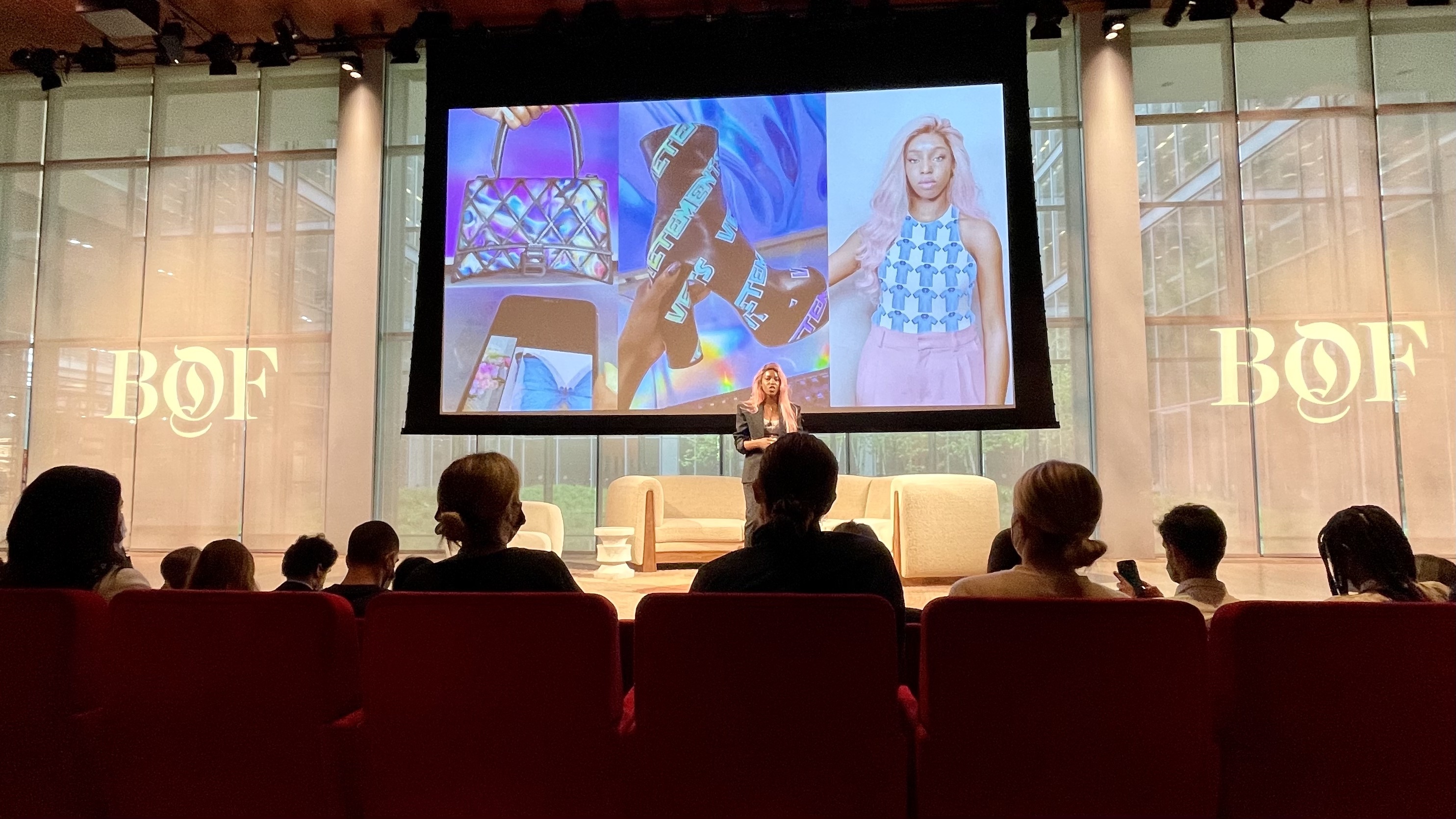 Times Center, Manhattan
Key takeaways from the summit align closely with the L+R pillars, including the importance of using technology to create experiences that are personal and human, as well as the need to use technology to tell stories in new and innovative ways. From debating the utility of NFTs in a viable business model for fashion to what to look out for in community building, speakers emphasized the need for synergy and accountability between the two industries.
Overall, the summit was an excellent opportunity to learn how the fashion industry can participate in the next wave of technological innovation. With the right approach, fashion can stay ahead of the curve and continue to be a leading industry in the digital age. You can find the Summit recordings on the Business of Fashion's Youtube channel.