L+R designer, Jenny Rudziensky, has been featured on Graphic Design USA (GDUSA)'s list of "Responsible Designers To Watch in 2022". Each year GDUSA, an industry publication for graphic design professionals since 1963, identifies design leaders. Their "Responsible Designers" list acknowledges that creative professionals are accepting responsibility in its broadest sense, including not just how sustainable they produce and create, but also how, when, why, and for whom they work.
This special GDUSA list highlights creative thought leaders who apply design principles to improve the world as they view it. The alignment with this list and L+R's mission is especially humbling. Given the critical juncture for the United States and the rest of the globe in 2022 and beyond, we are entering a period of significant change. The need for artistic, empathetic, and pioneering minds, to use their powers to mend a fraying social fabric, is both pertinent and inspiring.

About Jenny
Born and raised in Detroit, Michigan, Jenny Rudziensky received a BFA in Advertising Design from College for Creative Studies and has been with the team for over 3 years. Her creative contributions have been integral to projects with clients such as Warner Bros., Global Citizen, The Estée Lauder Companies, Rethink, and Take On Wall Street. The team at L+R is incredibly excited to support Jenny in this accolade. Jenny is passionate about using her skills to make a difference and is involved in several social impact projects. L+R is honored to be a patron in her growth as an artist.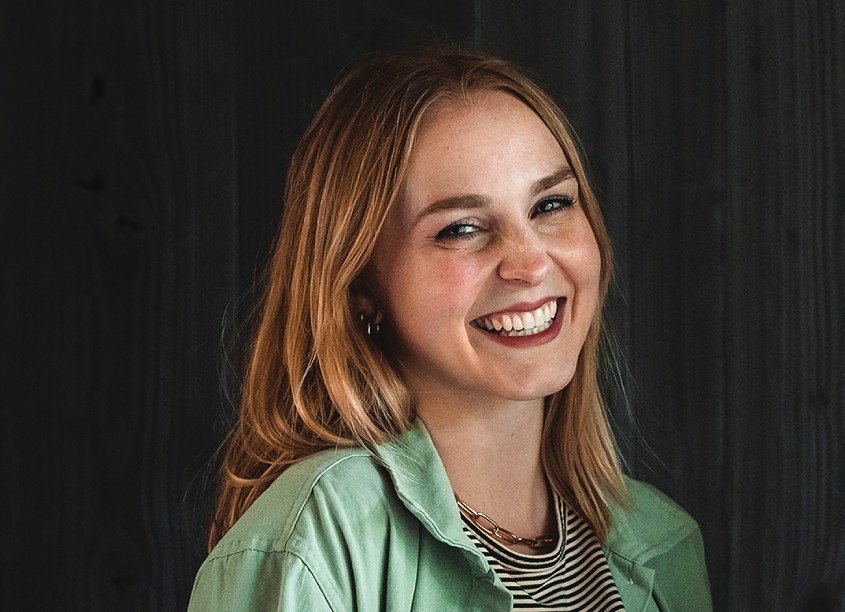 JENNY RUDZIENSKY, GRAPHIC DESIGNER L+R, BROOKLYN NY
Apathy often manifests as a feeling that our thoughts and actions aren't enough to effect change, and distraction is the comforting impulse to divert our attention elsewhere to things that feel less overwhelming and more easily controlled. My goal is to use my work to address those two behaviors in a way that empowers people to lead their most joyful, empathetic lives.

Jenny Rudziensky
L+R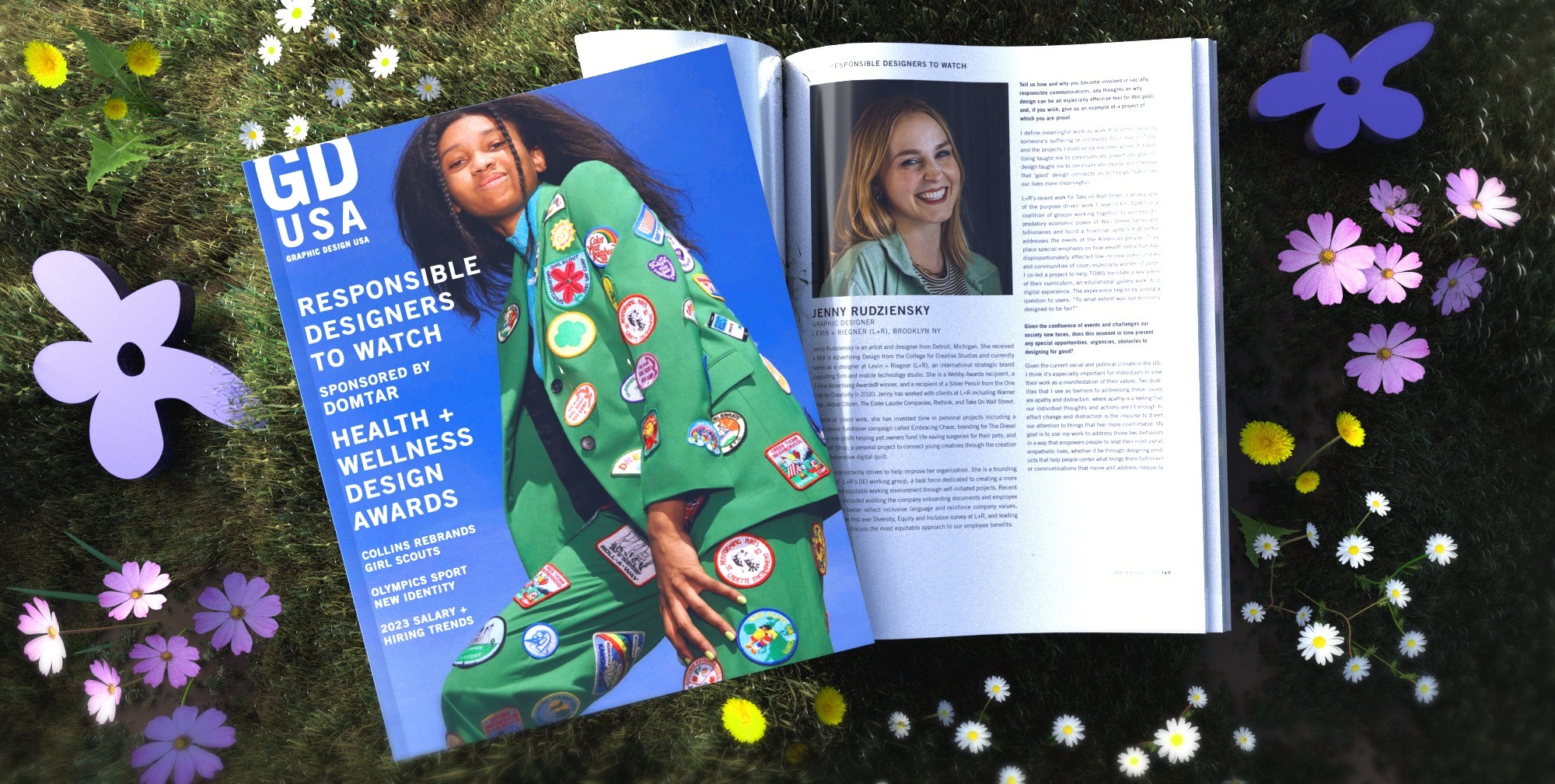 EXCERPTS FROM JENNY'S SUBMISSION:
Tell us how and why you became involved in socially responsible communications, any thoughts on why design can be an especially effective tool for this goal, and, if you wish, give us an example of a project of which you are proud.
When I began my design education, I was immediately drawn to the field of advertising for its ability to communicate clearly in a way that influences behavior. As I spent more time in the advertising space, I wondered if there was a more meaningful use of advertising's potential. If the power of advertising lay in the ability to conduct research, distill it into insights about human behavior, and use that to influence people's decisions– what would happen if it was used more intentionally? What if we could connect people to educational opportunities instead of helping them take advantage of a sale? Or invest in issues they care about instead of a new pair of shoes?
I define meaningful work as work that either reduces someone's suffering or increases their levels of joy, and the projects I most enjoy are ones where I can do one of those two things. Though I no longer work in the advertising field, I find the tools I learned there to be applicable to many other types of design, including graphic design. If advertising taught me to communicate powerfully, graphic design taught me to communicate clearly, and I believe that 'good' design connects us to things that make our lives more meaningful...


–

For nearly 60 years Graphic Design USA (GDUSA) has been a business-to-business information source for graphic design professionals. GDUSA covers news, people, project, trends, technology, products, and services.