The Brand New Conference is a two-day event organized by UnderConsideration, with each year focusing on a new topic in corporate and brand identity. This will be the eleventh year of the conference and this year's theme is Brand Identity Stories, which includes identity structures and building prototypes. Last year, over 500 attendees gathered for the sold-out conference, consisting of eight daily sessions.
"The Brand New Conference was a great event for me. The speakers were inspiring and insightful, and I left feeling like I could take on the world. The conference wasn't just about the speakers - it was also about networking with other people in business. It's so important that we are surrounded by people who are on the same wavelength, both at work and in life."

Chris Martinie
Designer
L+R
An older conference is not the same as a new one, so every year's Brand New Conference has a unique identity. The event is organized and hosted by UnderConsideration co-founders Bryony Gomez-Palacio and Armin Vit.
The couple founded the blog "Under Consideration," founded the Brand New conferences and their publishing house, and created identities for numerous other companies. You can learn more about this year's identity here.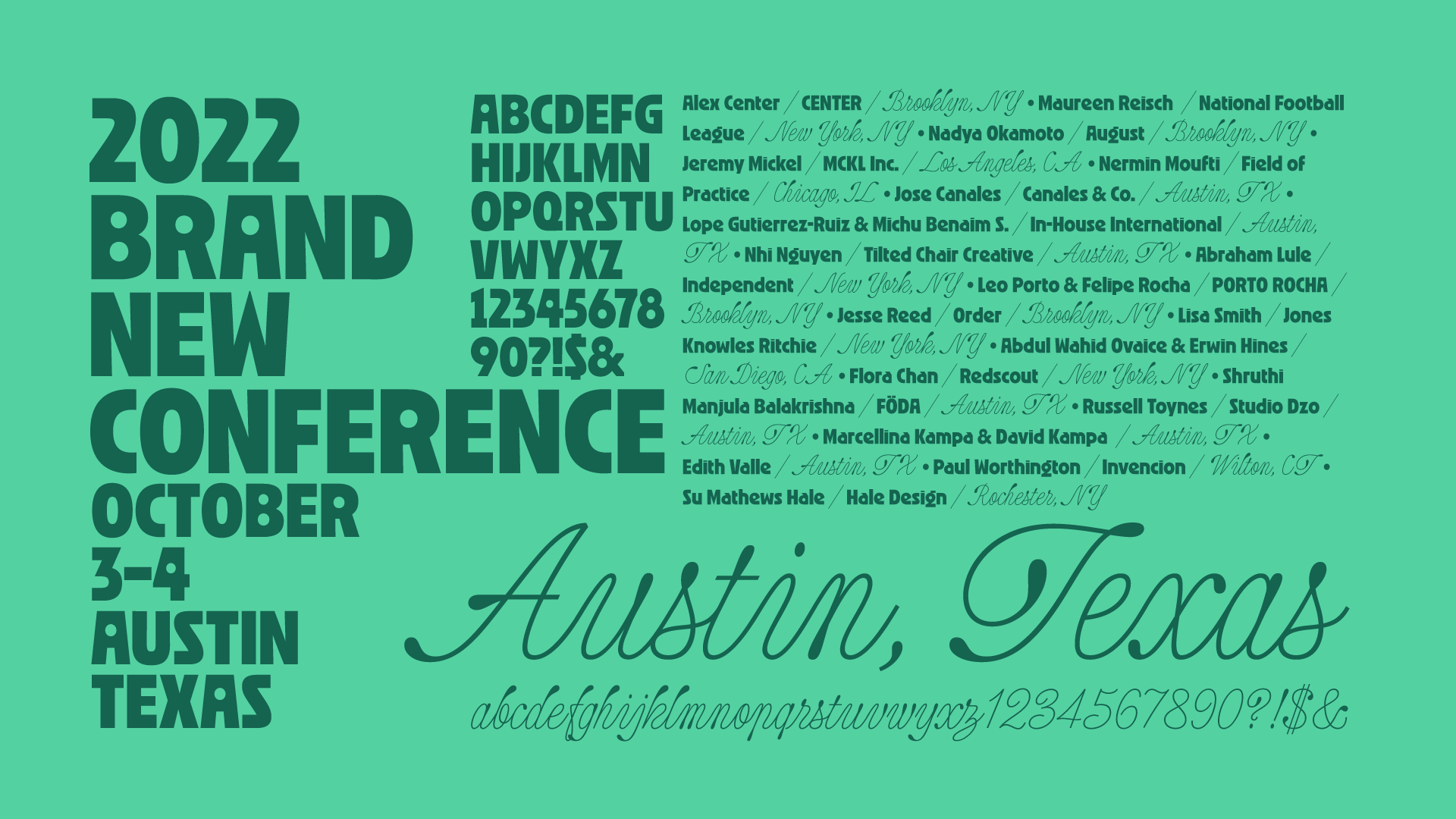 Bryony Gomez-Palacio and Armin Vit's Brand New Conference Branding Direction
The L+R team constantly looks for networking, education, and team-building events to attend as a team. It's just as important to know what's happening in your industry as in other sectors. The takeaways shared by Chris Martinie and Jenny Rudziensky, both GDUSA honorees and this year's L+R ambassadors, have strengthened design learning across the L+R team.
Some of the coveted takeaways from the L+R team include taking alternative approaches when presenting ideas to clients, including some examples of pitching a bold logo option by Alex Center(Center Design, Brooklyn) and how that turned into a memorable and joyful deliverable.
Jenny notes, "Typically, clients (especially start-ups) gravitate towards work that feels safe or familiar because they're trying to create security for or investment in their brands. However, Alex also pointed out that the most memorable and beloved brands tend to be the boldest ones."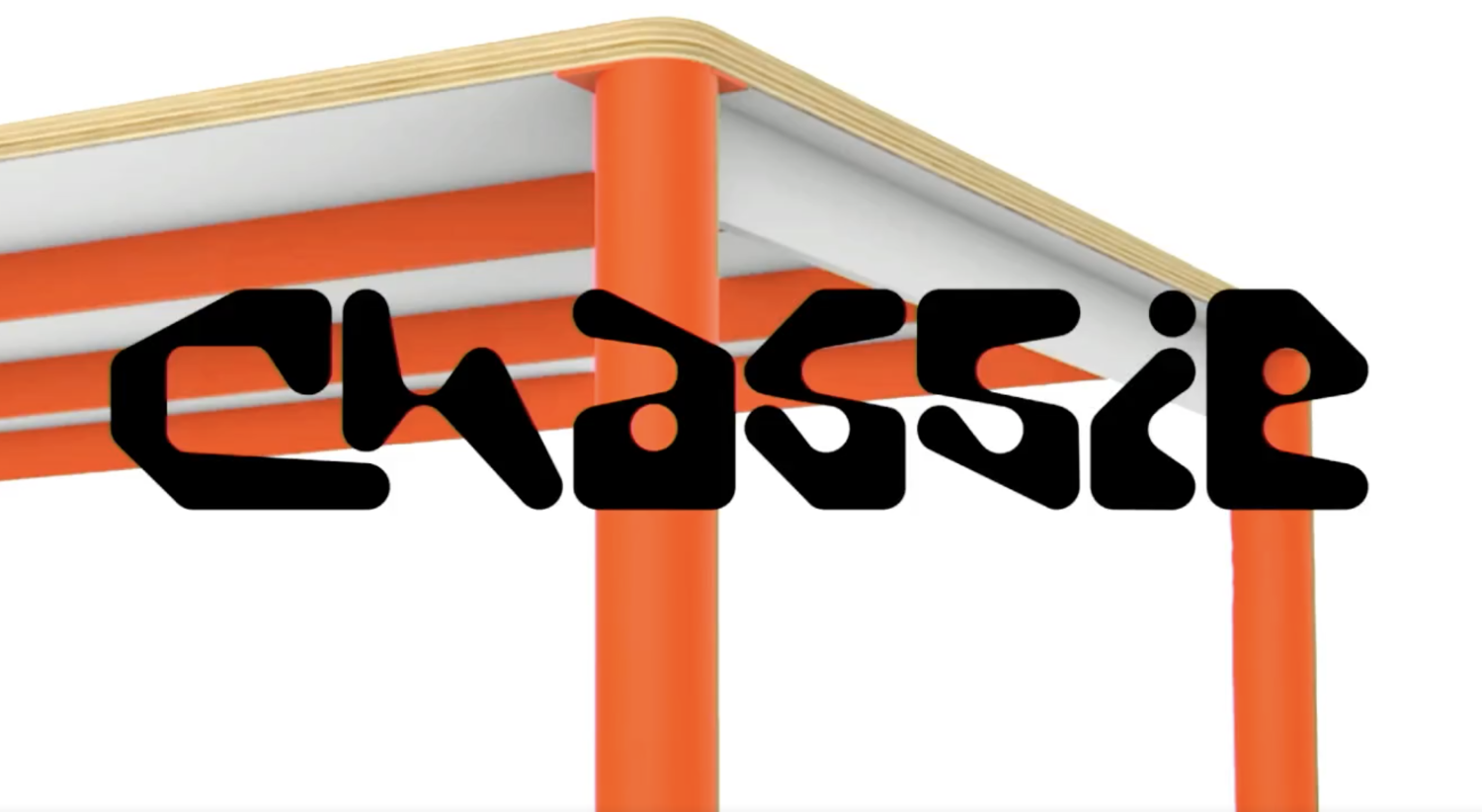 Chassie Furniture Logo, Centre Design - Brooklyn NY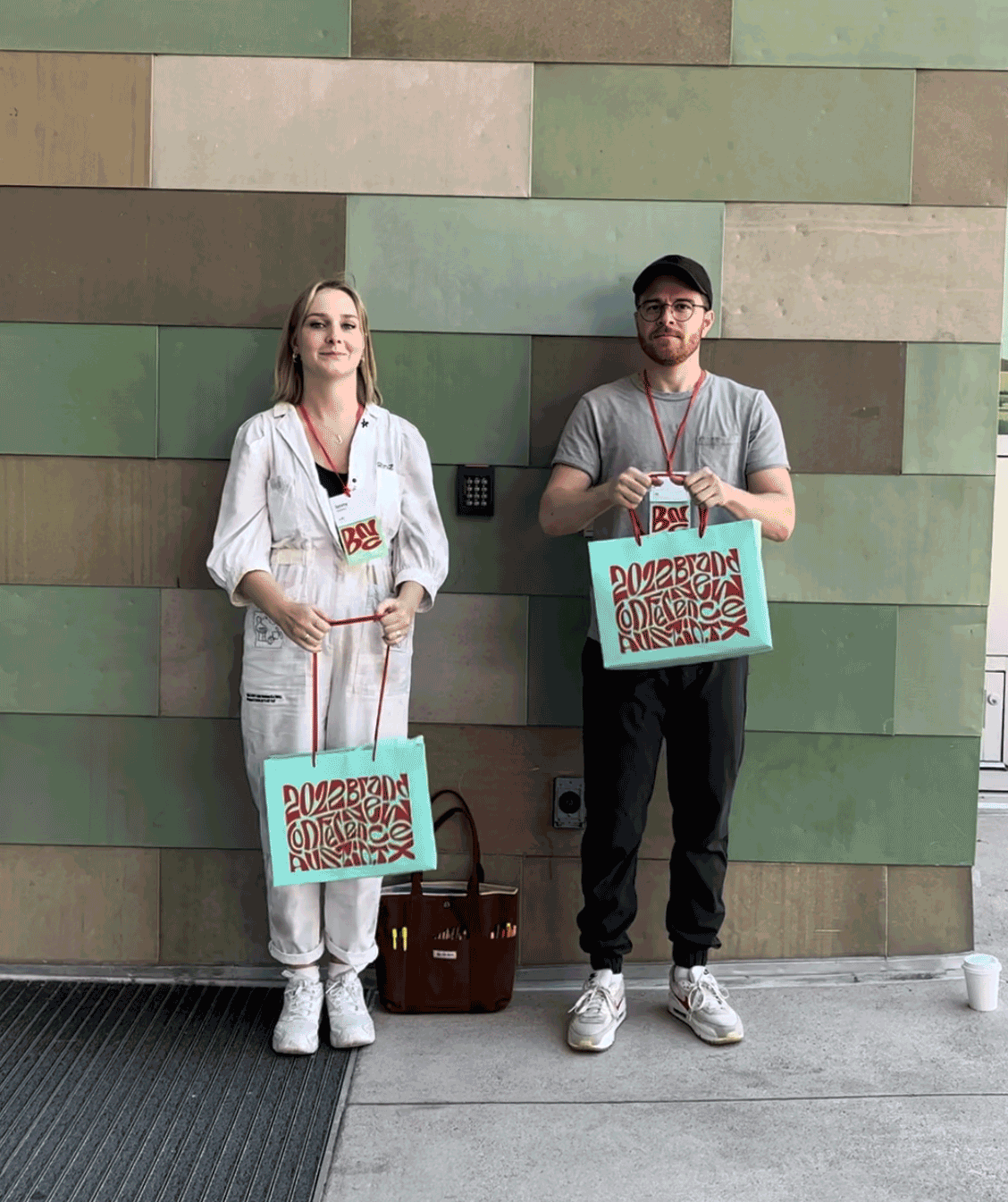 The team was thrilled to attend The Brand New Conference and gain fresh insight into the evolving world of design. There was so much helpful content to glean from, and the team is eager to put it into practice with our clients. We thank everyone who made this conference possible and applaud the organizers.