Footprint
Classified
Communicating the unique marriage of nature, human innovation & technology for a manufacturer of plant-based fiber solutions.
Client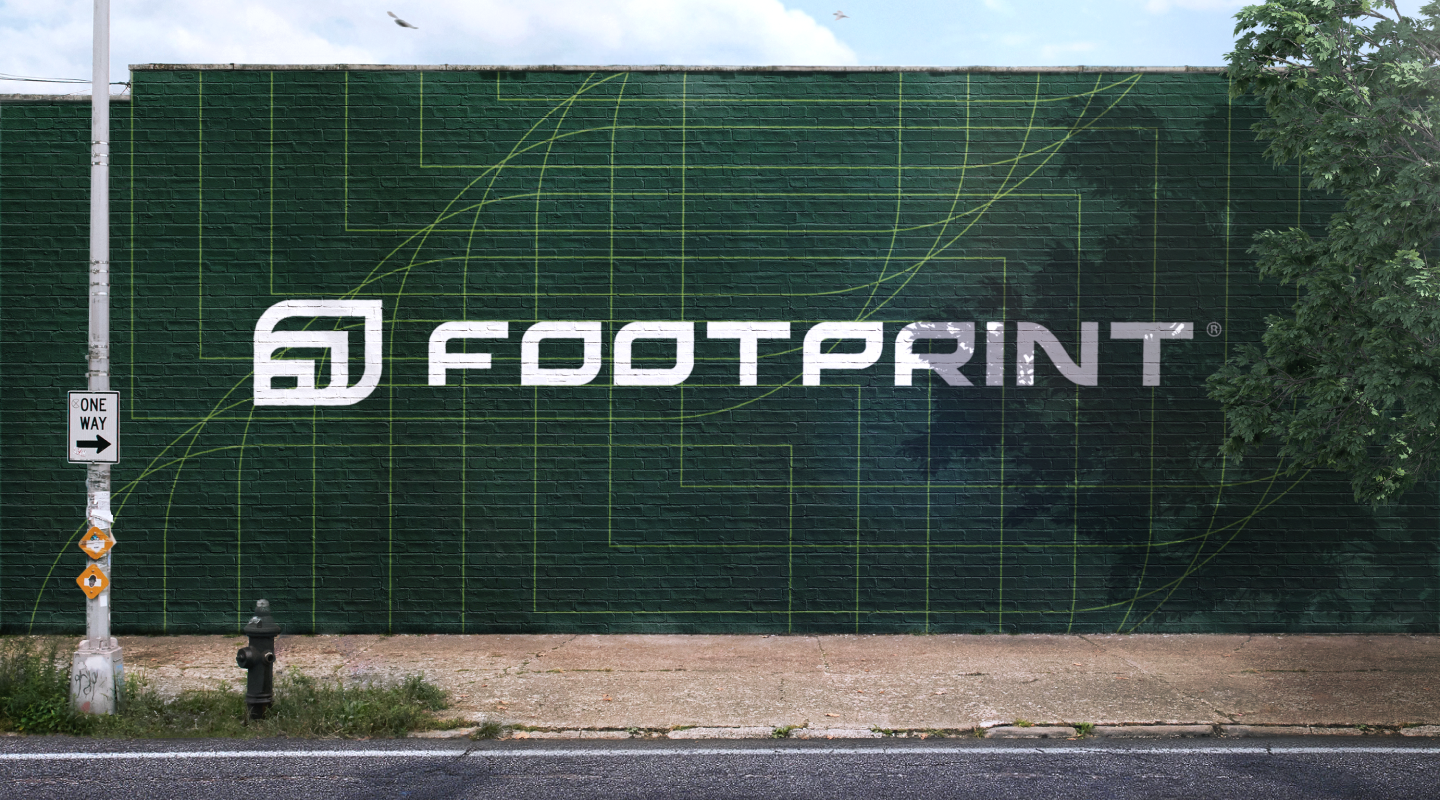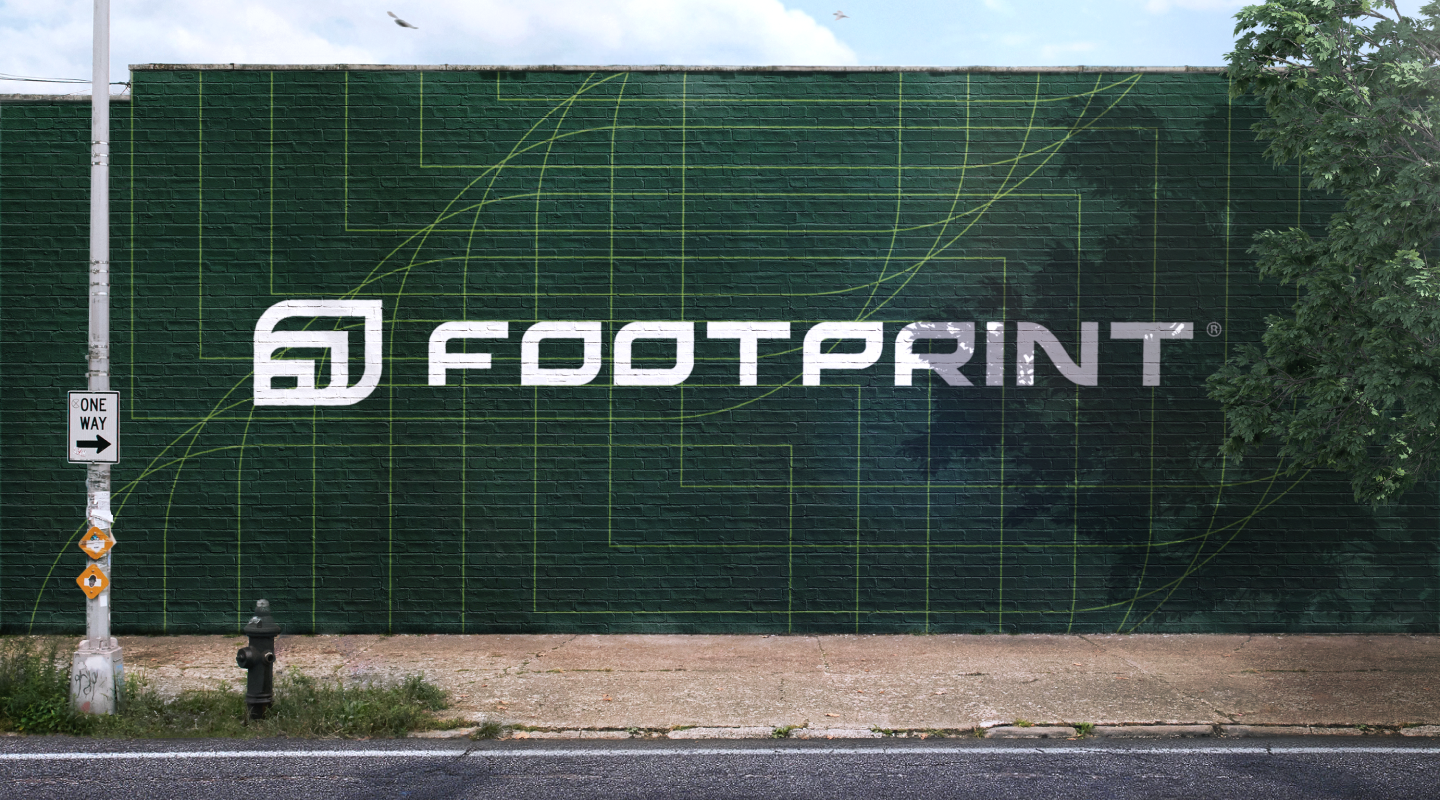 The Challenge
Develop a brand identity that communicates the company's dedication to incorporating natural materials, human innovation and technology to solve one of the most persistent problems facing our planet.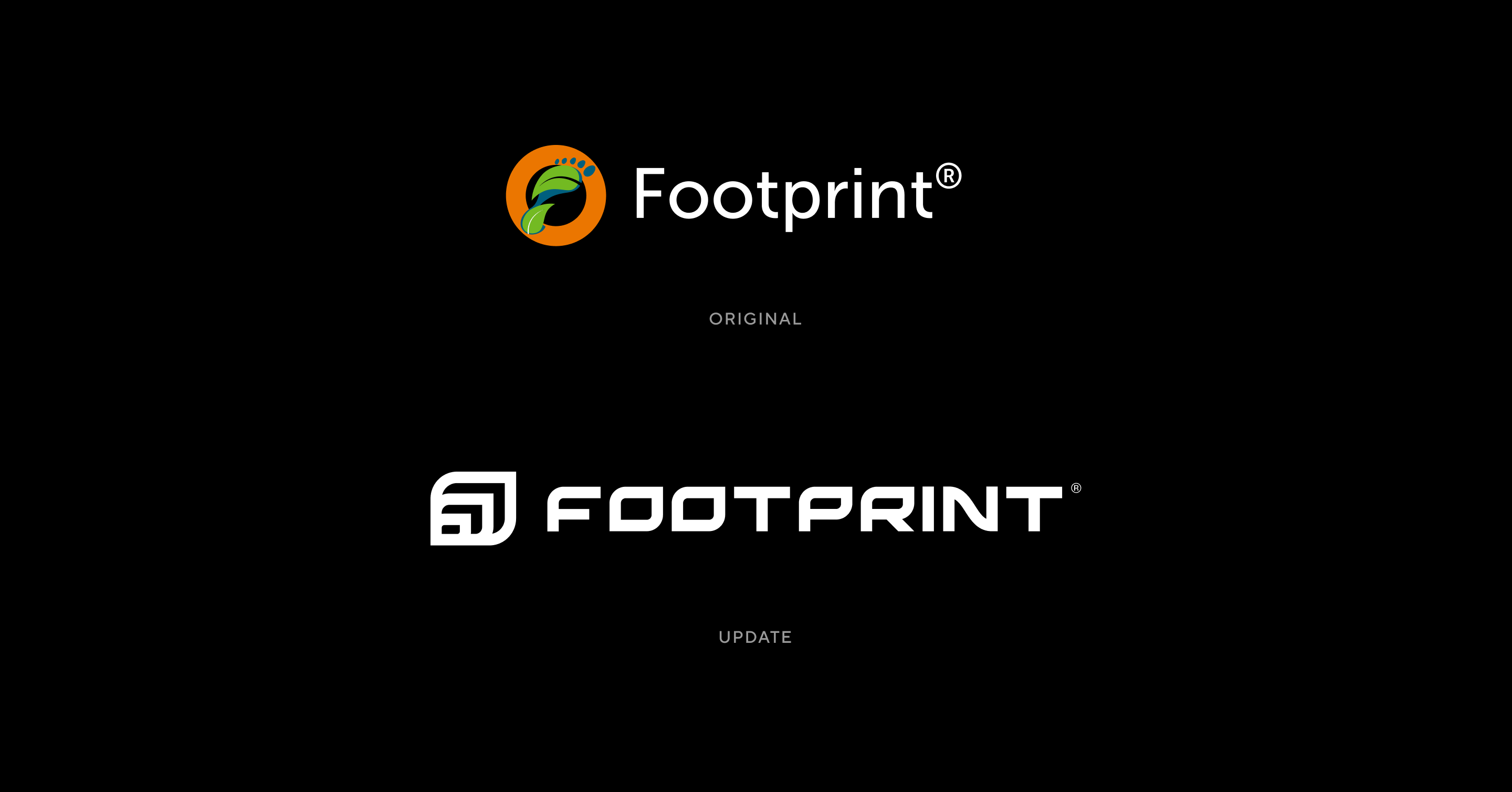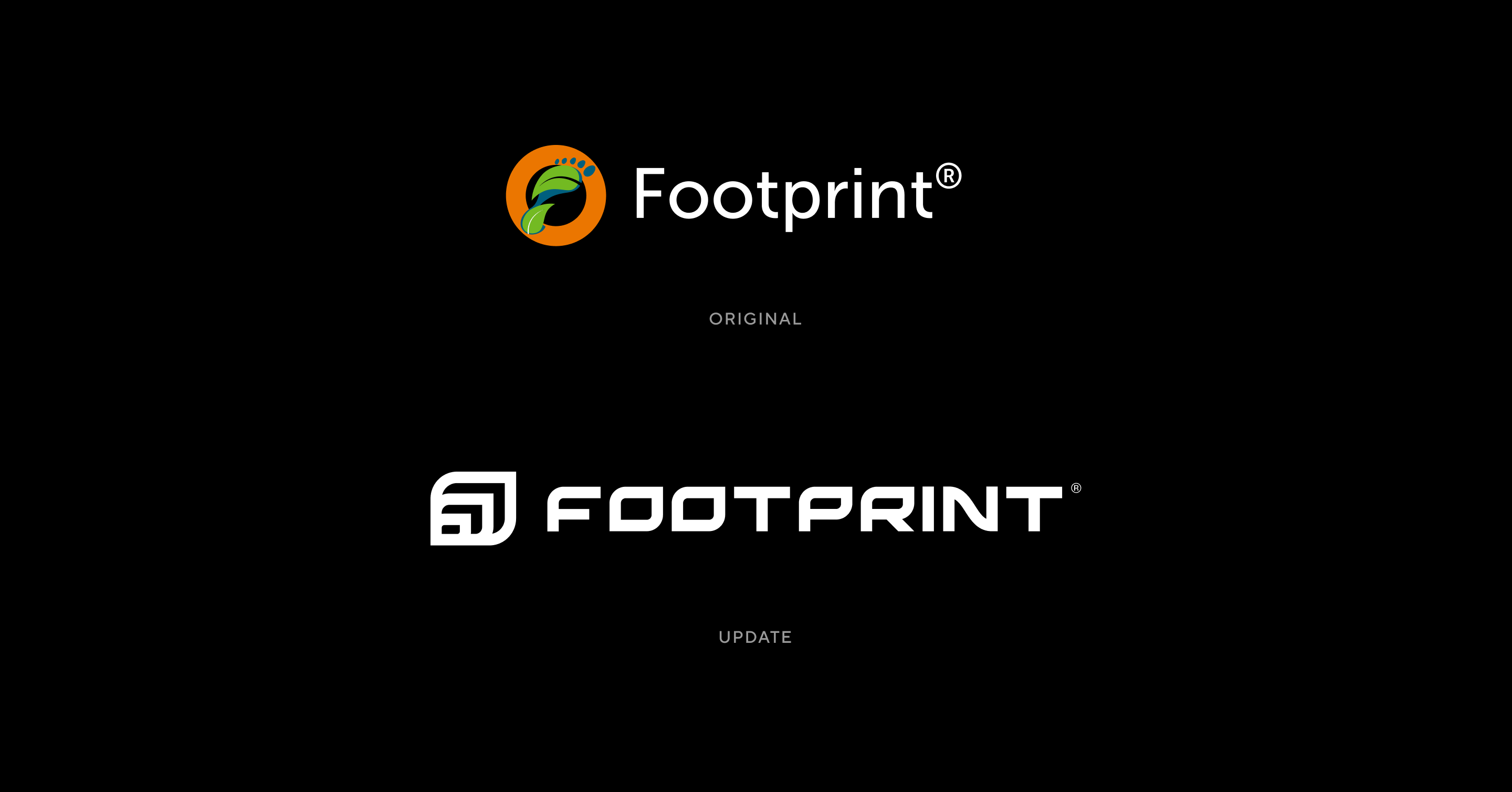 The Outcome
An instantly recognizable icon, wordmark, and brand guidelines that visually communicate the brand's values and separates it from the field of greenwashed products that dominate consumer packaged goods.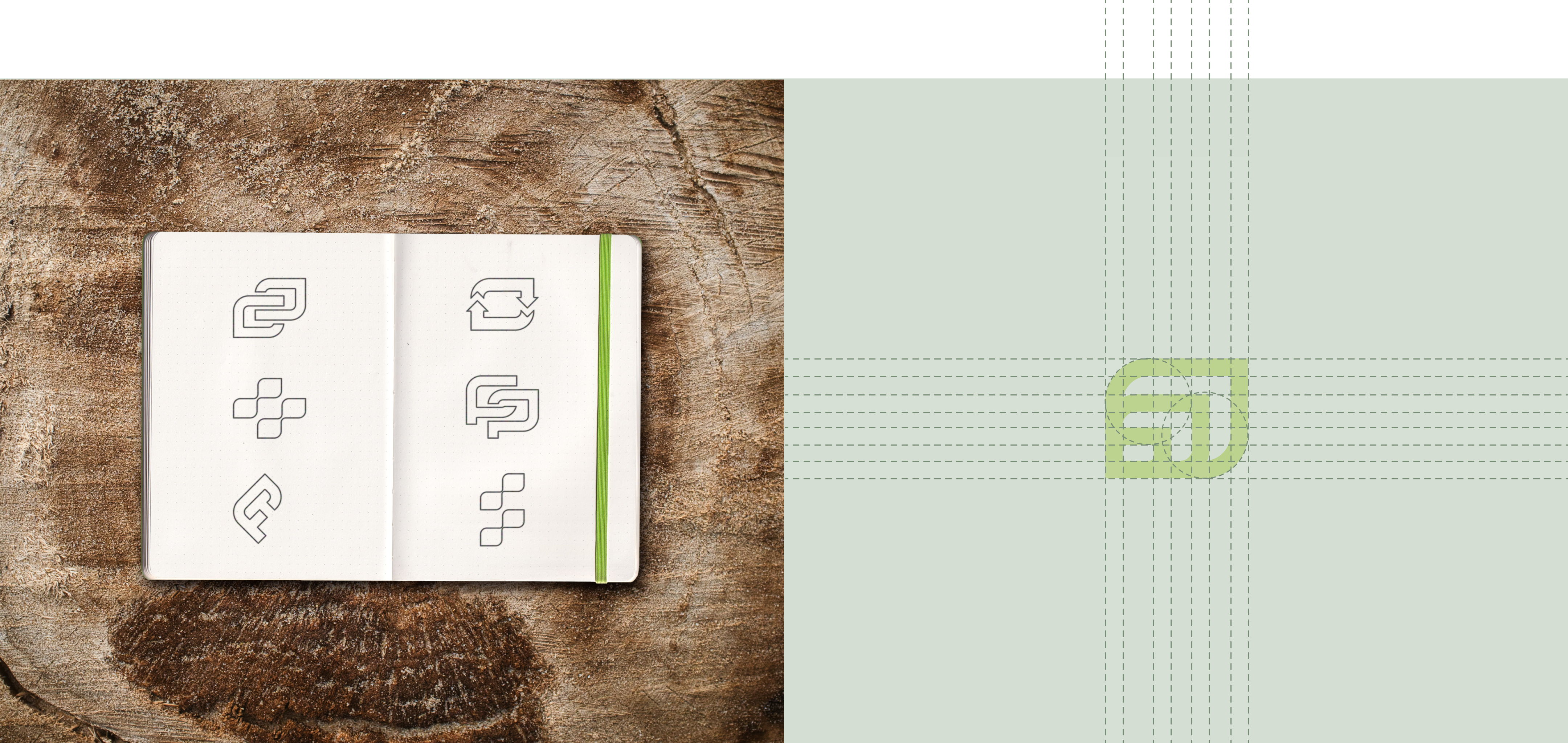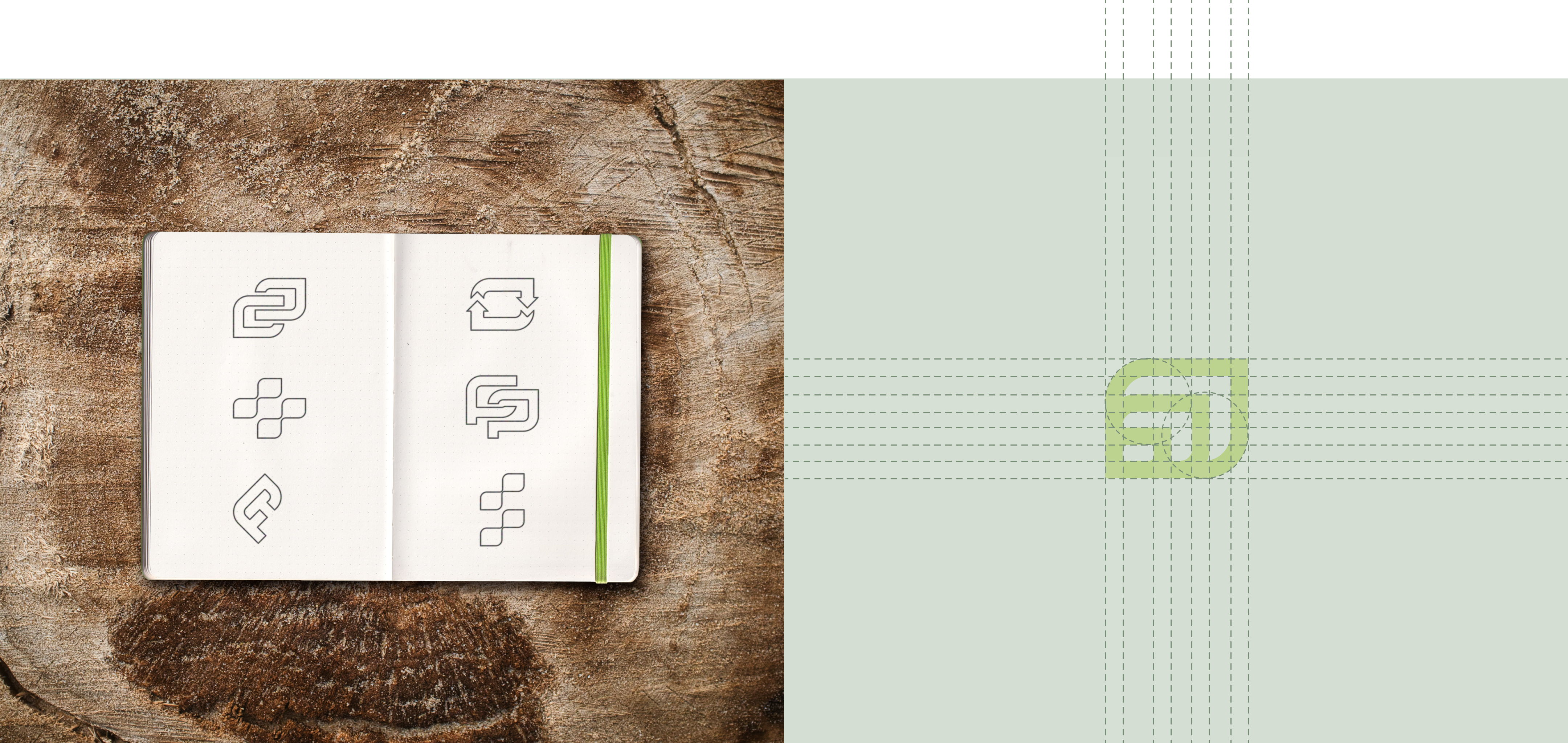 An Innovative Approach to the Environment
Around the globe, we produce more than 300 million tons of plastic each year. Half of what we produce is for single-use items like food packaging. Founded by two former big tech engineers, Footprint creates recyclable and compostable plant-based products designed to replace the massive volume of plastic that we produce each year.
Footprint approached L+R to design a new brand identity that would capture the brand's combining of natural materials with its commitment to innovation and engineering, and would separate it from the hundreds of greenwashed consumer packaging suppliers in the market.

Creating An Iconic Brand with an Unmistakable Message
L+R centered the new brand identity around the brand's original leaf iconography, reimagined to better represent the manner in which the company marries nature with innovation and technology.
The handcrafted characters of the wordmark represent Footprint as a powerful, sophisticated protector of the planet. The concentric leaves of the icon continually point onward and upward suggesting the potential of Footprint's solutions to scale infinitely, as well as and the power our choices have to reverberate through time and impact future generations.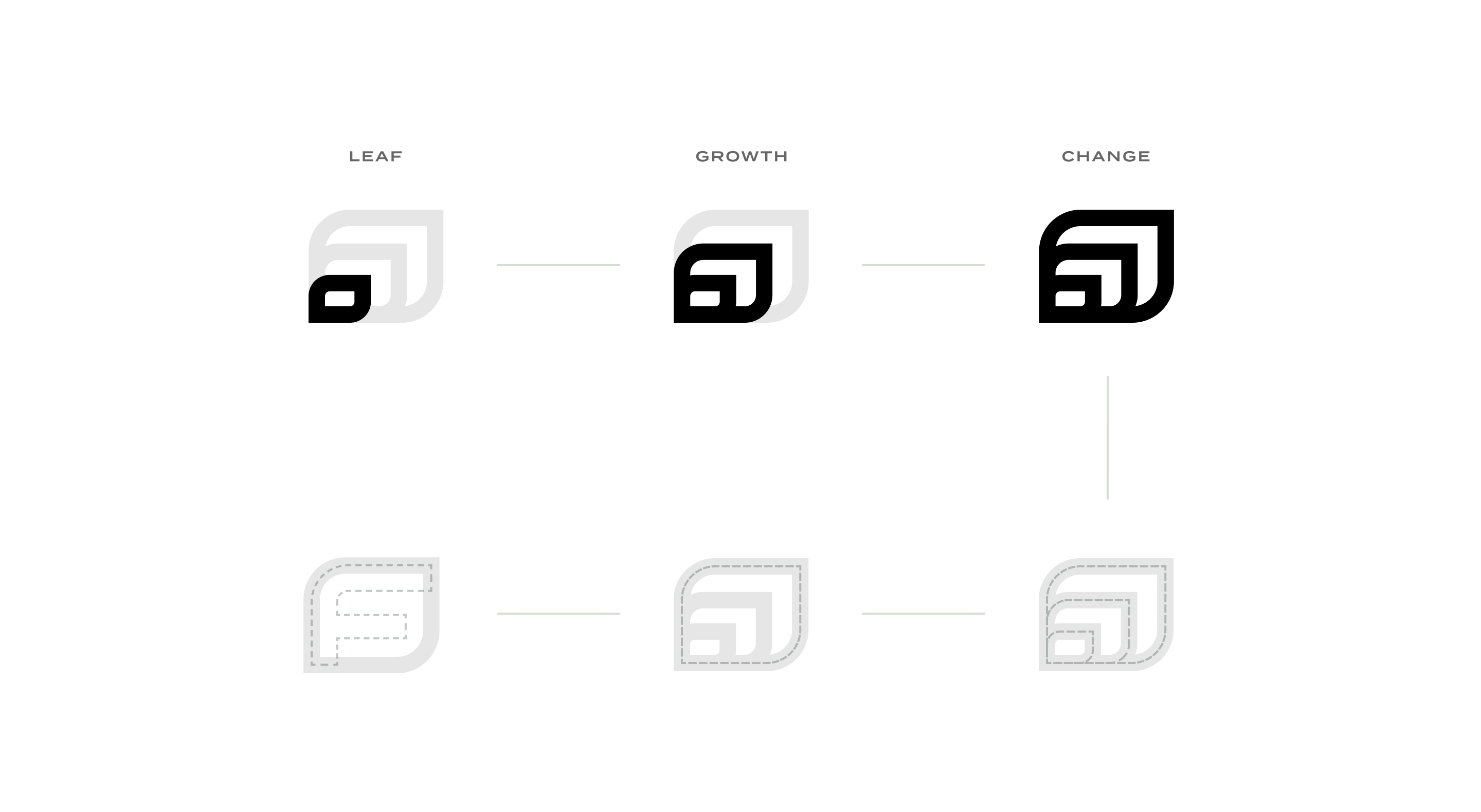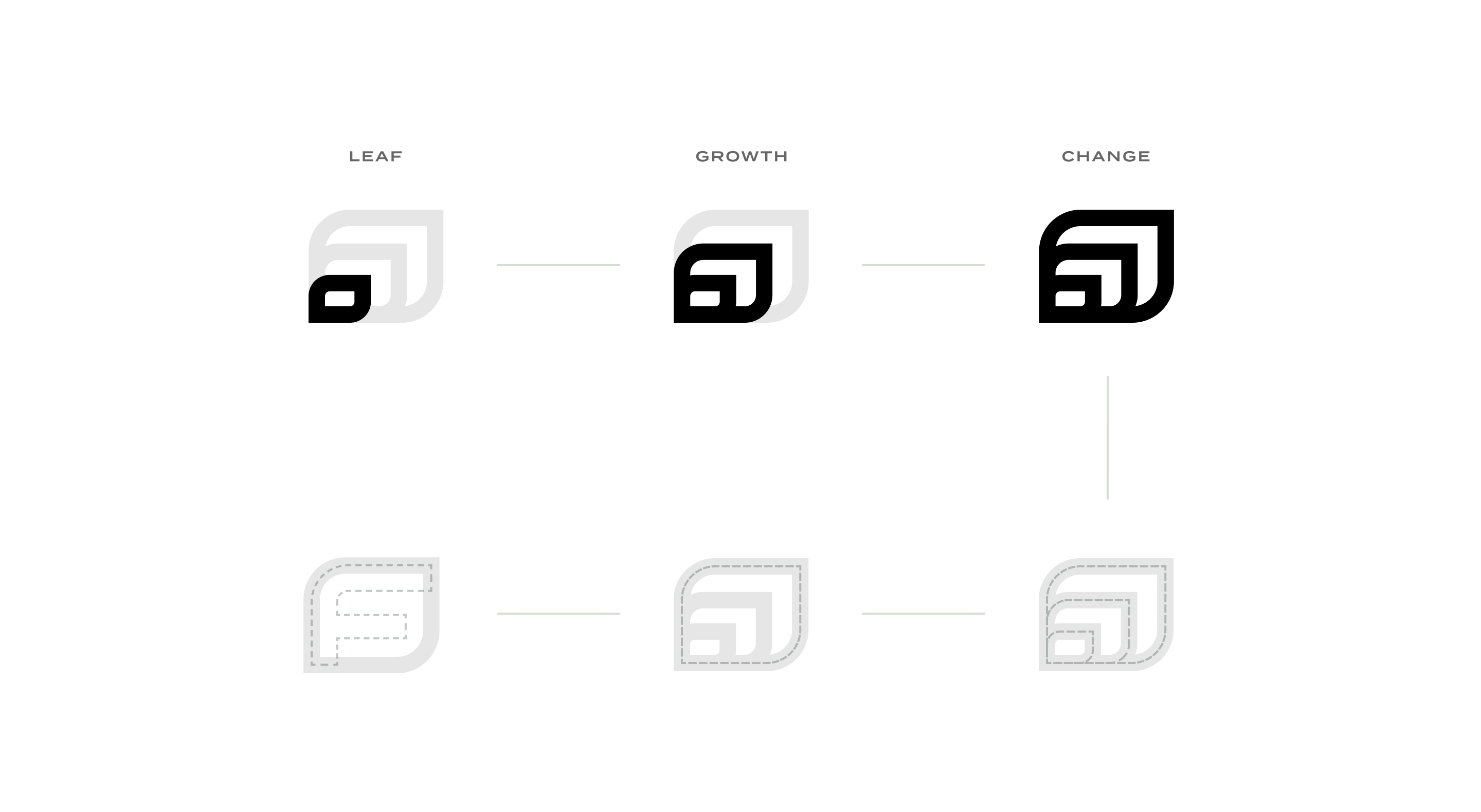 "
In many ways, innovation created the challenges we face. We wanted the iconography to send an unmistakable message that innovation will be the answer to overcoming these challenges.
"
Joe Taylor, Designer at L+R




"
In a market flooded with greenwashed brands, we wanted to create an icon that was as easily recognizable as those of Nike or Tesla — something consumers could see on a stadium or supermarket meat tray and know that whatever that icon appeared on was having a positive impact on people and planet.
"
Violet Dine, Designer at L+R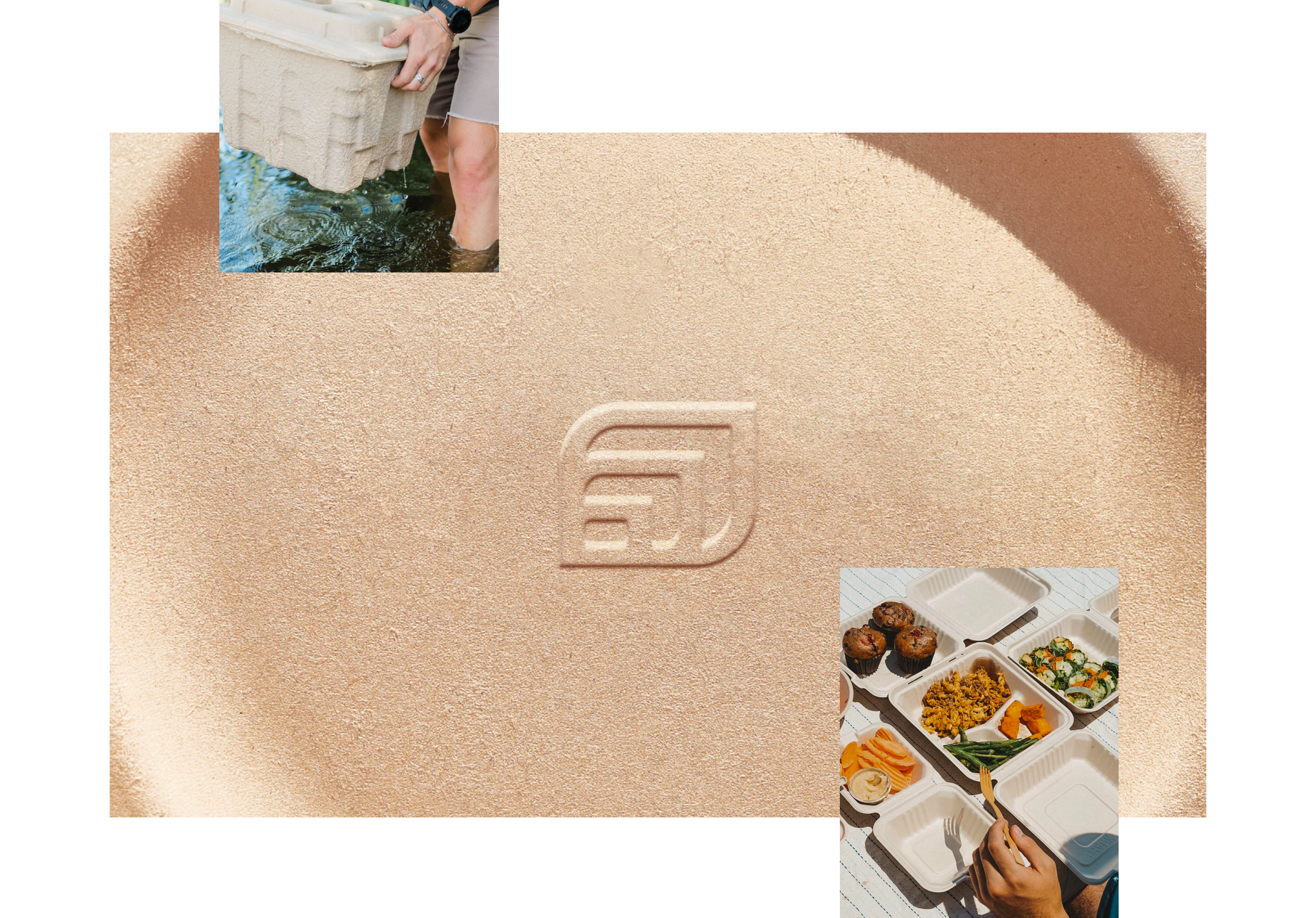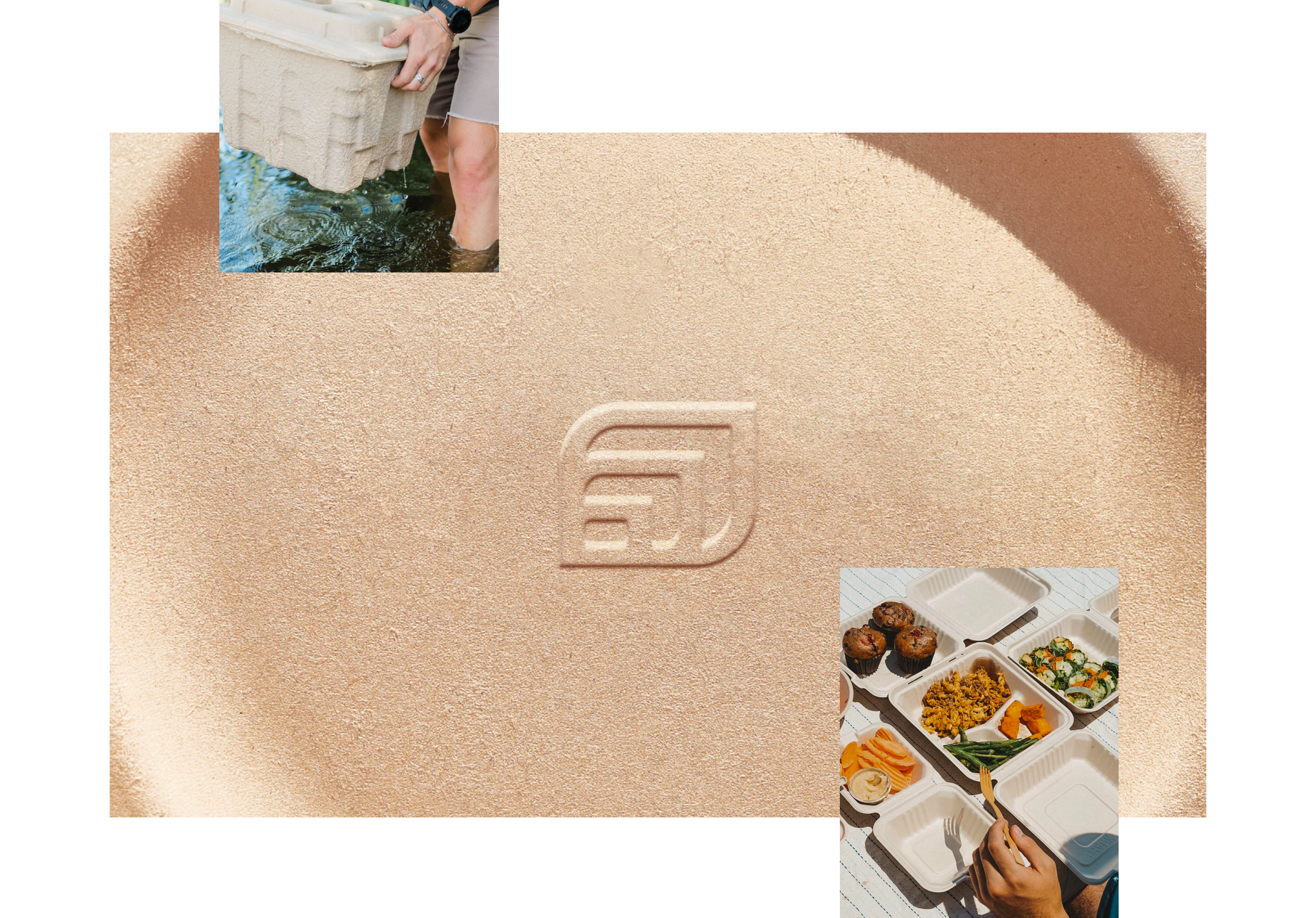 Inspired by the Company's Vision and Mission
The brand's color palette is inspired by Footprint's innovation-based approach to creating a healthy planet and healthier people. New Economy and its variations are neutral greens that represent pragmatic changes to the systems that exist. Shield Blue establishes the brand as a science and technology company.
Primary and secondary typefaces are clean and modern and were chosen for their ability to complement the wordmark and icon without competing with them over a wide range of applications.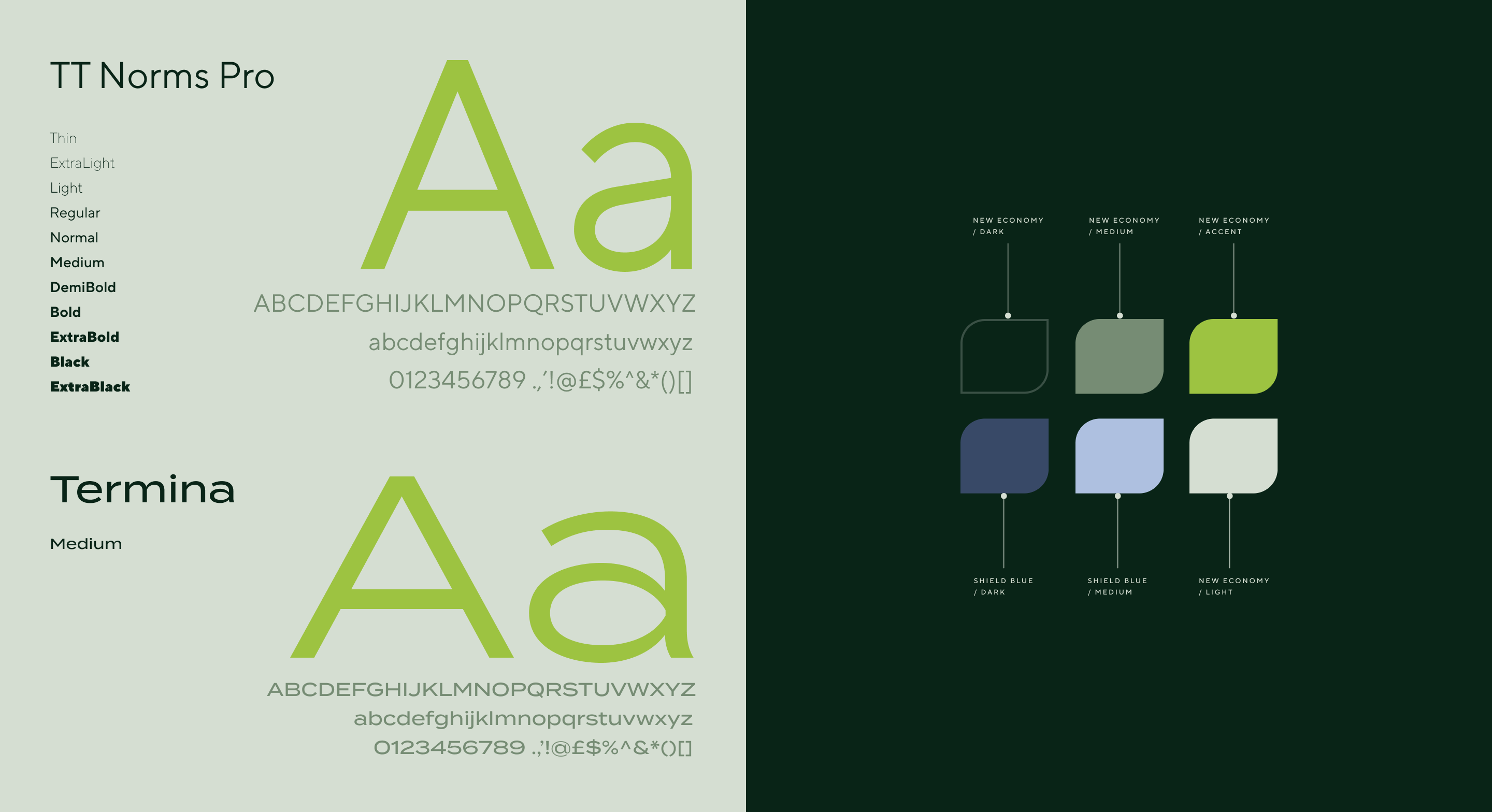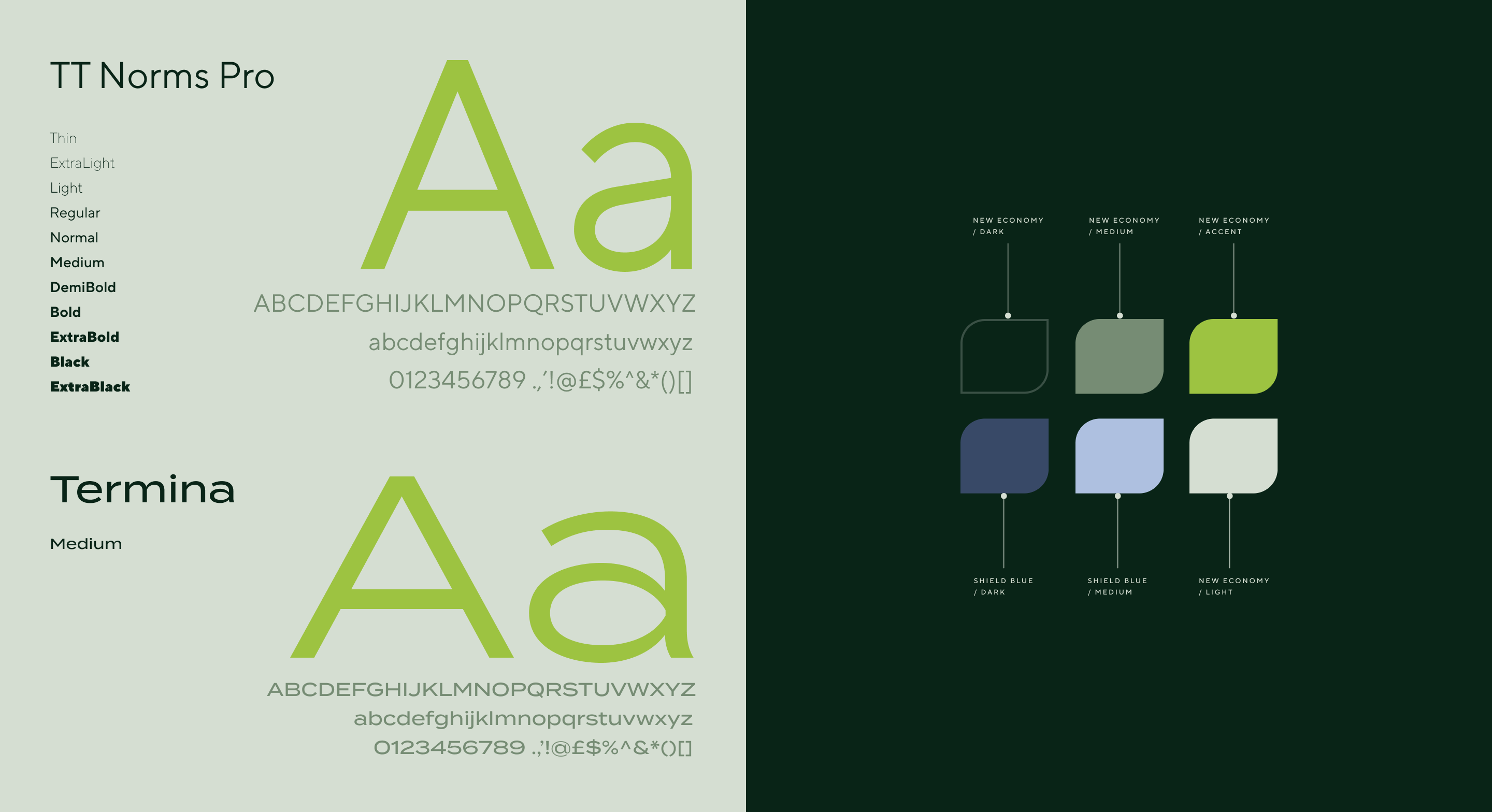 Woven Throughout the Brand
The sharp angles reinforce the company's identity as a science and technology company, while its interlocking pattern references the plant-based fiber technology upon which its products are built.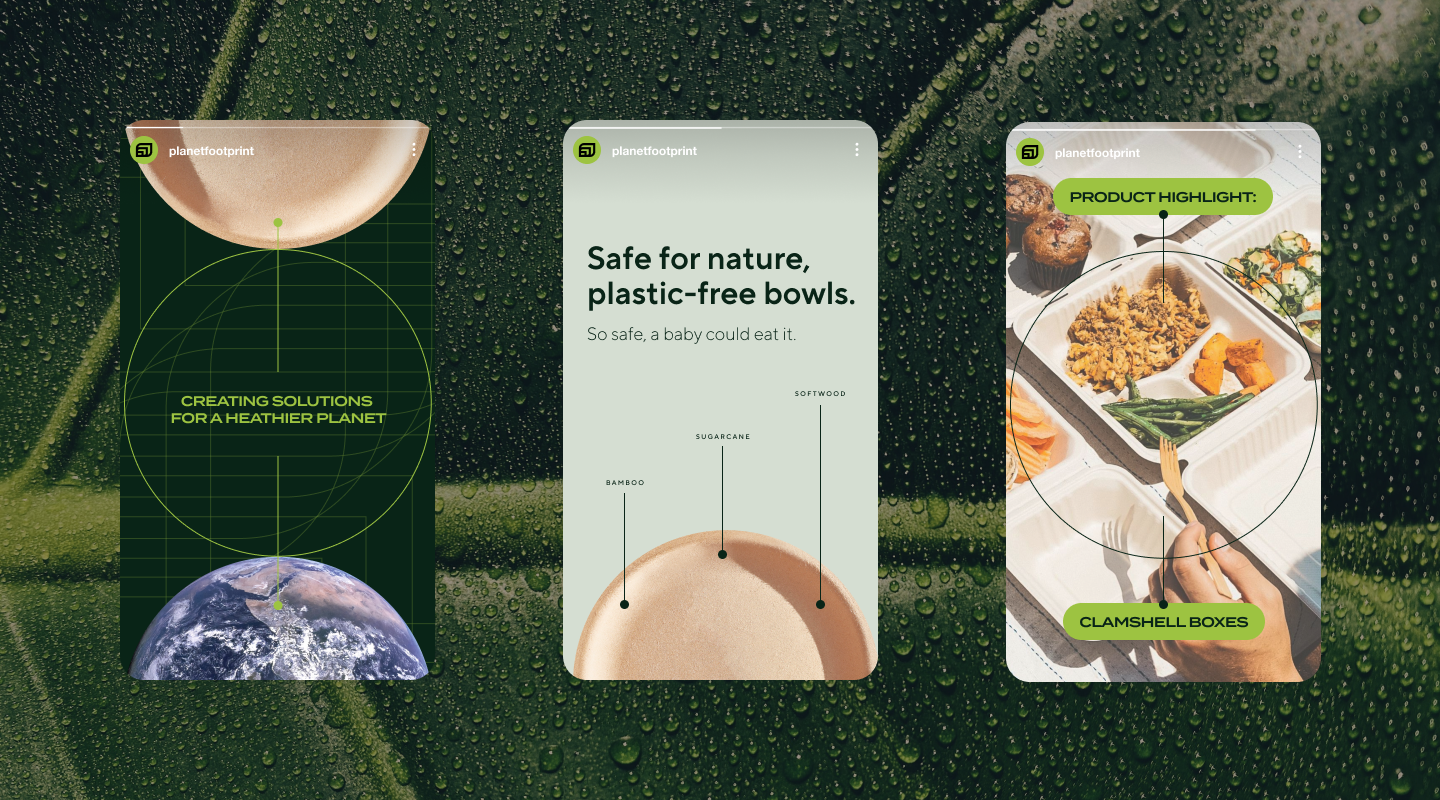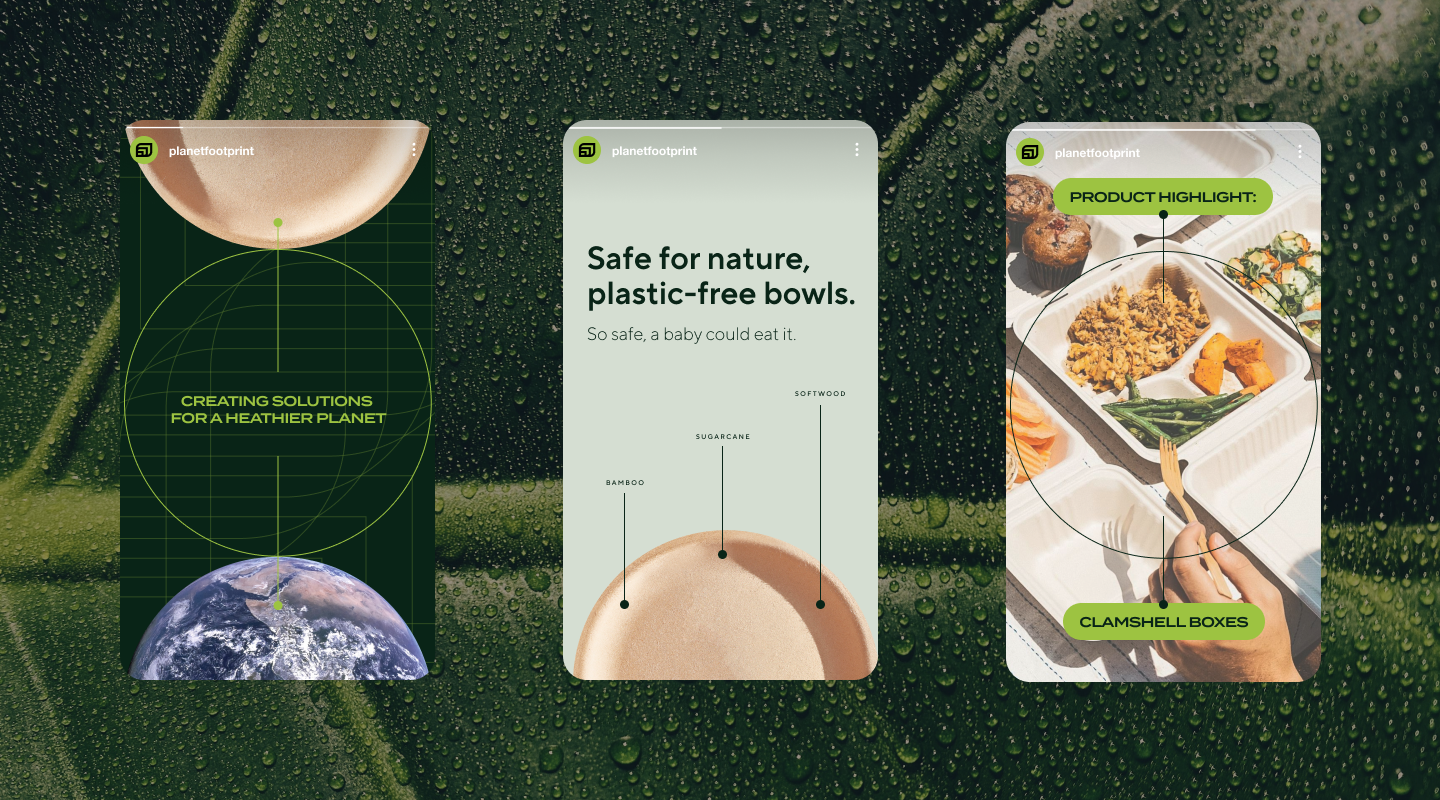 Stadium Scale
Footprint recently acquired naming rights to the Footprint Center, a sports and entertainment venue that is home to the NBA's Phoenix Suns and WNBA's Phoenix Mercury, as well as the Arizona Rattlers of the Indoor Football League. Footprint approached L+R to adapt its branding to stadium scale in a manner that communicated the brand's innovative approach to sustainability.