Professional musicians in New York now have another way to connect with those in the global entertainment community. The Jammcard app is an invitation-only social network for vetted music professionals and has just been released in the north east.
Initially launched in Los Angeles and recently introduced in Nashville and Atlanta, Jammcard is the brainchild of famed drummer and music director, Elmo Lovano. Artists present themselves and their talents to a vetted music community, building networks and finding opportunities.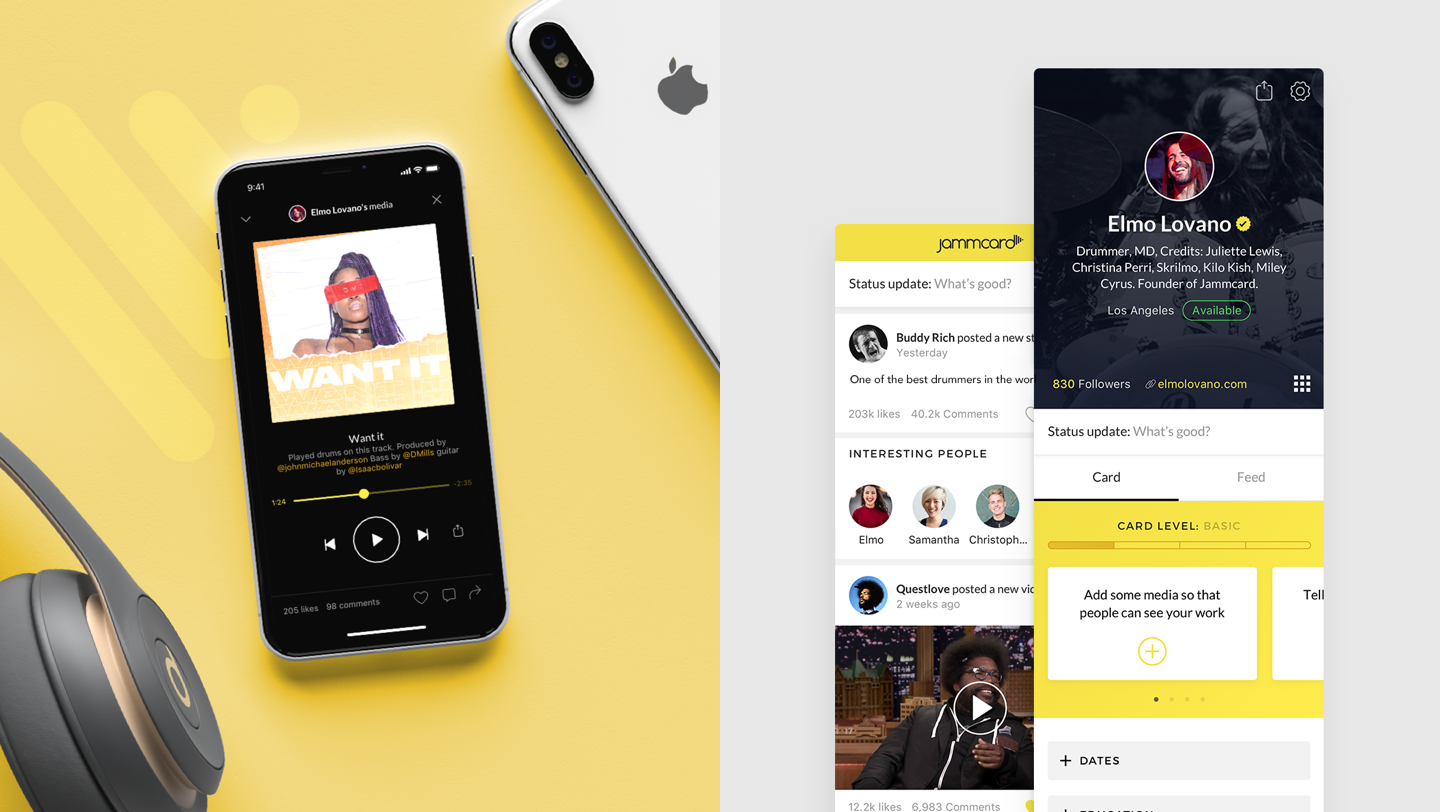 The L+R team provides product design and strategic counsel to Jammcard, helping grow and evolve its platform. L+R built a foundation through interviews with target audiences, detailed persona creation, and an analysis of successful professional social networks.
"We were excited to help Jammcard develop the feature-set, user experience and user interface for industry members, brands, and professionals," said Alex Levin, co-founder of L+R. "The app has already delivered immense value across multiple verticals in the Los Angeles market, and we're thrilled to see the technology now released on the east coast."
Early success stories with Zedd, Maren Morris, and Grey led Jammcard into enter a coveted partnership with The Grammy's. The company has successfully secured rounds of funding for the platform, the most recent round included investors such as Quincy Jones.
I am very excited for Jammcard in New York! It's a great way to meet and connect with music pros in our industry and is needed in our city.

Francesca Dardani
Violinist
Madonna, Stevie Wonder
The New York City release was at a JammJamm at the Cutting Room on October 2. During the event, L+R incorporated another client, Spireworks, into the festivities. Spireworks worked with L+R to create a robust digital platform that allows users to control the lights atop iconic New York skyscrapers. Yellow spire lights will signal Jammcard's release, and proceeds from the event will be donated to Education Through Music, a local charity that provides instruments, materials and supplies to children learning music in New York City.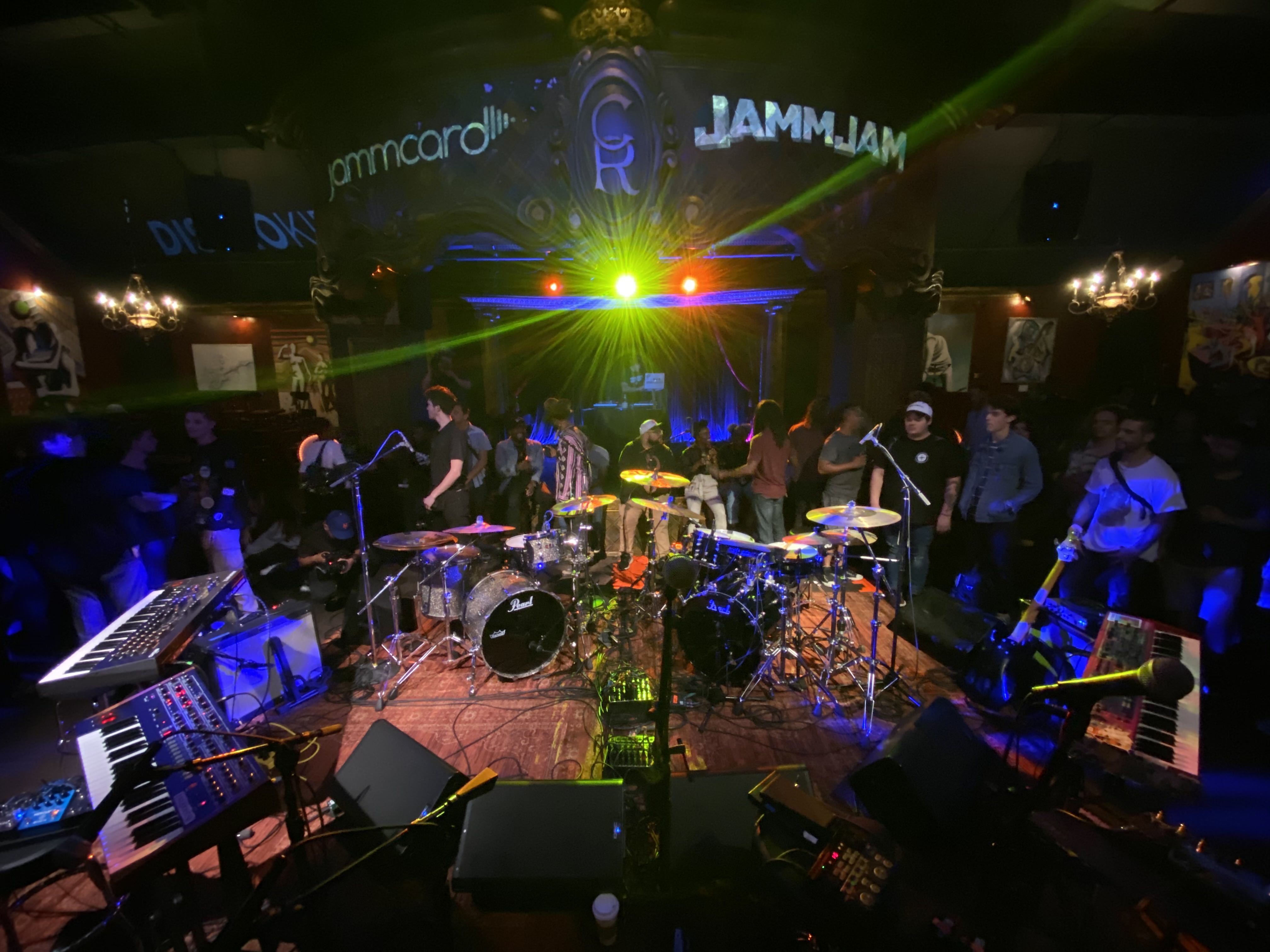 JammJamm New York | Cutting Room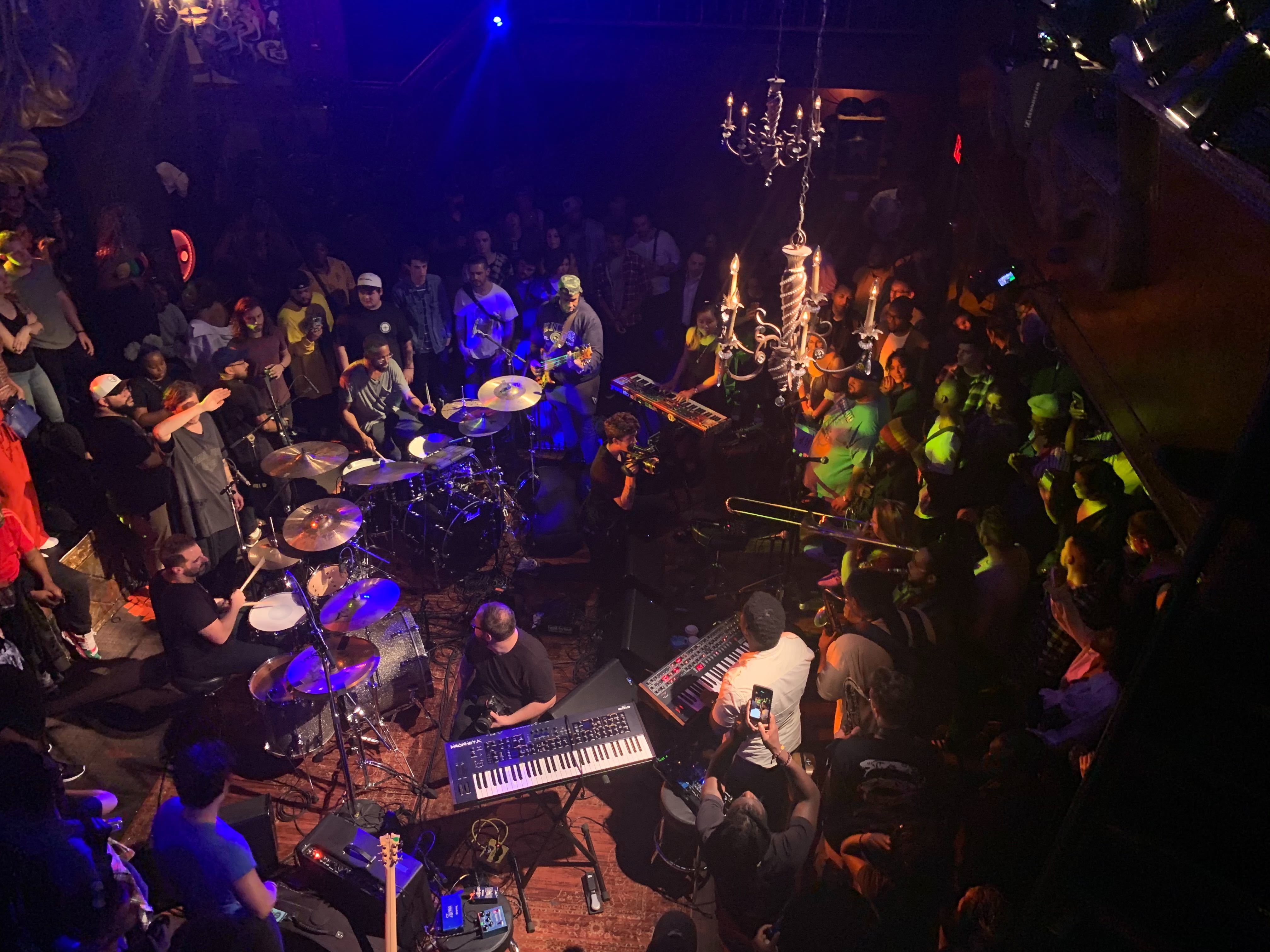 JammJamm New York | Cutting Room
L+R works to build products with economic, social, environmental, emotional or physical benefits. Technology has a critical role in shaping society, and the organization is guided by a commitment to responsible innovation. Our work with the Jammcard team aligns with our mission, philosophy, and vision of our future.