In their recent article, American Express asked L+R Co-founder and Director of Strategy, Alex Levin, what he does to stay inspired as a leader.

His answer included the Design Teaching initiative that L+R runs throughout the year for employees.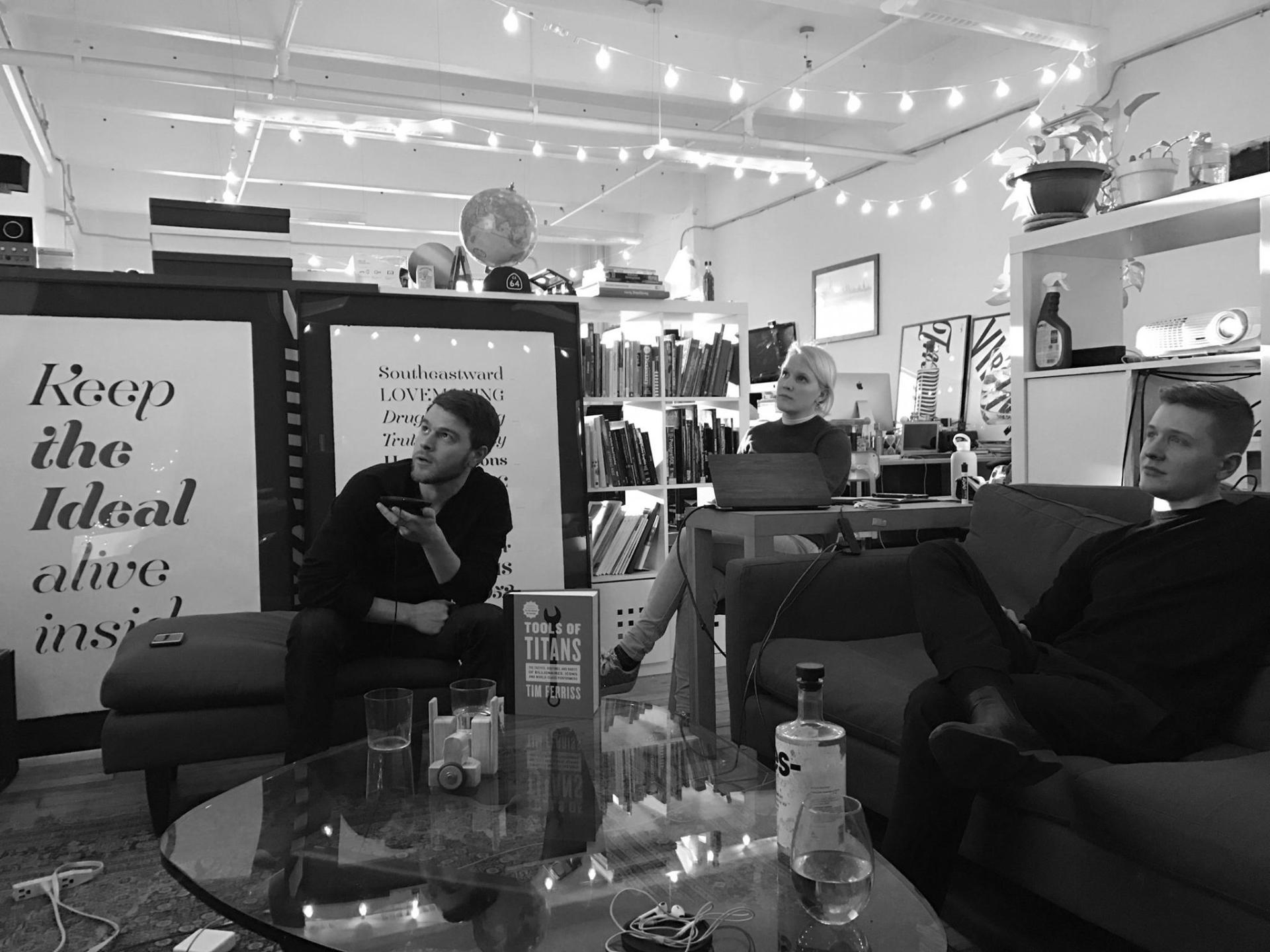 Chris Martinie, Julia Keller and Ryan Riegner at L+R's Design Teaching Lecture series.
Each quarter L+R team members spend time pursuing a topic that interests them and schools their teammates in an all out Design Teaching Presentation Lecture series. Past topics have included collaboration, data tracking & analysis, and play. From there, the team takes these learnings, incorporates them directly into L+R's processes, applies them to individual projects, and shares them with our clients past and present.
Read the rest of the article here