Venue.com
Declassified
Pairing progressive financing options with seamless digital customer experience for a premium online retailer.
Client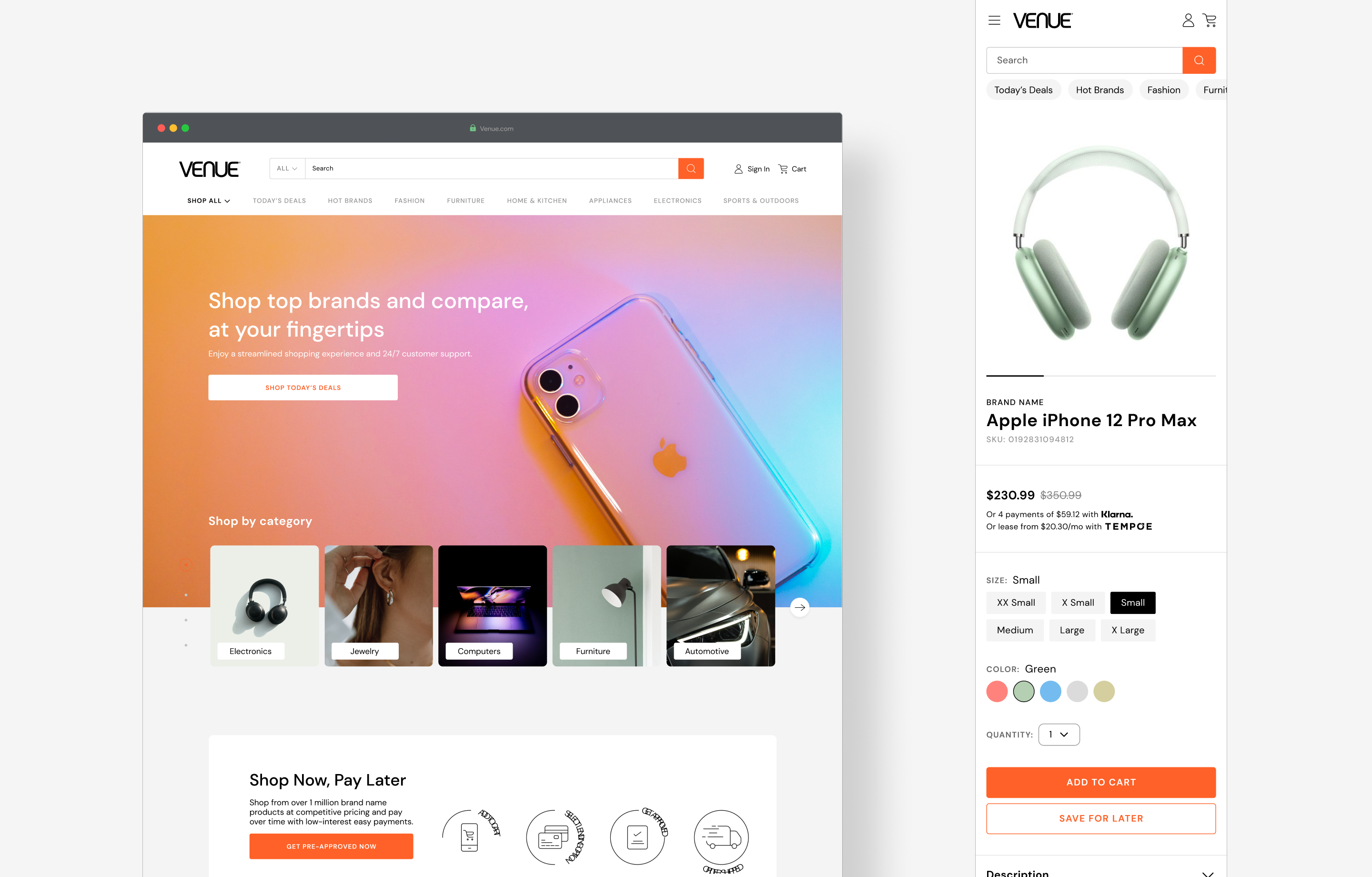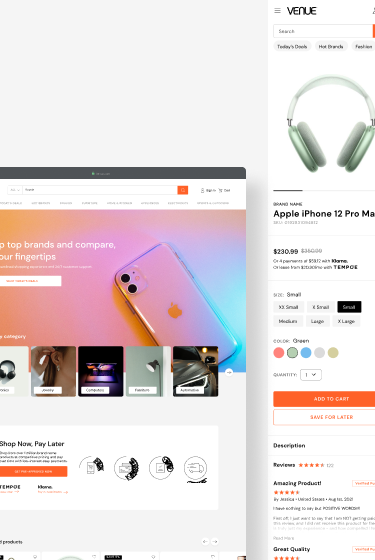 Challenge
Clearstone Capital Partners, the operator of Venue.com, a premium retail marketplace, sought a strategic creative design and technology partner to enhance the user experience of their website and mobile application. Venue.com offers brand-name products from leading retailers at competitive prices, and also provides alternative payment solutions through its proprietary lending tree.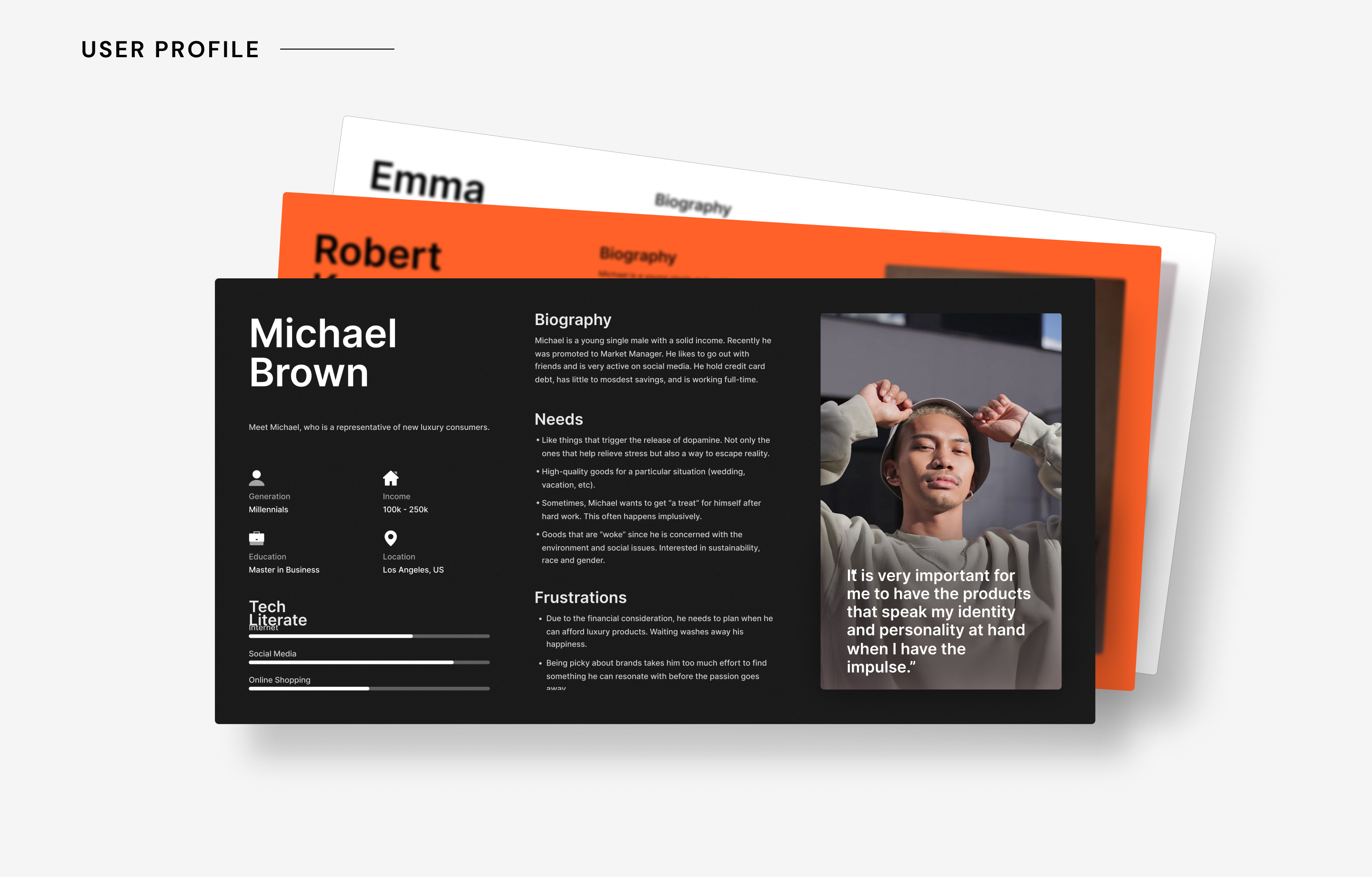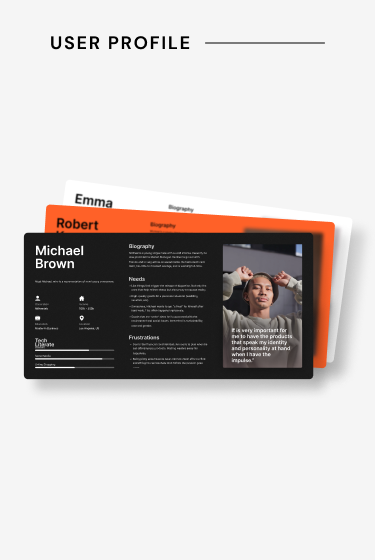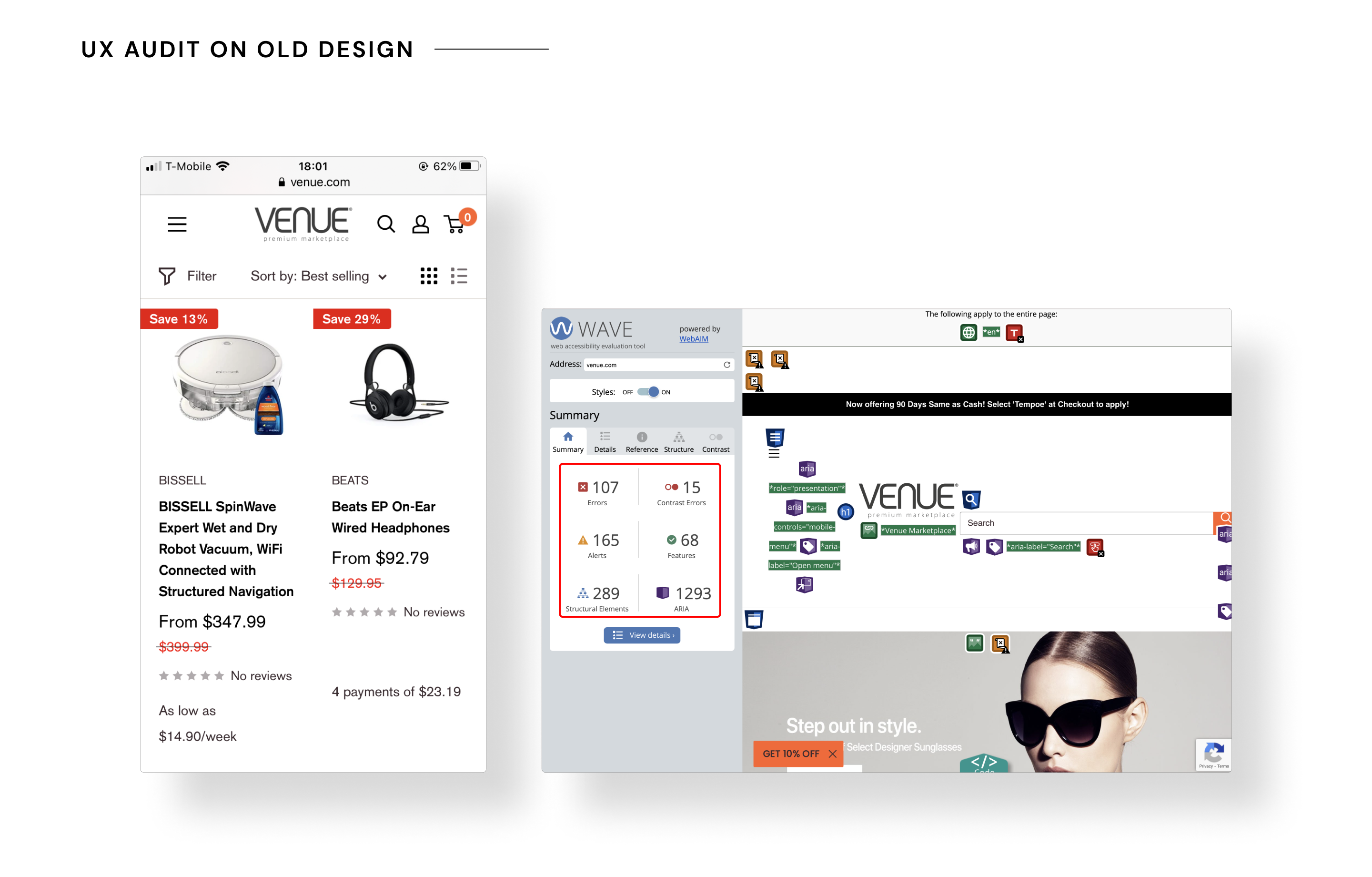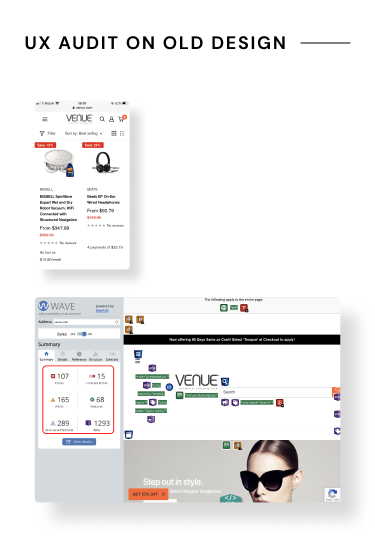 Research & Audit
During the exploration phase, we conducted thorough market research and considered the input of stakeholders to develop a unique brand platform for the target audience. This platform serves to clearly communicate the company's values and personality through visually appealing design elements, as well as effectively convey the brand's value proposition and enhance credibility to build trust among consumers.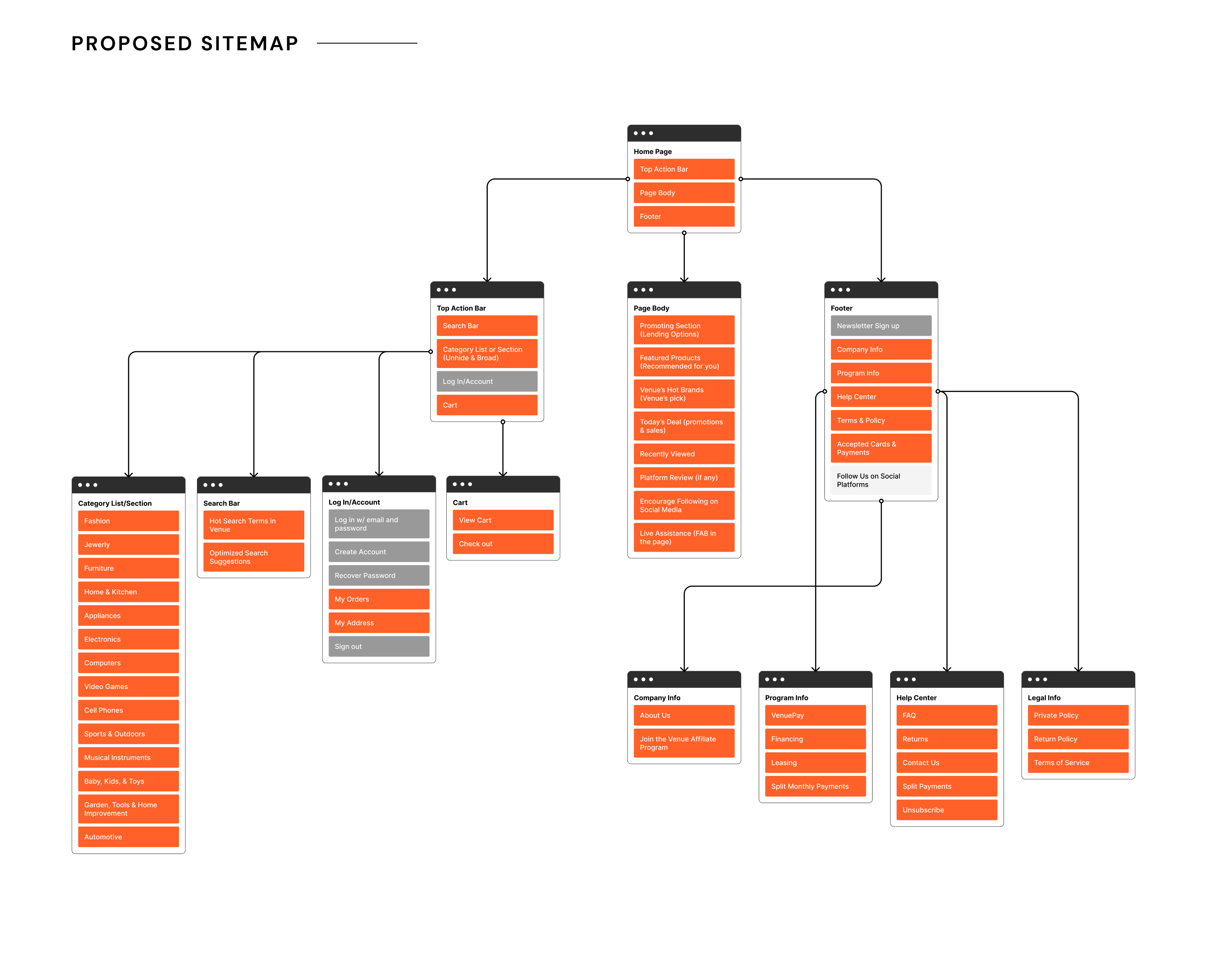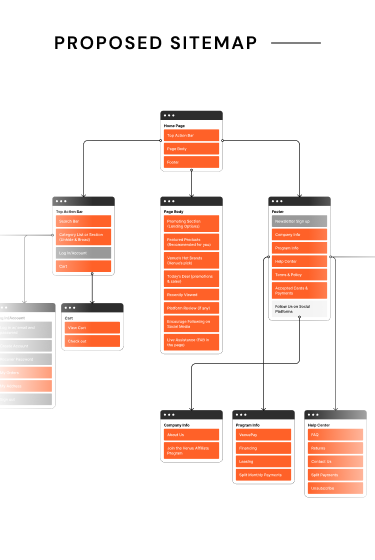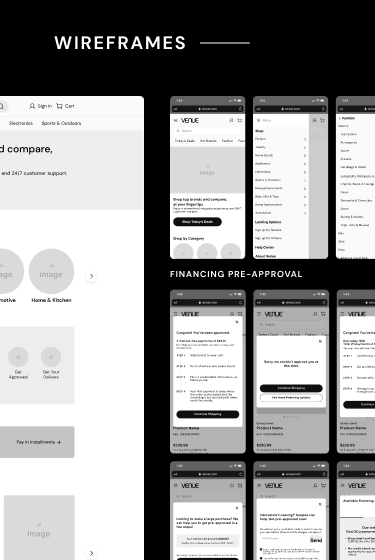 UX Solution
In order to effectively execute the visual design phase, we carefully considered our guiding design principles and used them as a foundation for our work. Through this process, we were able to derive an original aesthetic that not only stood out but also seamlessly integrated with the visual language established during the branding phase. This allowed us to create a cohesive and consistent visual identity and digital customer experience for our client. By utilizing a strategic approach and utilizing our expertise in design principles, we were able to deliver a visually striking and impactful result.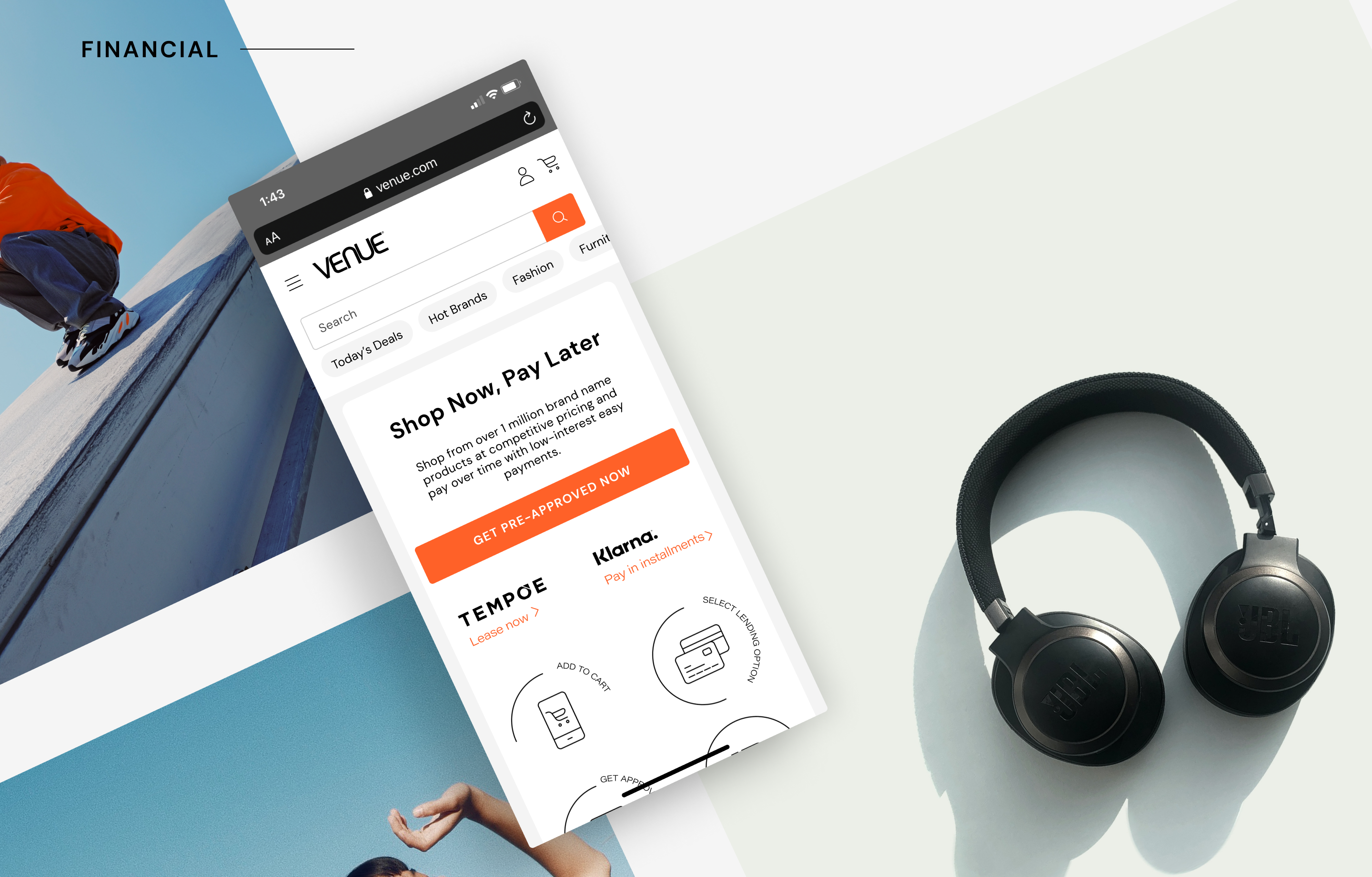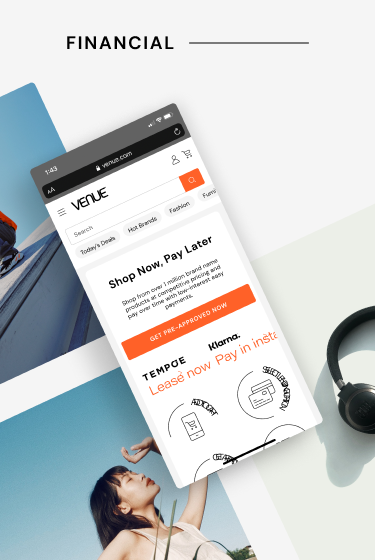 Design For Financing Options
The design phase included the incorporation of financing options in order to align the product with various payment plans and structures that will be offered to customers.
It involves considering various financing structures and payment plans that will be offered to customers and designing the product in a way that aligns with these options. This process requires careful analysis and consideration of various factors such as market demand, competition, and customer preferences.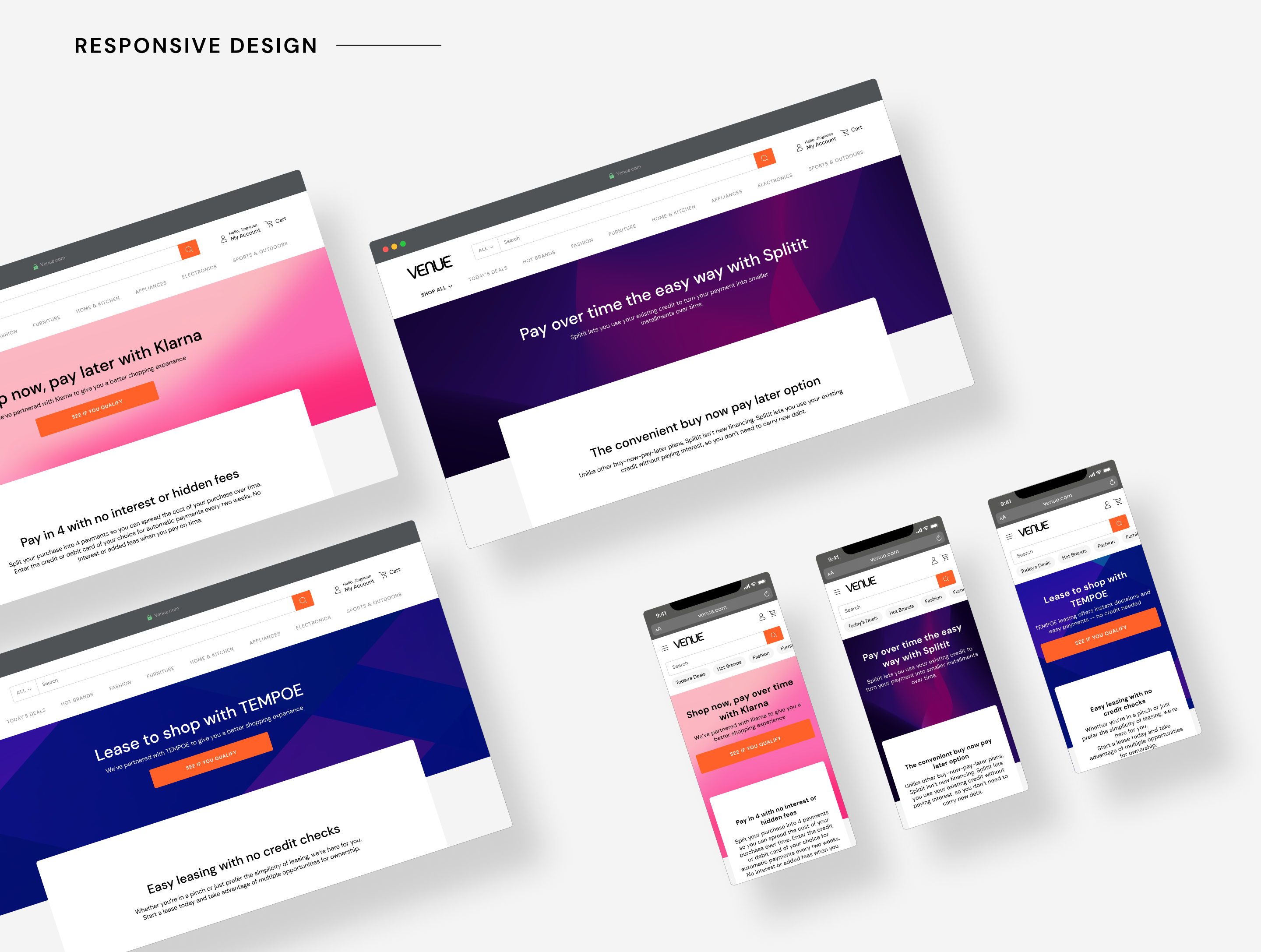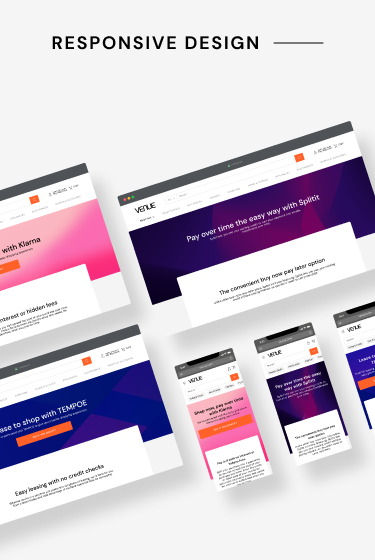 Responsive Design
Our team implemented responsive design techniques in the development of our client's digital product to ensure that it was easily accessible and user-friendly on all devices. By considering various device and screen sizes during the development process, we were able to deliver a product that provided a seamless and enjoyable user experience for all users.