REVOLT.tv
Declassified
Video-first, digital media destination for the leader in global hip-hop culture broadcast and media
Client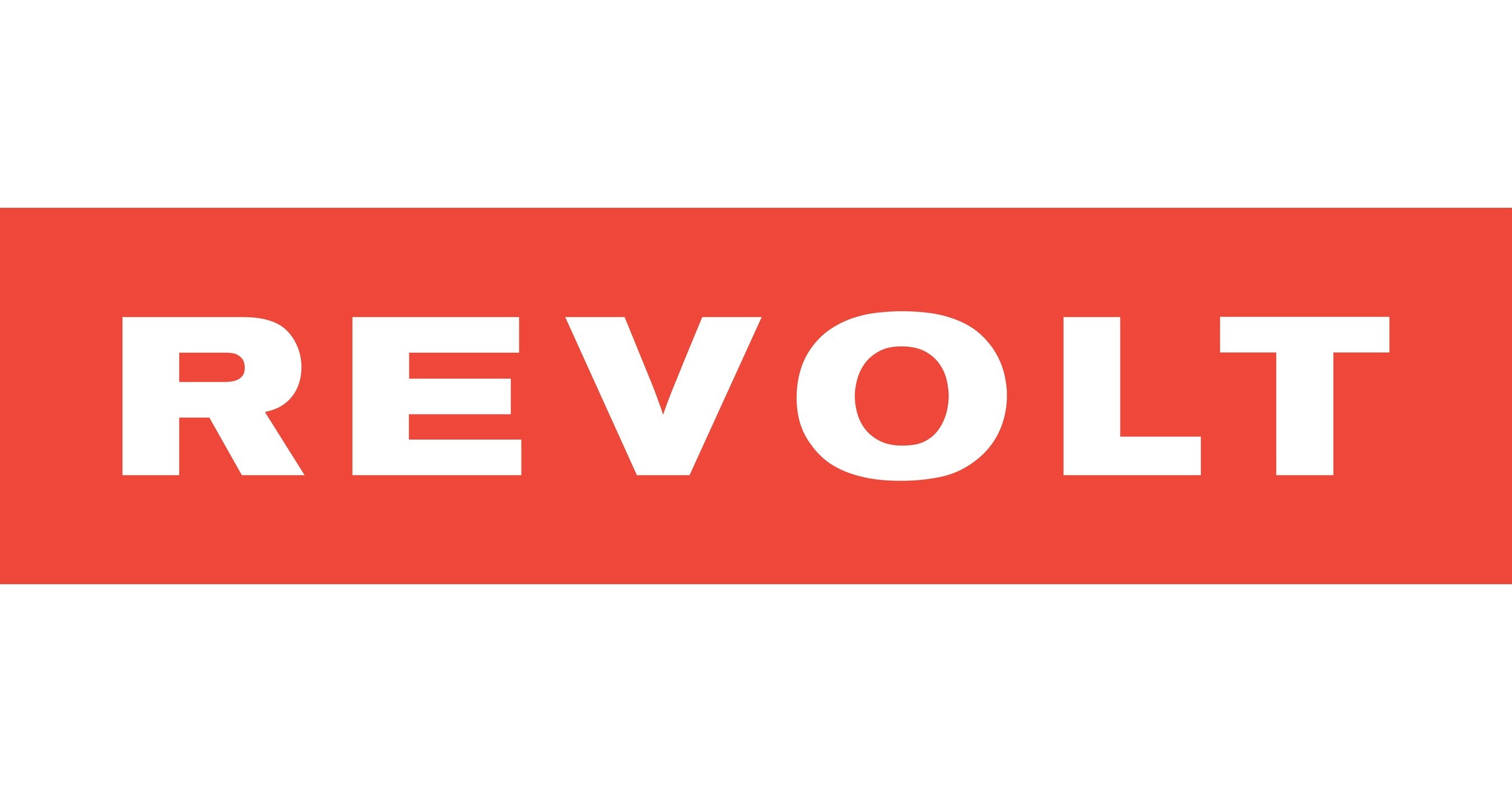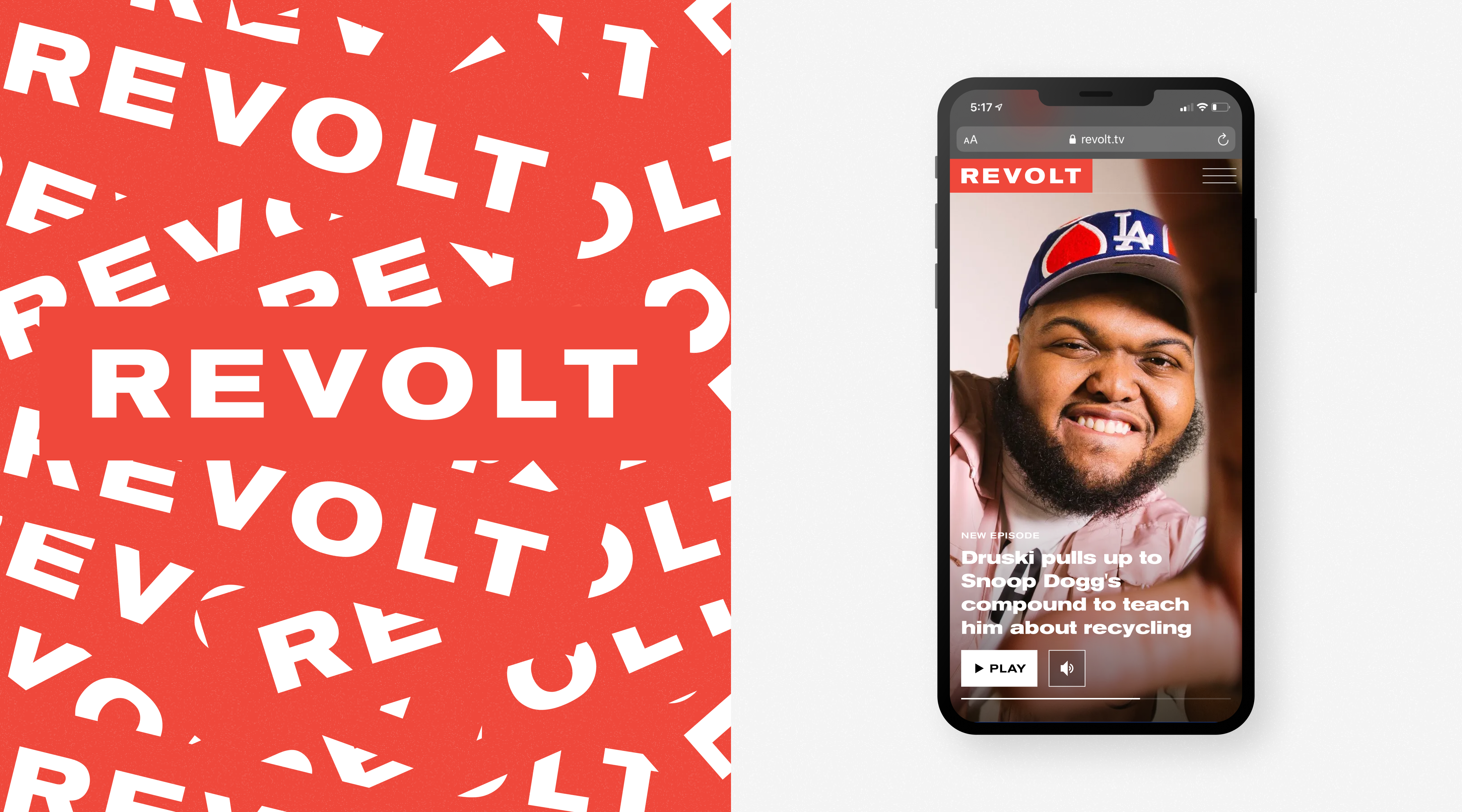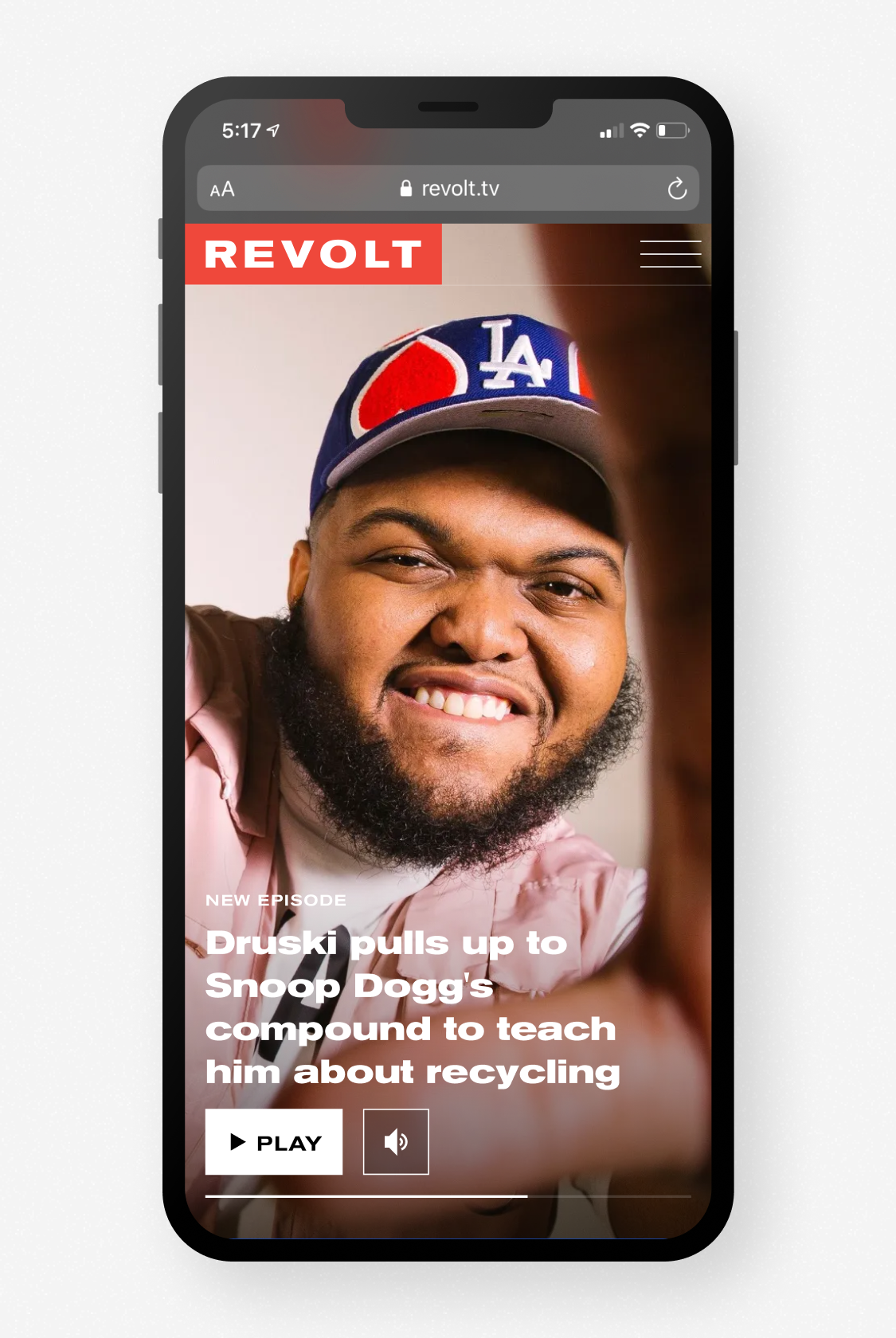 The Challenge
Reestablished Relevance
REVOLT, founded by Sean "Diddy" Combs, is a leading digital media network and YouTube Channel focused on revolutionizing the hip-hop industry. Comprised of a talented team of music industry professionals, media strategists, and forward-thinking hip-hop enthusiasts, REVOLT aims to deliver unique and engaging content that celebrates and showcases black artists. In order to effectively convey their powerful stories and messages, REVOLT enlisted the expertise of L+R to design a visually stunning and user-centric video-based platform.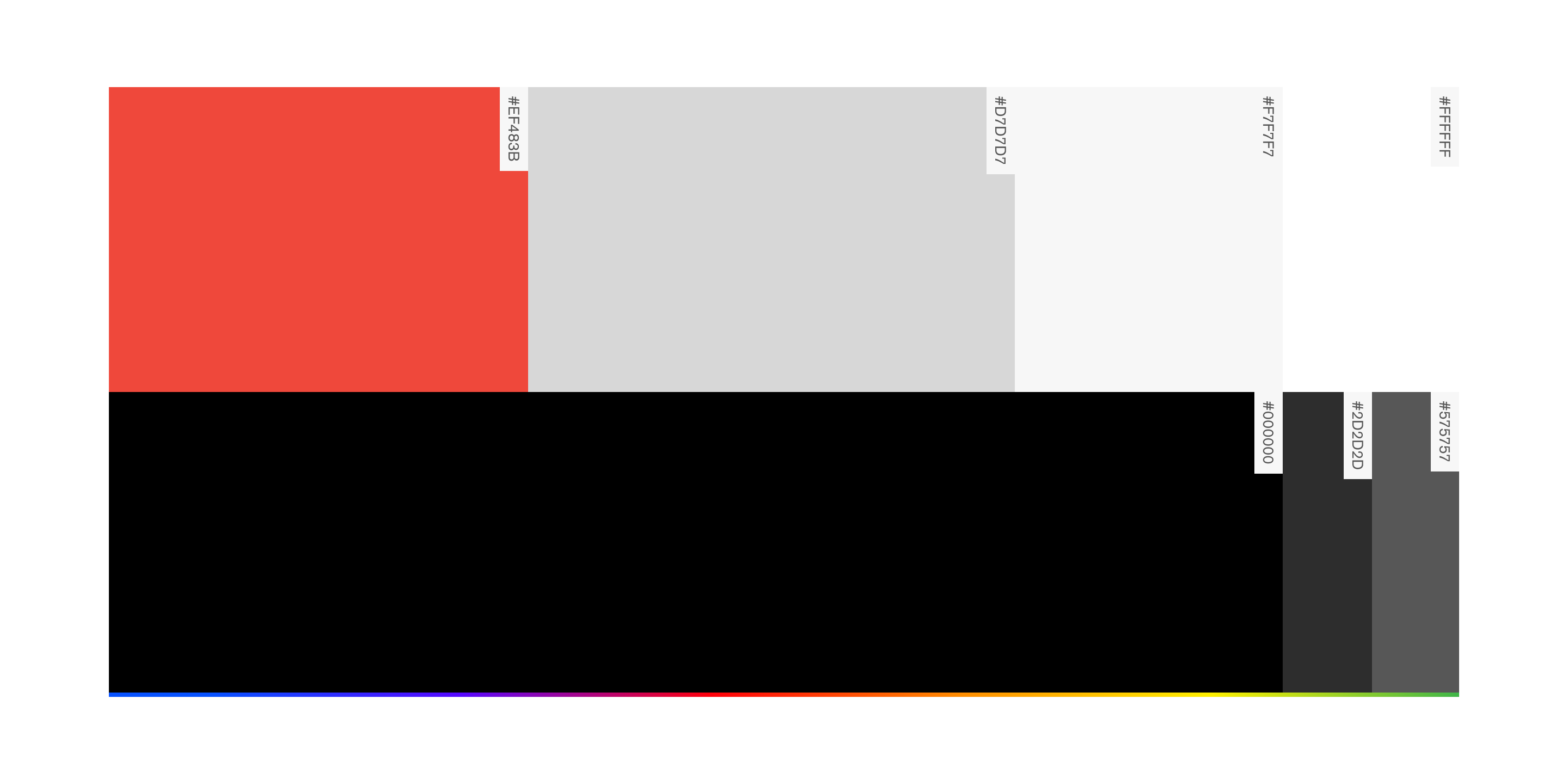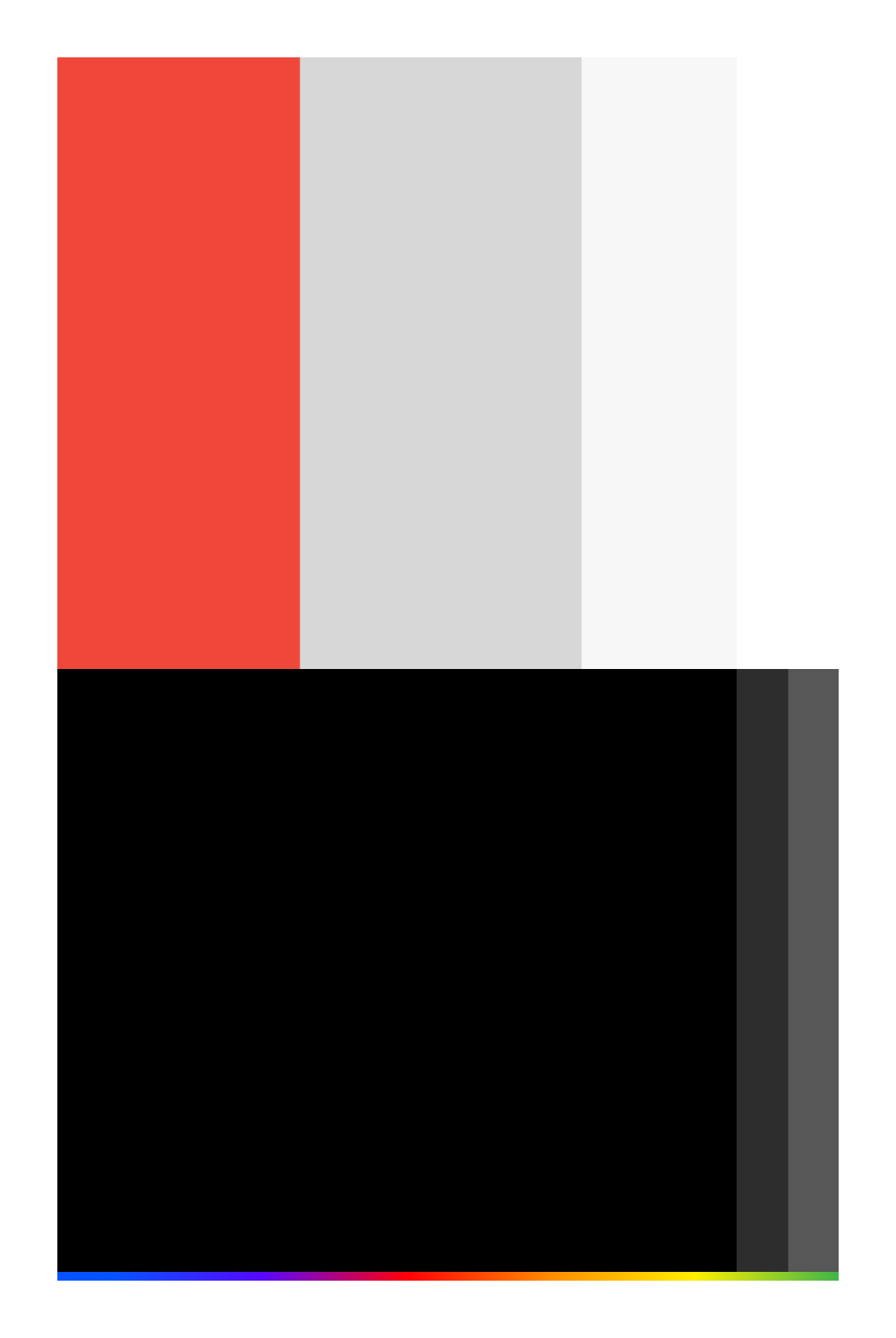 The Solution
Video-first Web Experience
Our team at L+R successfully developed a highly engaging and visually striking website that prominently showcases the dynamism of hip-hop culture. The video-focused design allows for a seamless user experience across all devices, while also offering personalized content recommendations based on viewer behavior. This innovative approach has resulted in a significant increase in monthly unique visitors and overall engagement with the site. Overall, our team delivered an immersive online platform that truly captures the essence of hip-hop culture.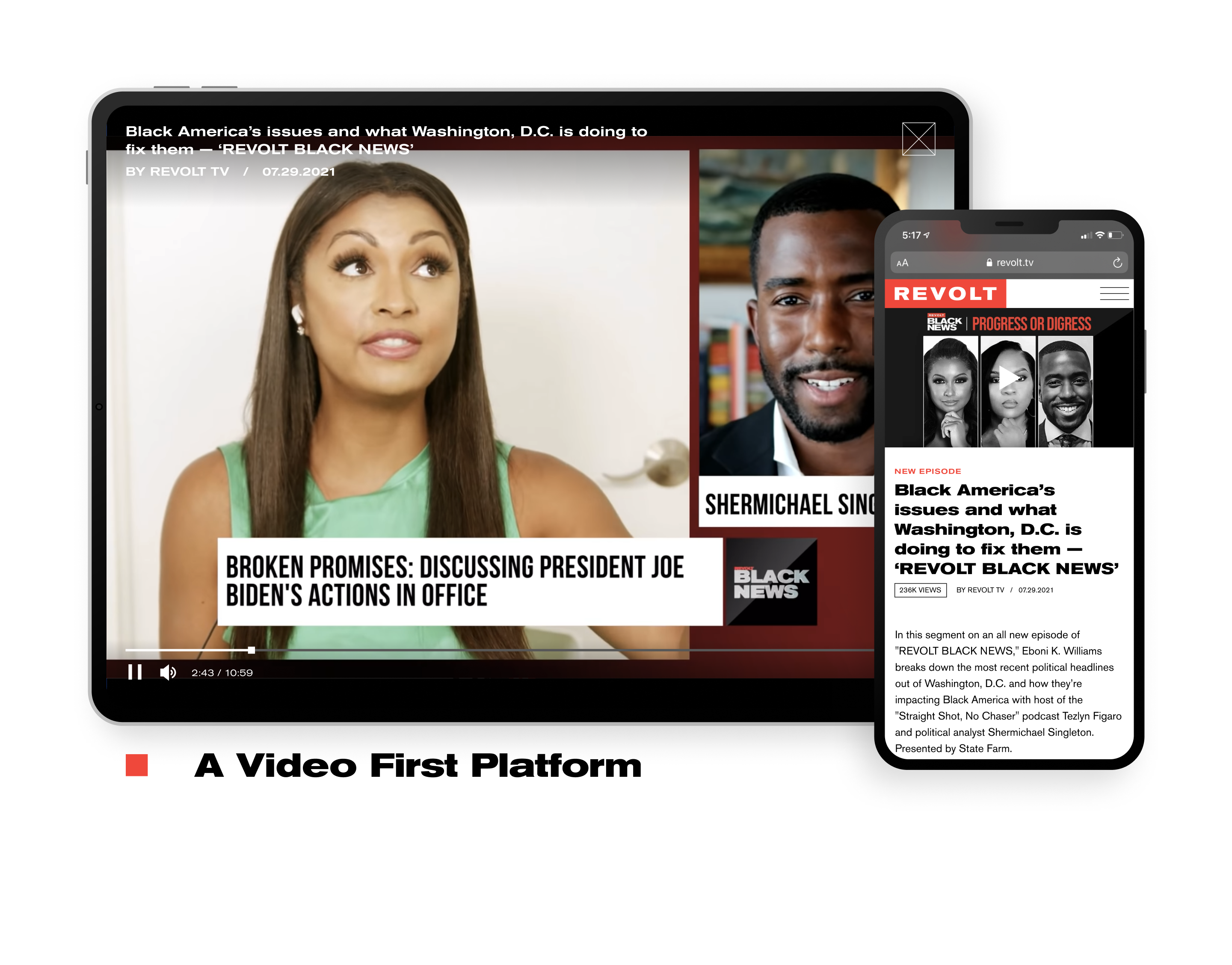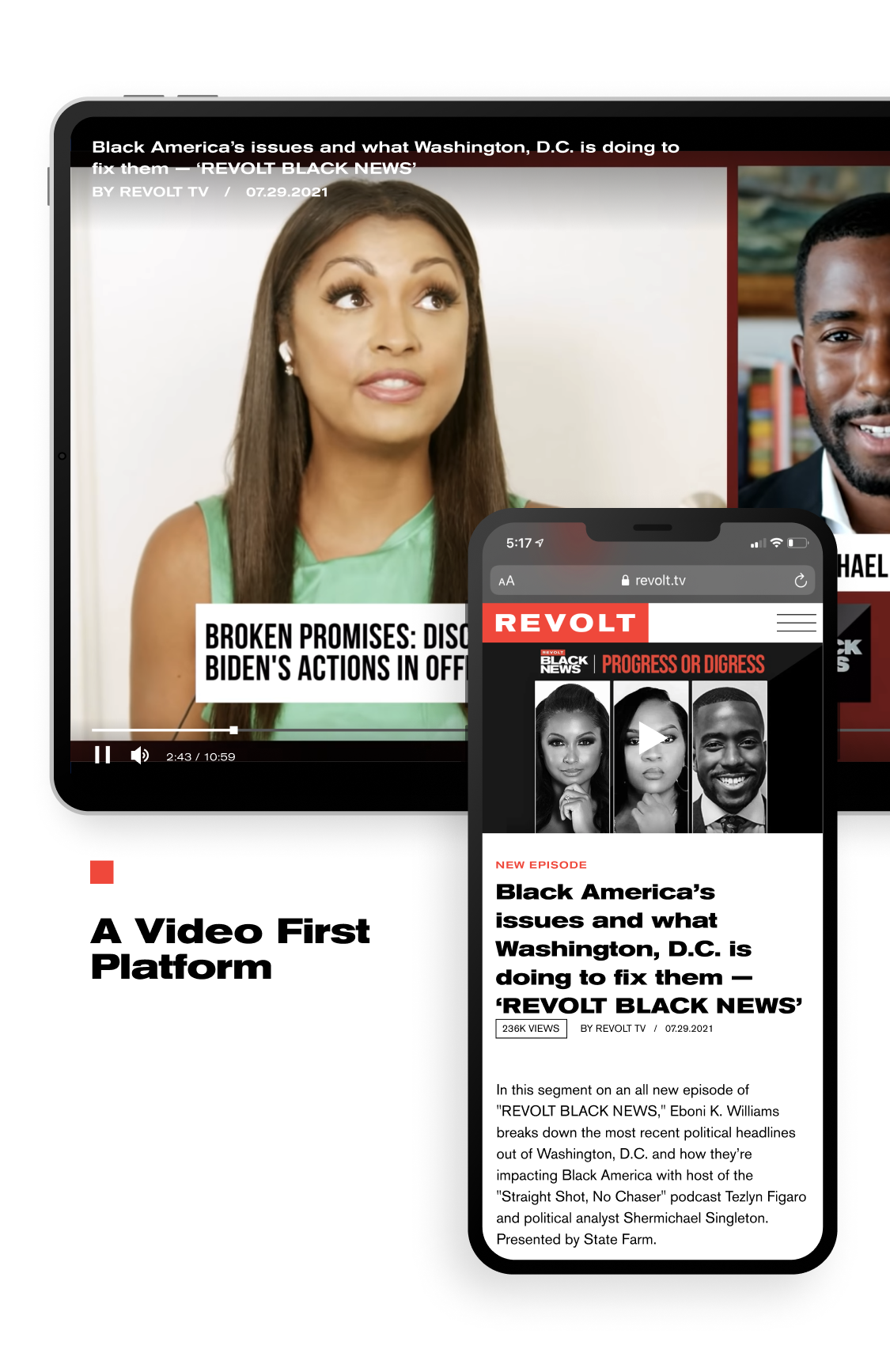 "
By prioritizing content in a visually appealing manner, we were able to effectively showcase Revolt's iconic video series and organically incorporate relevant content throughout the visitor's exploration of the site.
"
Jingxuan Yu, UX Designer, L+R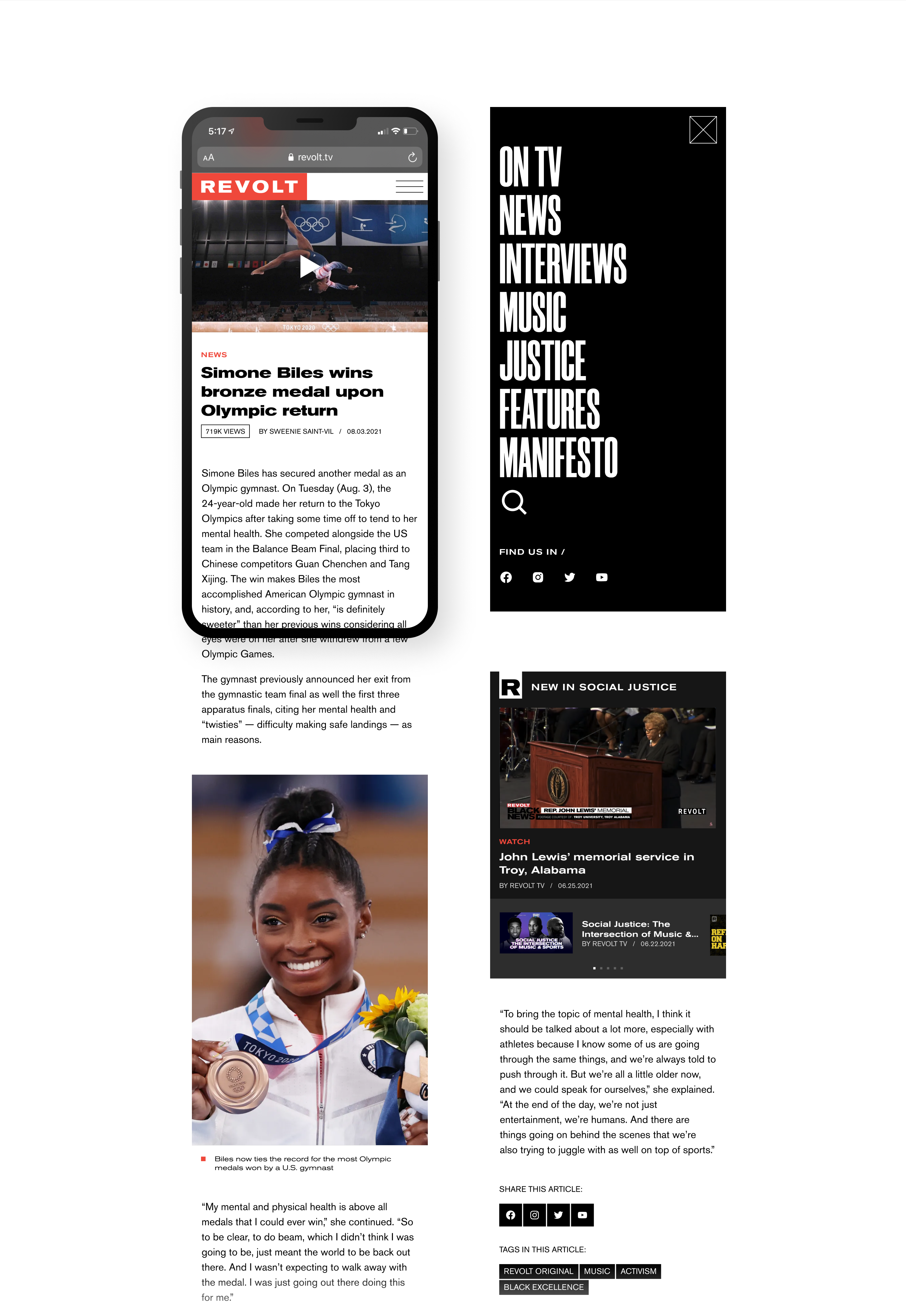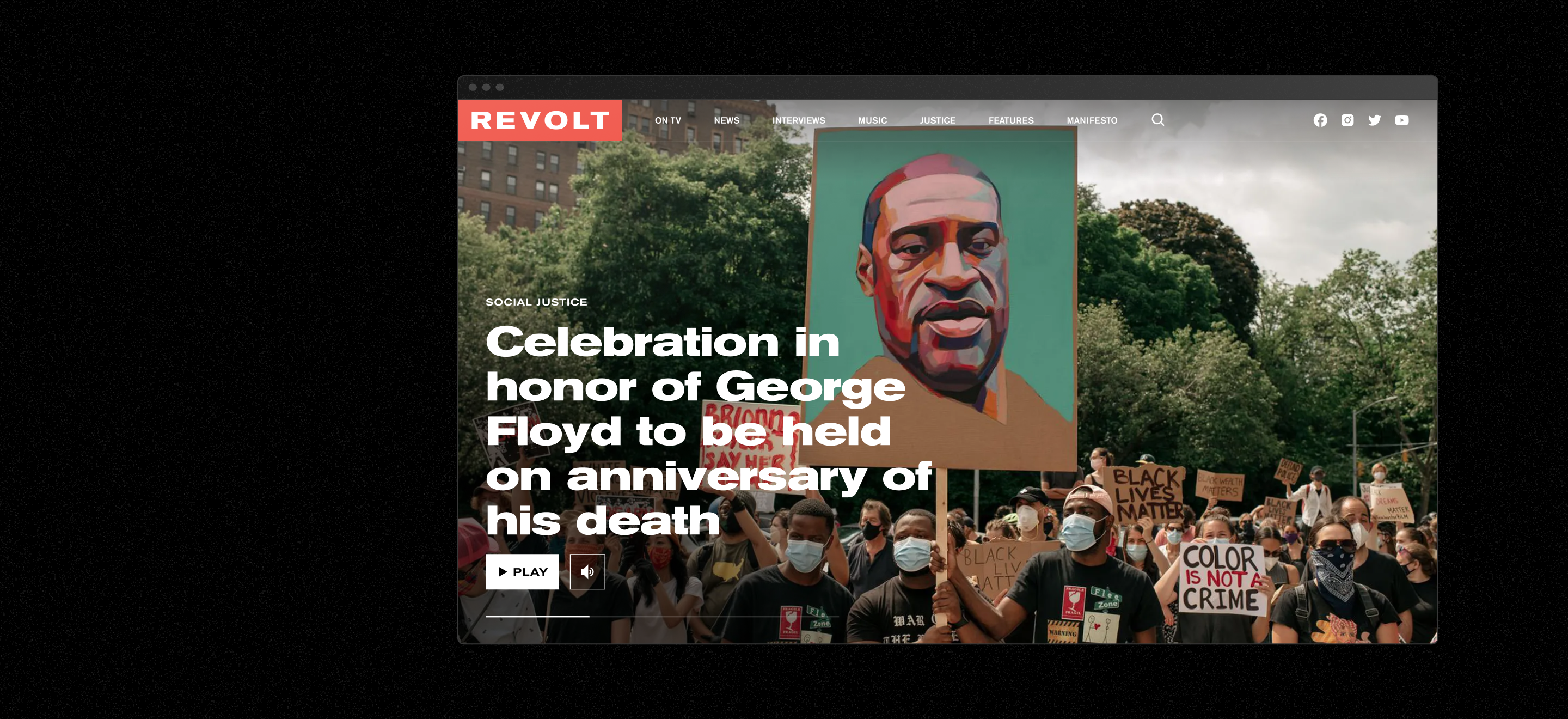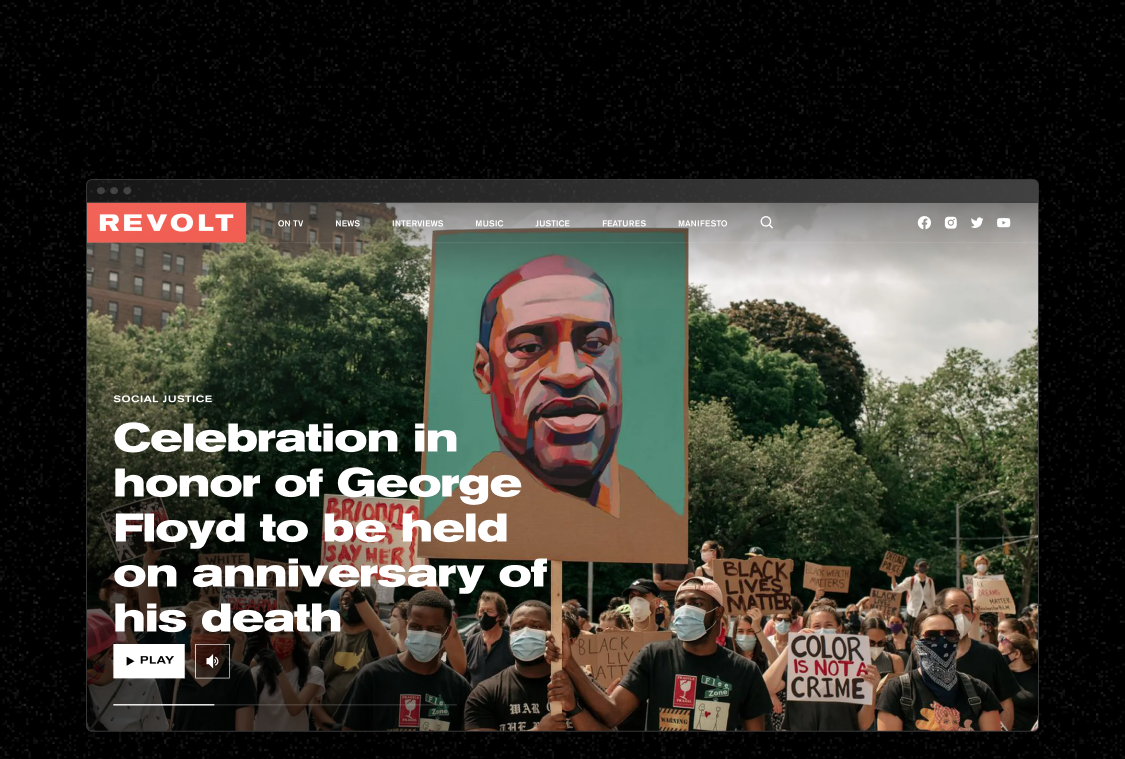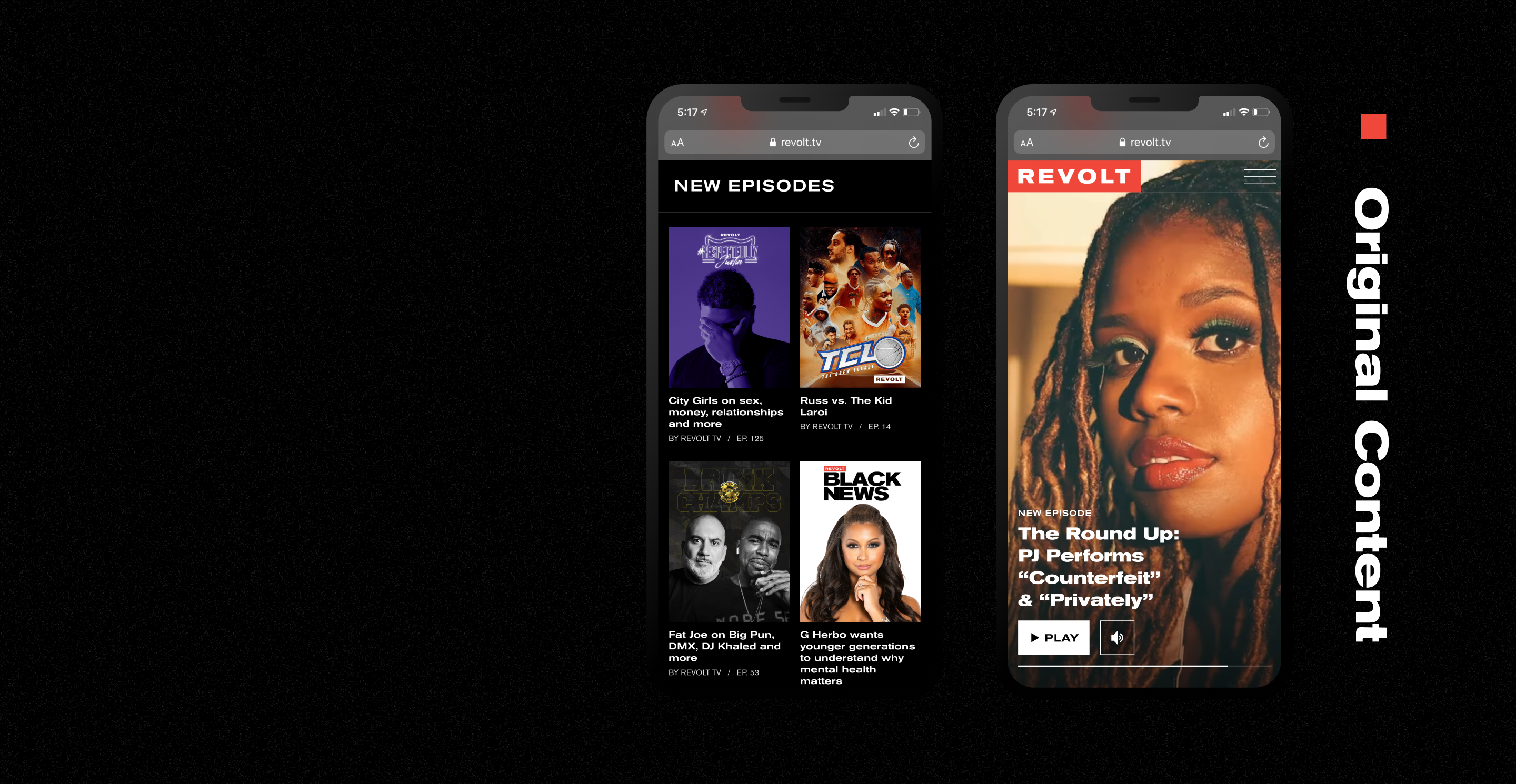 The Impact
Enabling Editorial Staff


At L+R, we have implemented advanced page templates that enhance the ability of the REVOLT editorial team to create visually captivating short- and long-form content. These templates, along with the cohesive brand vision and video-centric design of the website, enable the REVOLT team to consistently produce top-quality content related to hip-hop music and culture.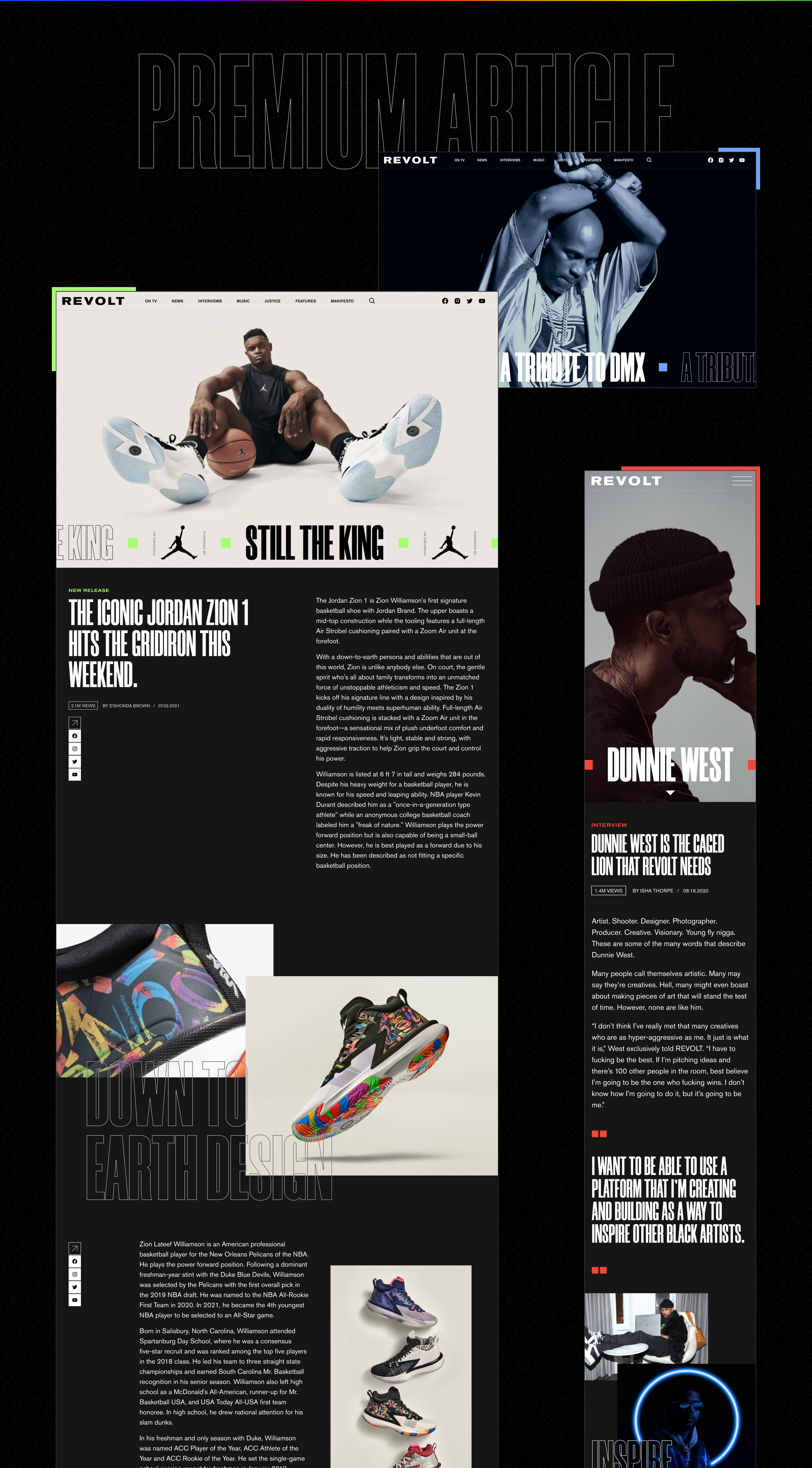 Work with L+R on your next project