Growth Street Partners
Classified
Distinctive brand identity for an early-stage growth capital investment firm
Client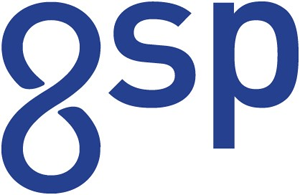 Highlights
Manage over $200 million of fully-committed capital.
For growing SaaS and technology-enabled services companies.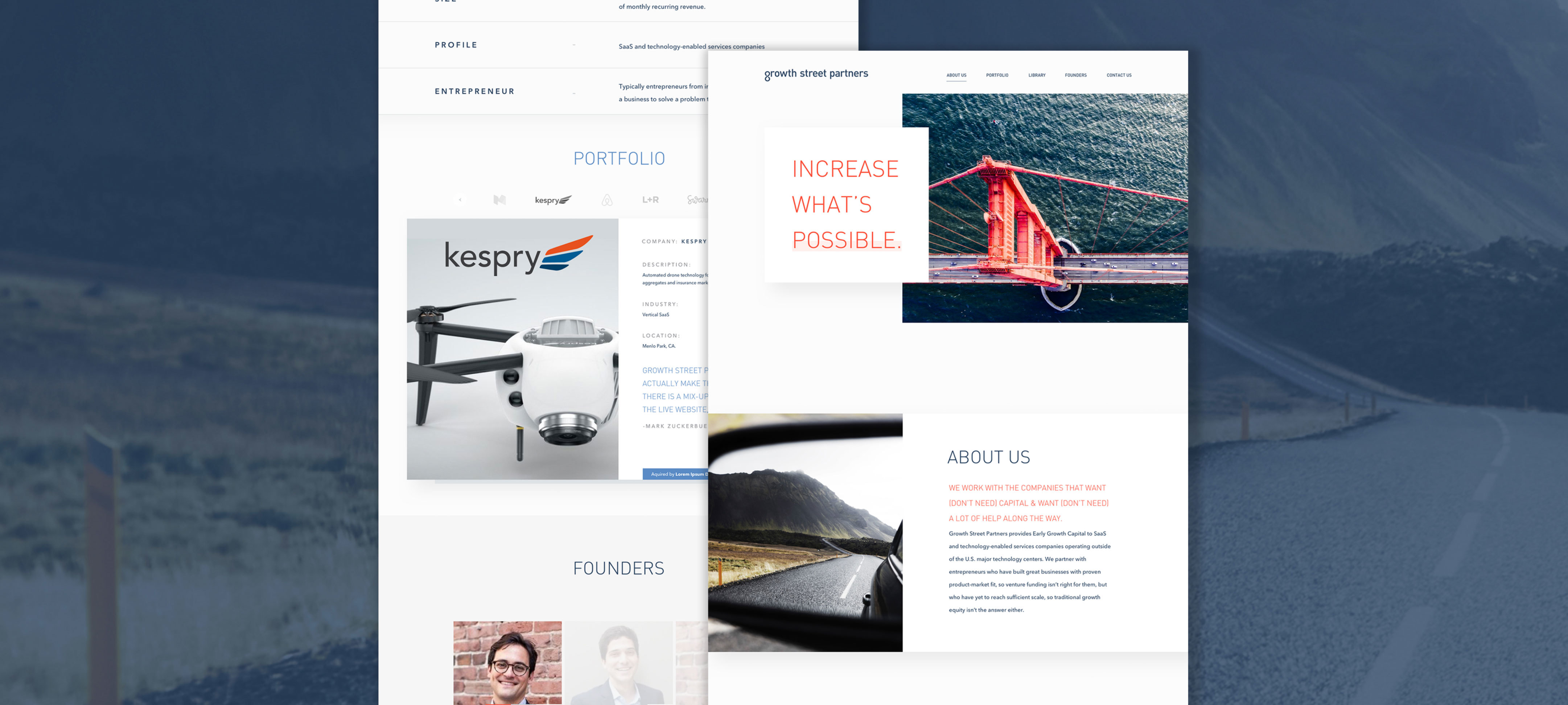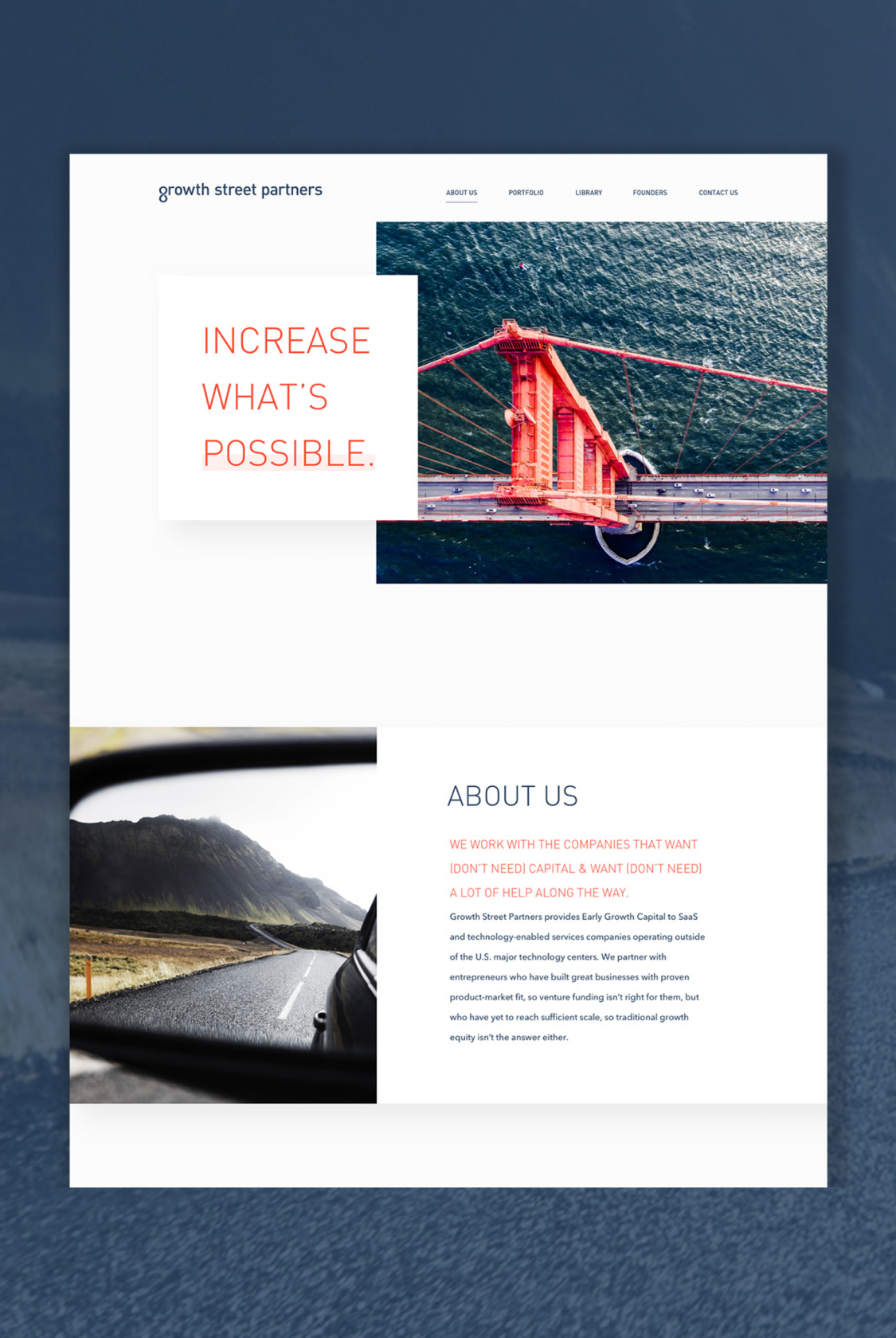 Challenge
Growth Street Partners sought to differentiate themselves in the market and attract investors and clients with a brand that communicated trust, expertise, and innovation. They needed a comprehensive brand identity that could effectively convey their unique value proposition and position them as industry leaders.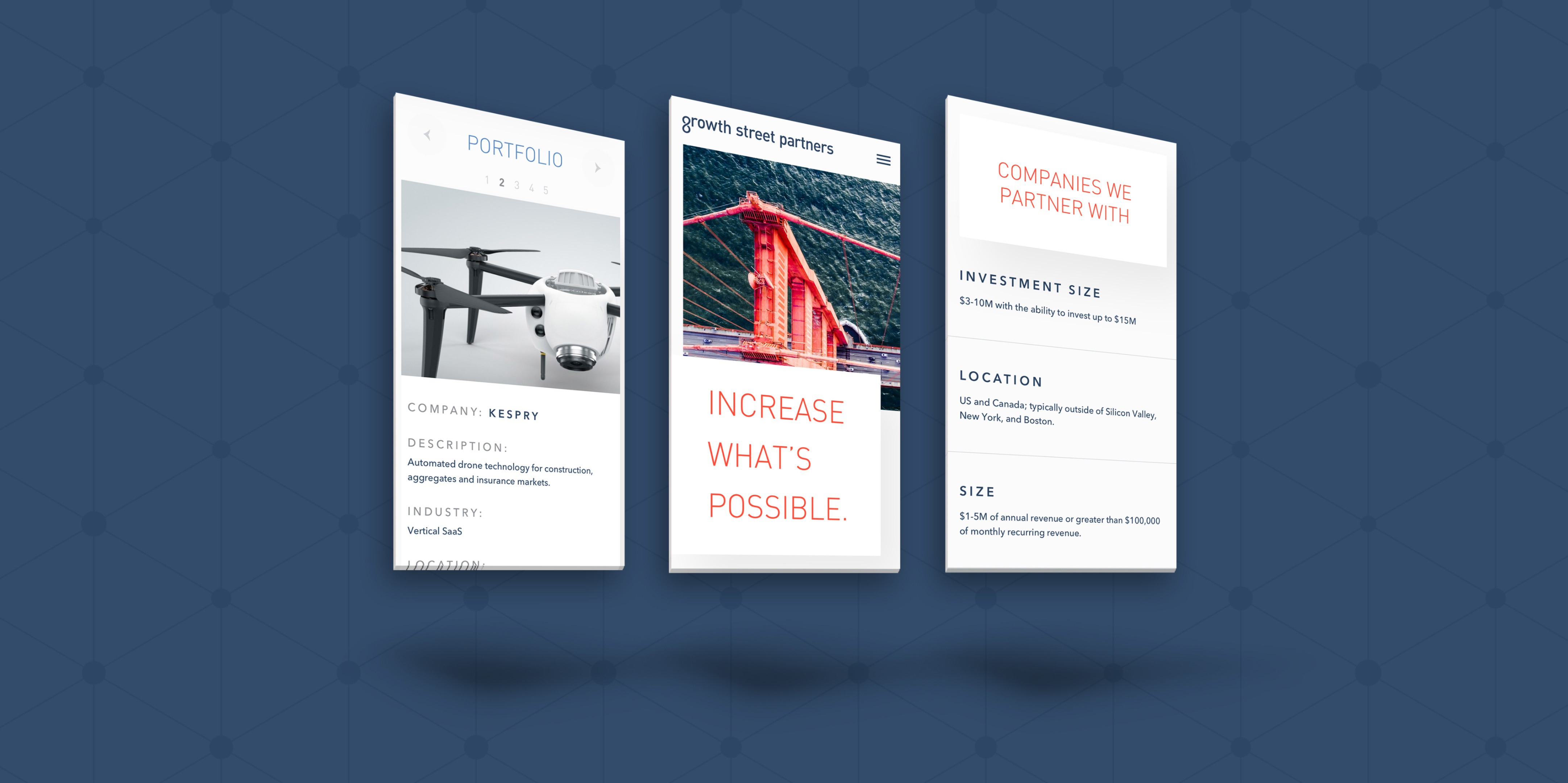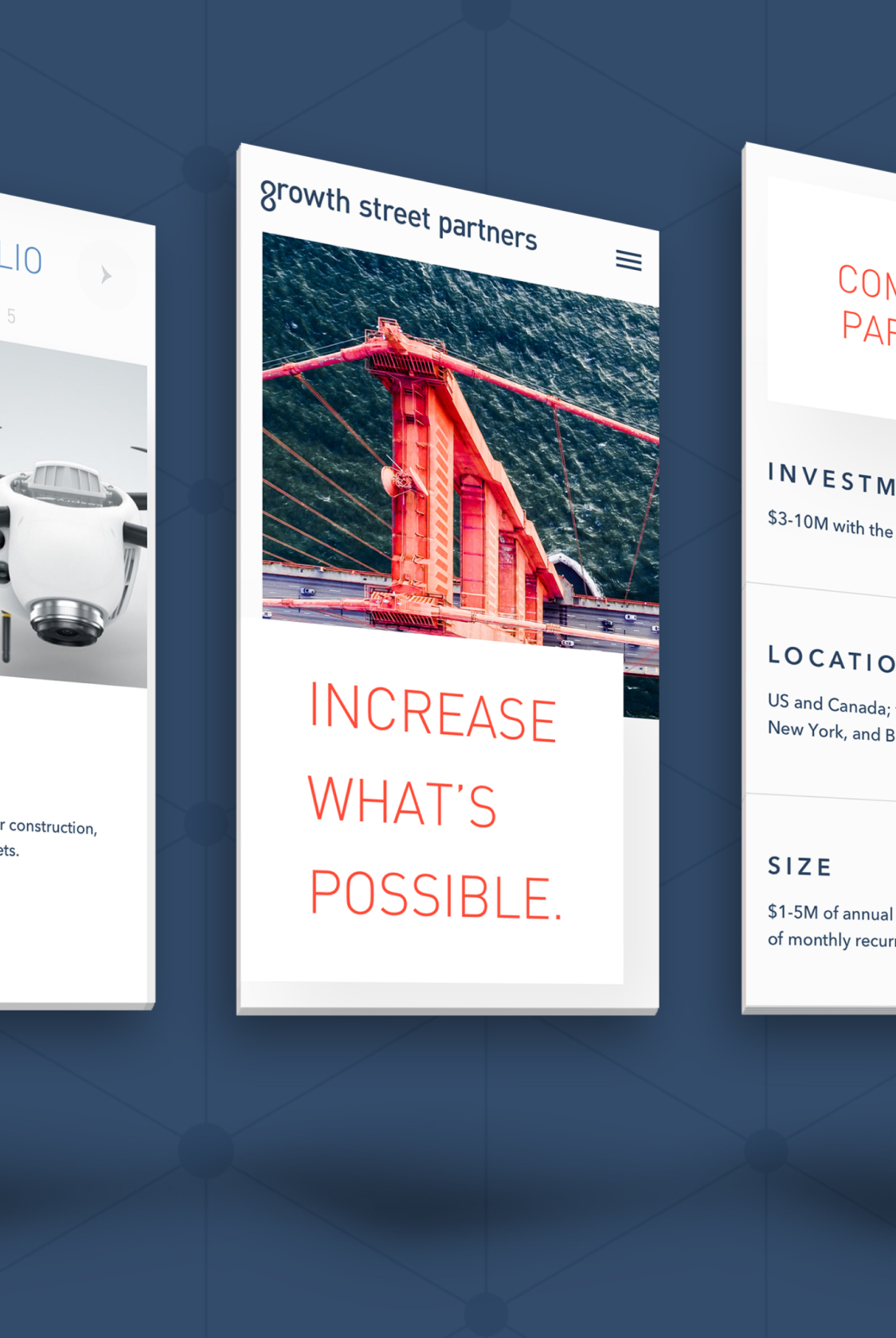 Solution
L+R embarked on a thorough discovery process to understand Growth Street Partners' vision, target audience, and competitive landscape. With these insights, L+R's team of designers and strategists developed a brand strategy that captured the essence of the company's mission and values. This strategy informed the creation of a distinct visual identity, including a logo, color palette, typography, and brand guidelines.
L+R then applied the brand identity across various touchpoints, ensuring consistency and cohesiveness. The website played a pivotal role in showcasing Growth Street Partners' offerings and providing a seamless user experience. L+R's web development team created a responsive and user-friendly website that conveyed professionalism and sophistication while highlighting key information and engaging content.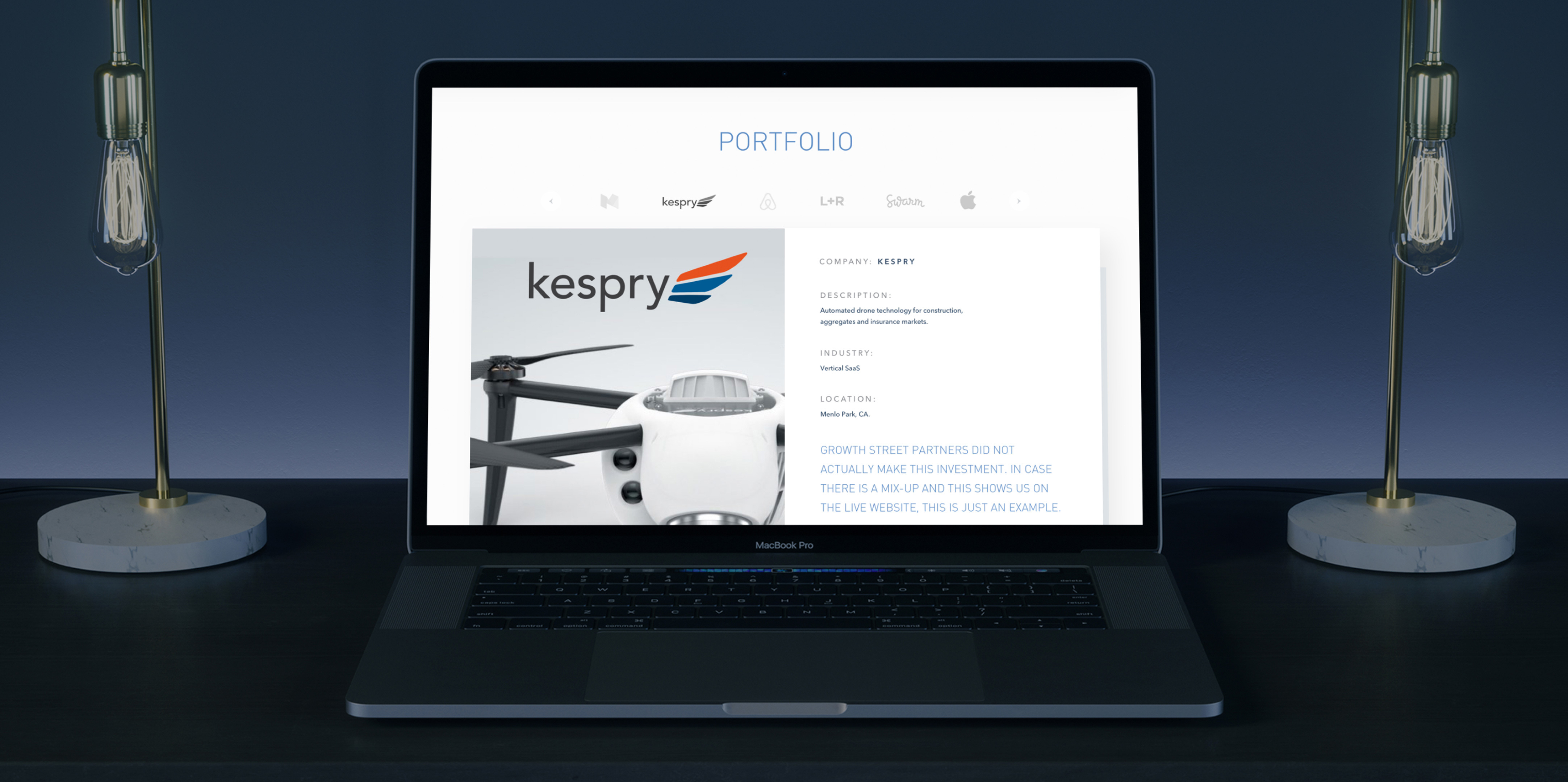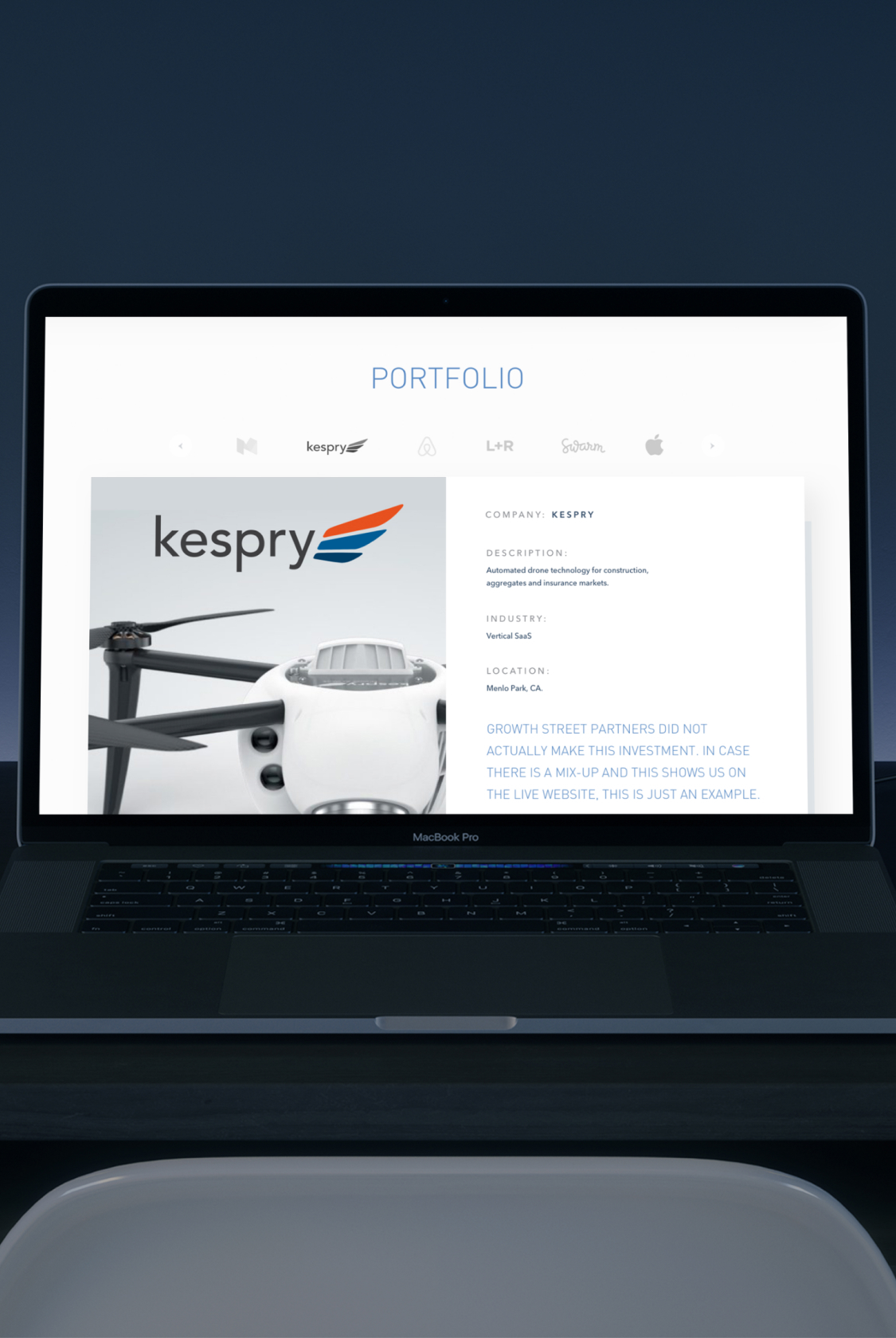 Impact
The collaboration between L+R and Growth Street Partners resulted in a powerful brand identity that resonated with the target audience. The visually striking logo, cohesive branding elements, and user-friendly website fostered credibility, trust, and brand recognition. Growth Street Partners experienced an increase in brand awareness, attracting new investors and clients who were drawn to the company's distinct and impactful brand presence.
The successful brand identity design, branding strategy, and web development solutions provided by L+R empowered Growth Street Partners to stand out in a competitive industry, fueling their growth and establishing them as a trusted and influential player in the financial services sector.

Looking to refresh your brand identity?