ELC Inclusion & Diversity Summit
Declassified
Refined digital experience to diversity summit for multinational provider of prestige beauty products
Client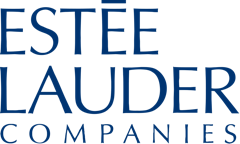 Highlights
Company featured on the 2019 Bloomberg Gender-Equality Index
Launched Inspiring Science Award and Innovating Science Award
Global Diversity Council consisting of 21 members of senior management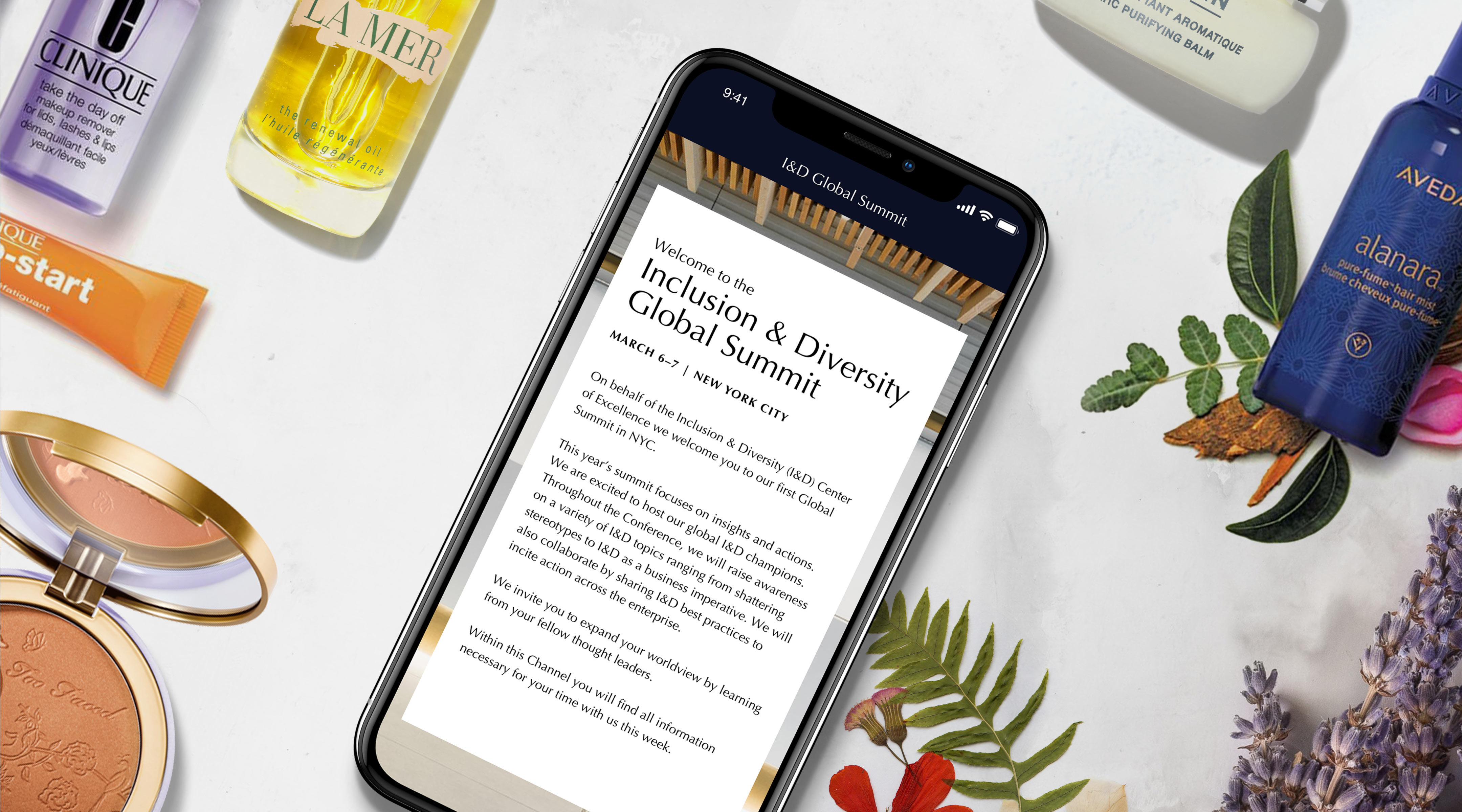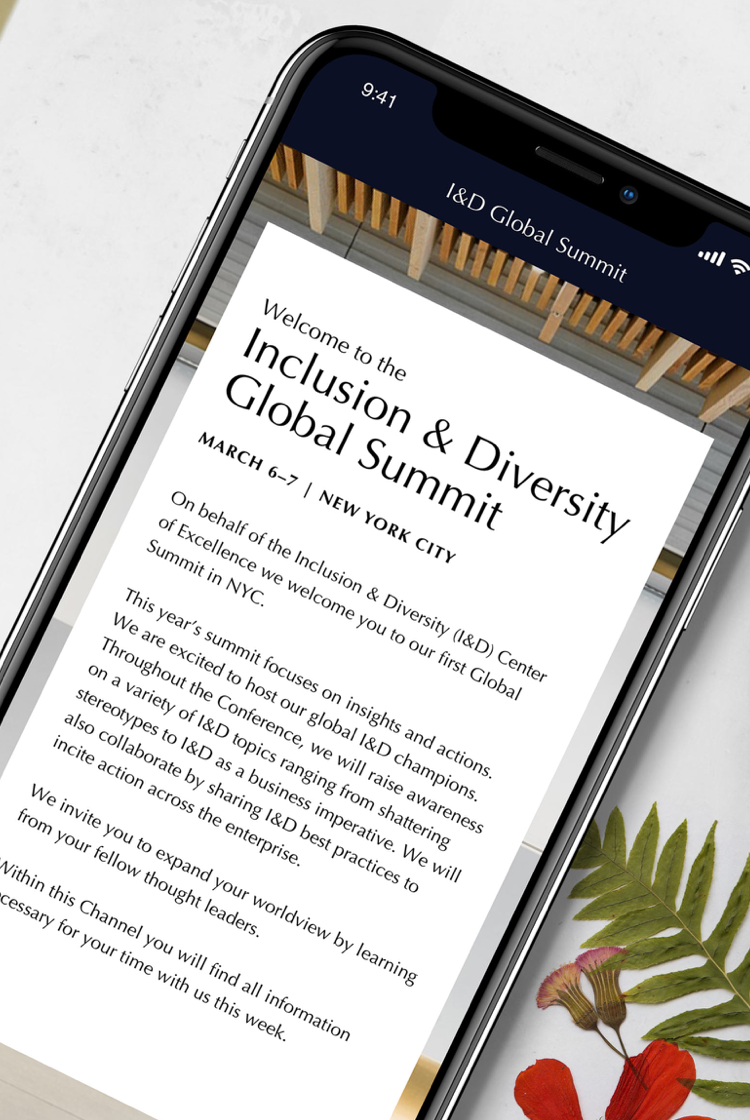 Challenge
Global Communication
Estée Lauder Companies (ELC) has been a well-known manufacturer and marketer of prestigious skincare, make-up, fragrances, and hair care products around the world. L+R joined ELC to create a unique digital experience for industry leaders attending the ELC Inclusion & Diversity Summit.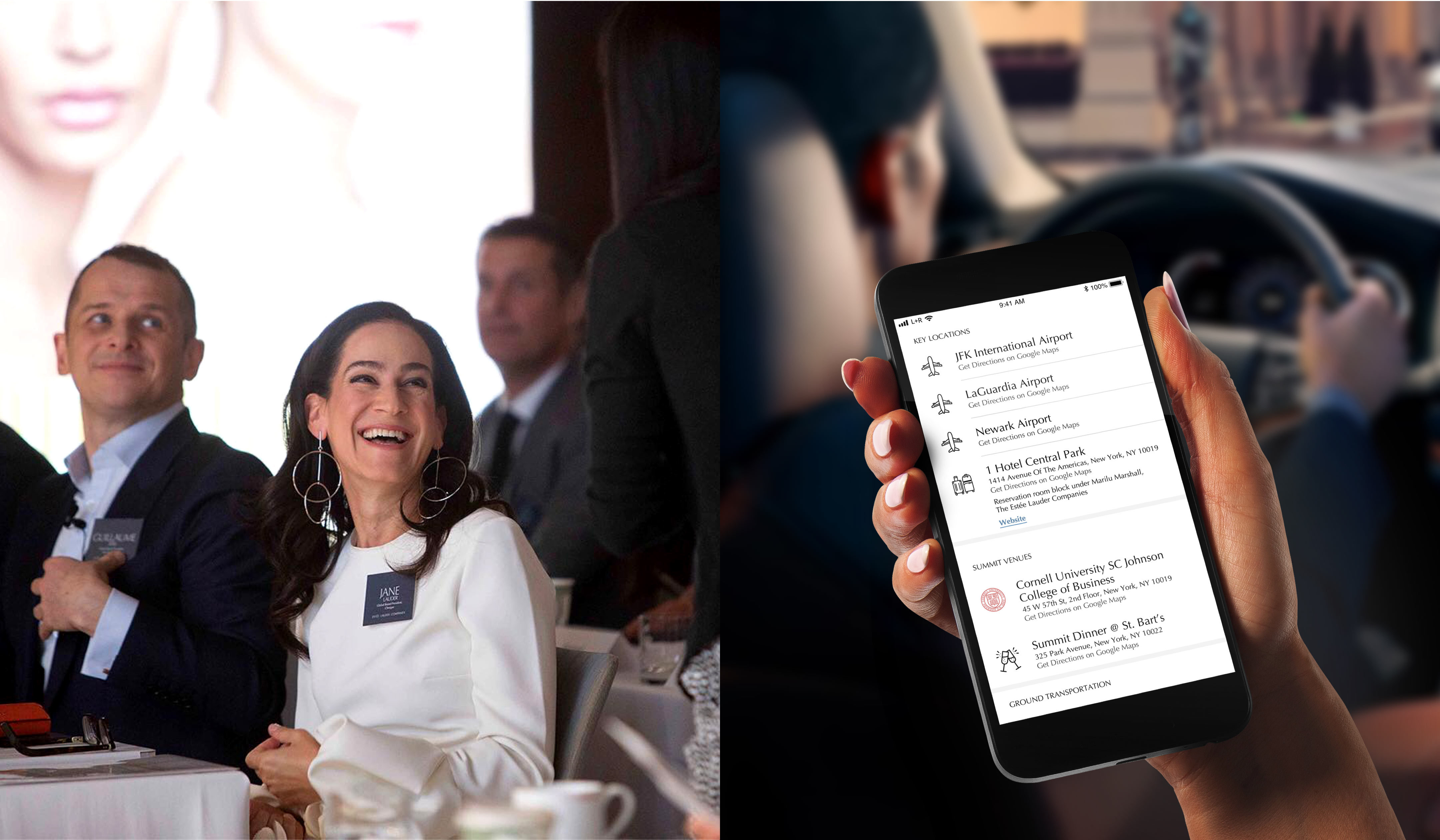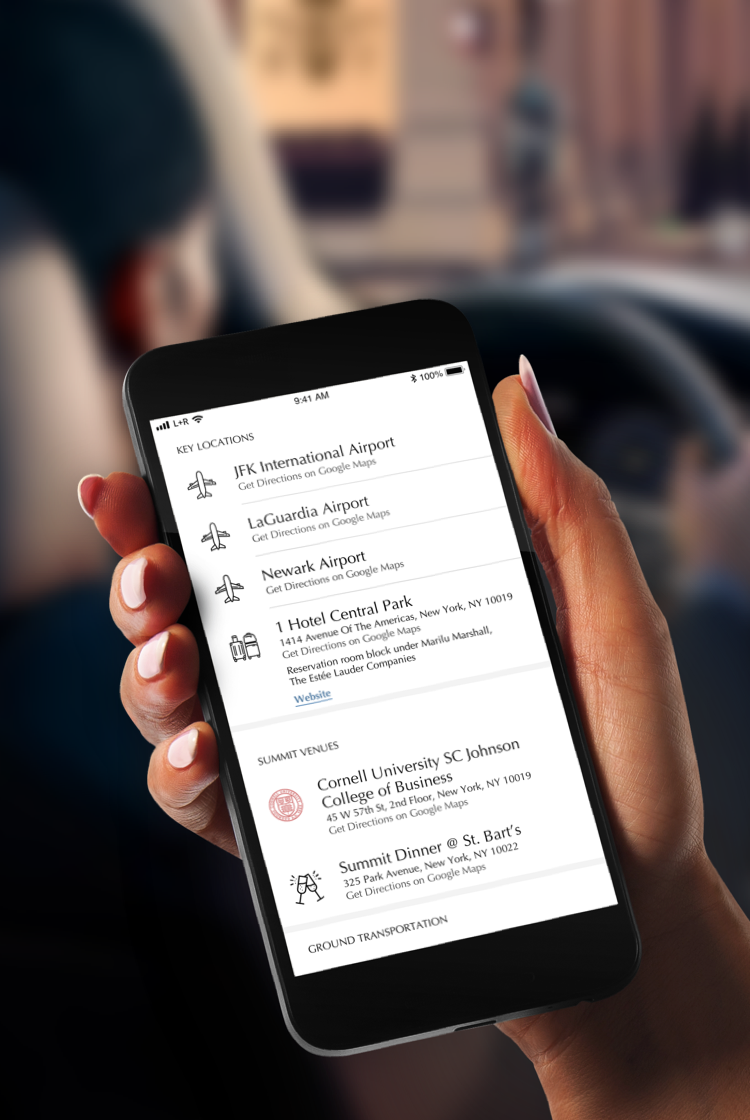 Solution
Technology-Enabled Design
L+R began its efforts by consulting with the ELC Inclusion and Diversity team for their annual global summit. The company designed a platform, the main touchpoint for attendees during the summit. L+R's design provided dynamic and relevant information on the summit's schedule and speakers as well as serving as a two-way communication channel for shared ideas.
"
We always lead with inclusion first in inclusion & diversity, because an inclusive environment is the catalyst to leverage the diversity in our organization.
"
Marilu Marshall, Chief Inclusion & Diversity Officer, The Estée Lauder Companies
Impact
Leading Edge
Launched during ELC's Inclusion Diversity Summit hosted in New York City, this platform served high-level executives from around the world. As a result of its focus on inclusion and diversity, ELC was selected for the 2019 Bloomberg Gender-Equality Index. Only 230 companies were chosen to be part of the GEI, which recognizes leaders in gender reporting in the workplace.