Droplette
Declassified
Luxury digital customer experience for a transformational skincare delivery technology device
Highlights
NASA-backed technology, founded by two inspiring MIT PhDs
Featured on Global Cosmetic Industry, Forbes, The Zoe Report
Named by Popular Science as one of the greatest innovations of 2021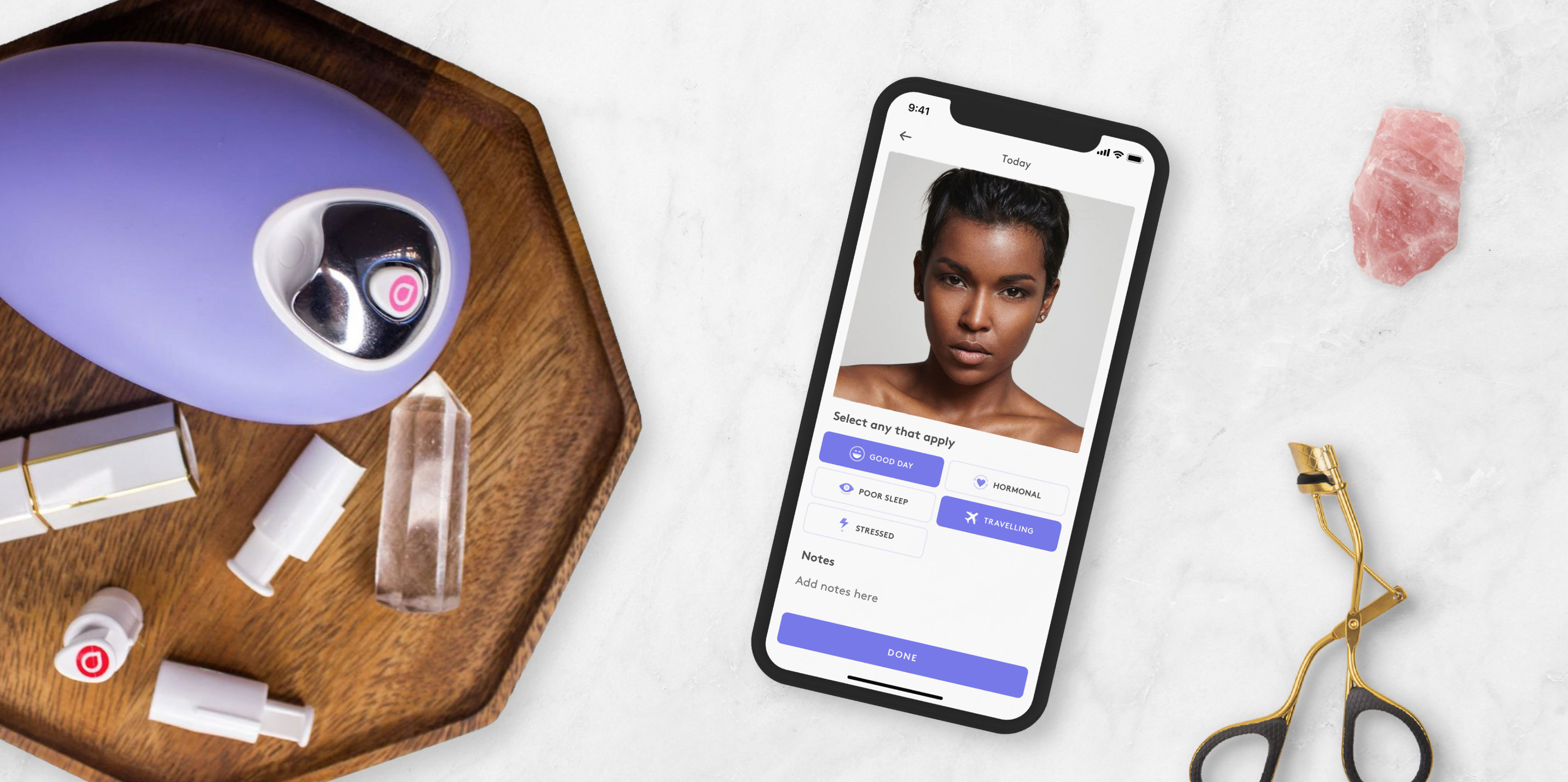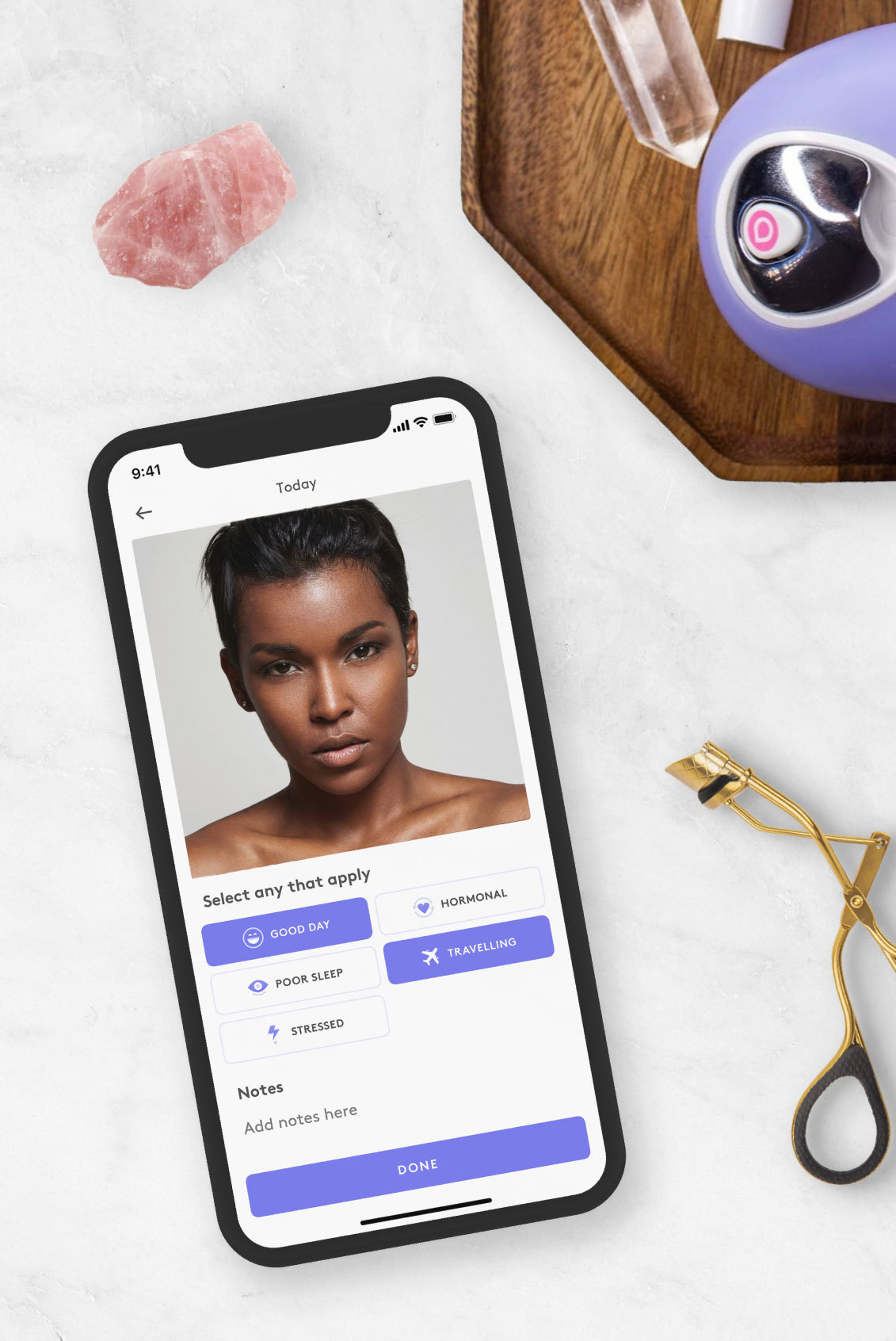 Challenge
Support User Engagement and Back-End Technology
Droplette's patented needle-free technology creates an enhanced mist with tiny droplets that can deliver luxury skincare products deep into the skin, solving a long-standing delivery problem. Droplette engaged L+R to create a brand that conveyed the science behind the technology and a robust backend system to support product purchase and subscriptions.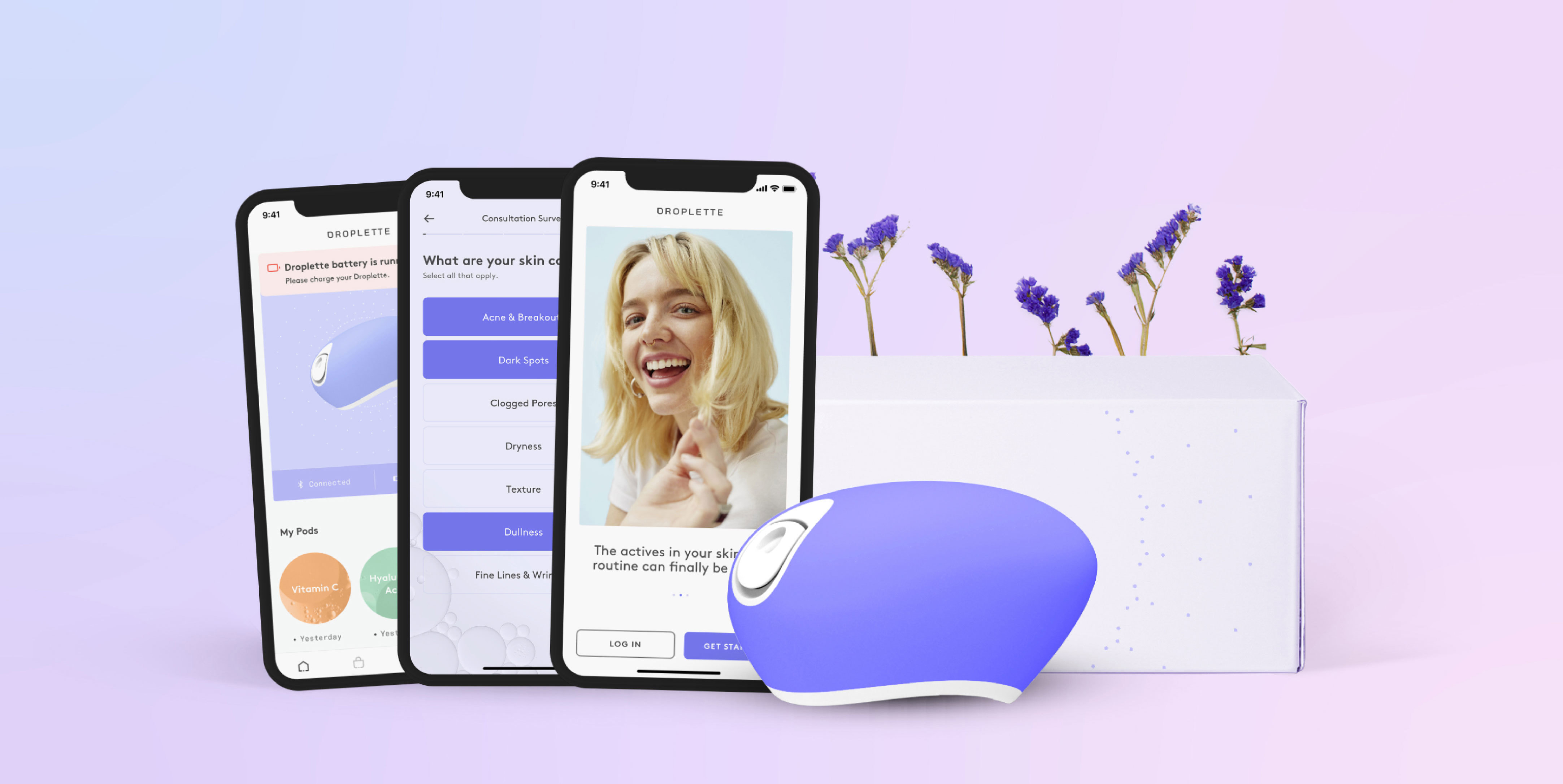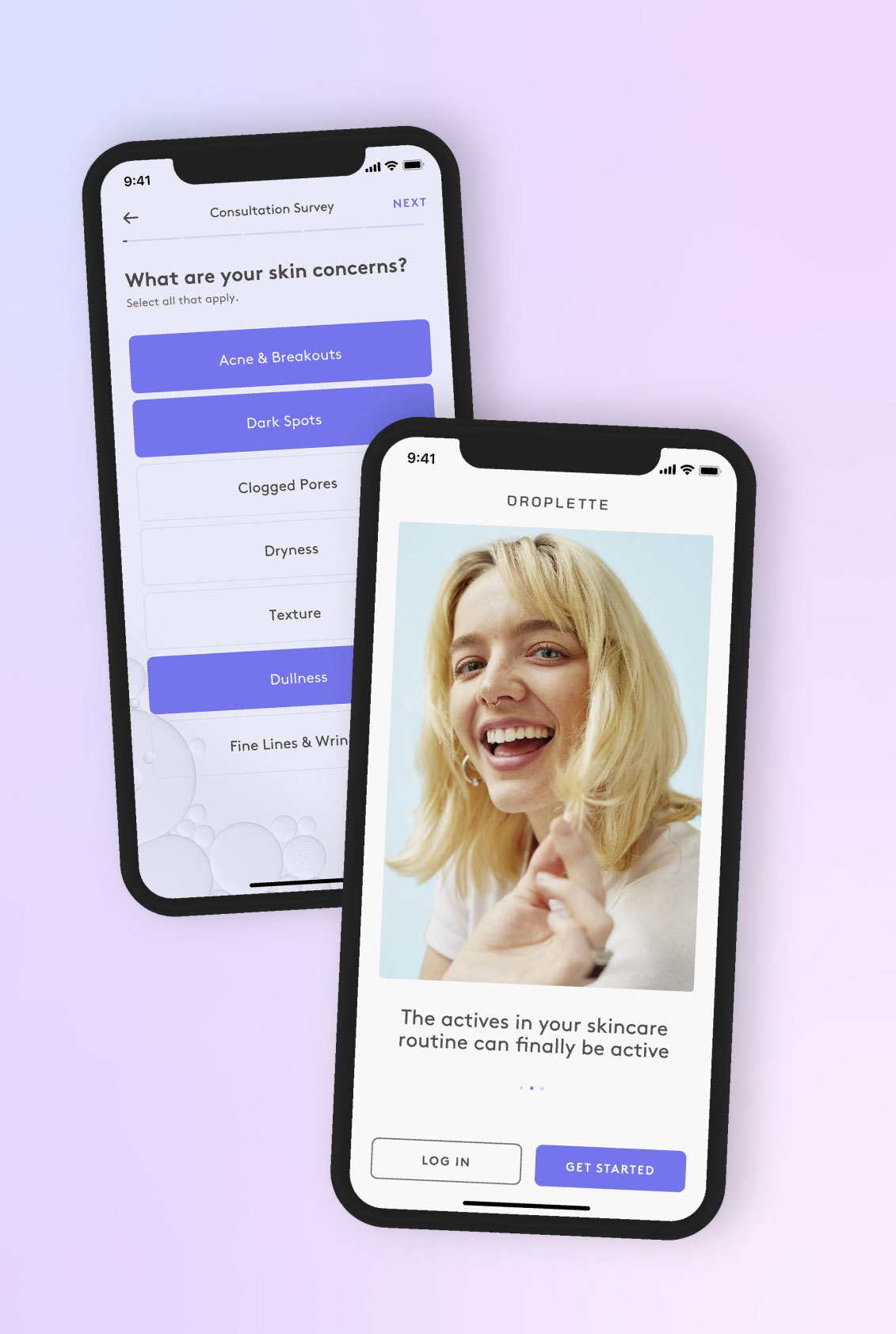 Solution
Technology-Enabled Design
The L+R team worked alongside Droplette's backend and firmware team to navigate around hardware issues, all while simultaneously creating a fun and innovative brand and app that conveyed the client's cutting-edge luxury technology. L+R delivered branding, packaging and website services while designing and building the Droplette iOS app that connects to the device.
"
It's easy to build one solution that works in a laboratory setting, but having it work consistently and at the highest quality required a significant effort from the team. Perfecting that was a huge challenge and we are really proud of that.
"
Madhavi Gavini, Ph.D, Co-founder, Droplette
Impact
Product Recognition and Success
Featured in Forbes, Instyle, The Zoe Report, Global Cosmetics Industry and Huffington Post, the luxury app has revolutionized and personalized skincare. As a result of the campaign, Droplette secured additional investor funding, acquired more customers, and attracted the attention of notable beauty influencers.