COMMUNITYx
Declassified
Designing a community-led platform for world-changing initiatives
Client

Highlights
Platform unifies world-changing events, fundraisers, and boycotts in one place, empowering users to create impactful change.
Seamless user experience, resulting in an increase in user engagement and adoption.
$2 million seed round, showcasing the platform's potential to make a significant impact and attract key investors.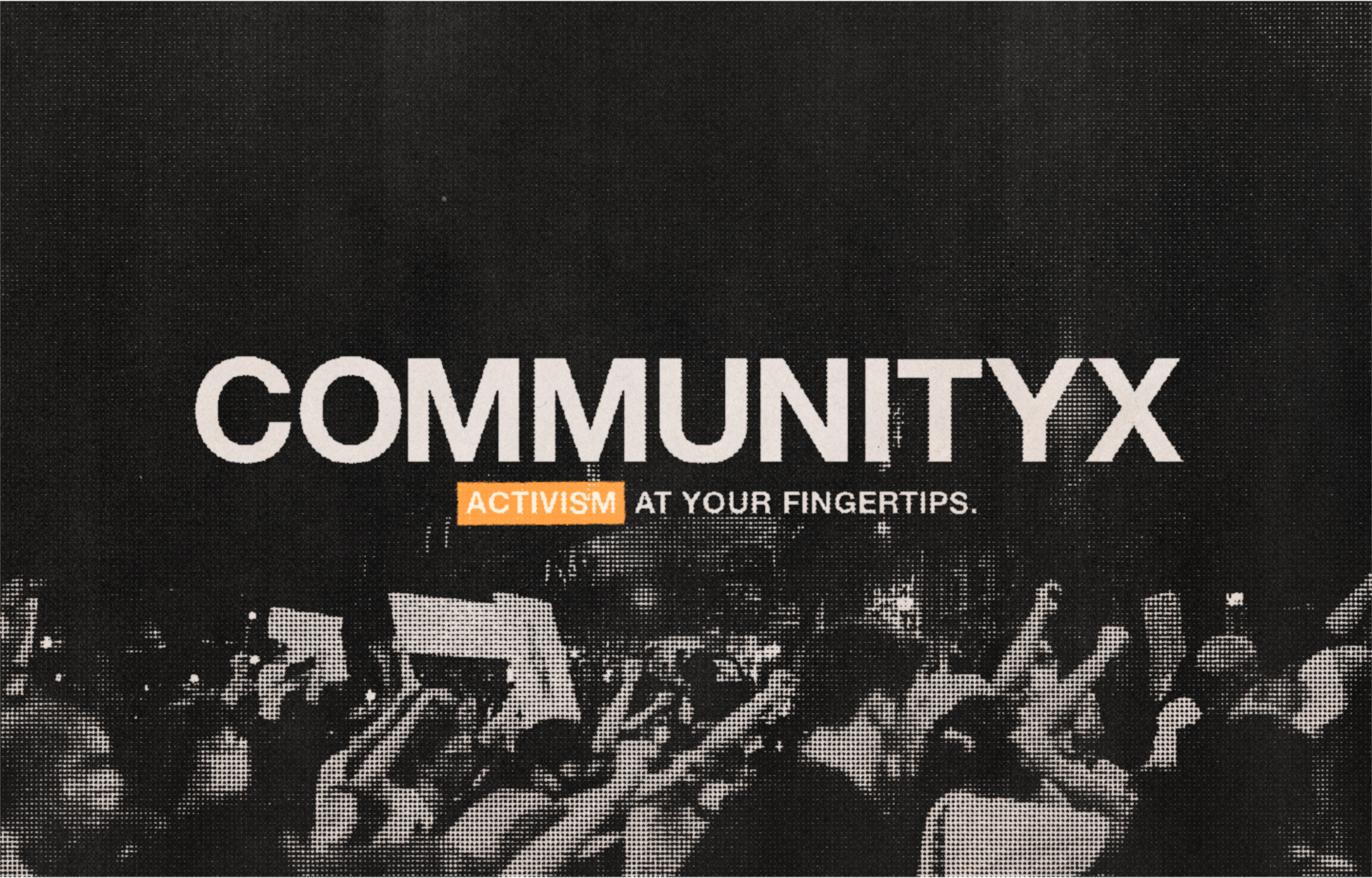 Background
COMMUNITYx is a digital platform founded by two former Google employees, aimed at revolutionizing digital activism. In today's world, users on popular social media platforms face challenges such as censorship, algorithmic discrimination, data privacy concerns, and a lack of dedicated activism tools. With a diverse team of technologists and activists at the helm, COMMUNITYx was created as a hub for digital activism, empowering users to make a difference and drive meaningful change.

L+R was brought on to support on COMMUNITYx's mobile touchpoint. The teams worked closely to create a visually cohesive and user-friendly interface, ensuring seamless navigation and engagement for users.
"
We made deliberate choices to create an intuitive and inclusive experiences, allowing users to effortlessly connect and engage in world-changing initiatives, showcasing the transformative power of purposeful design.
"
Trent Howell, Designer, L+R
Impact
Since its launch, COMMUNITYx has rapidly become the leading app in its category, fueled by its commitment to diversity, inclusivity, and amplifying underrepresented voices. The platform's growth is evident through its successful $2 million seed round led by Fearless Fund, with support from Goodwater Capital, Techstars, and strategic partner Attorney Ben Crump.

Need support on UX for your app?