Candid
Declassified
Increasing transparency with a digital platform for the world's largest source of information about nonprofit organizations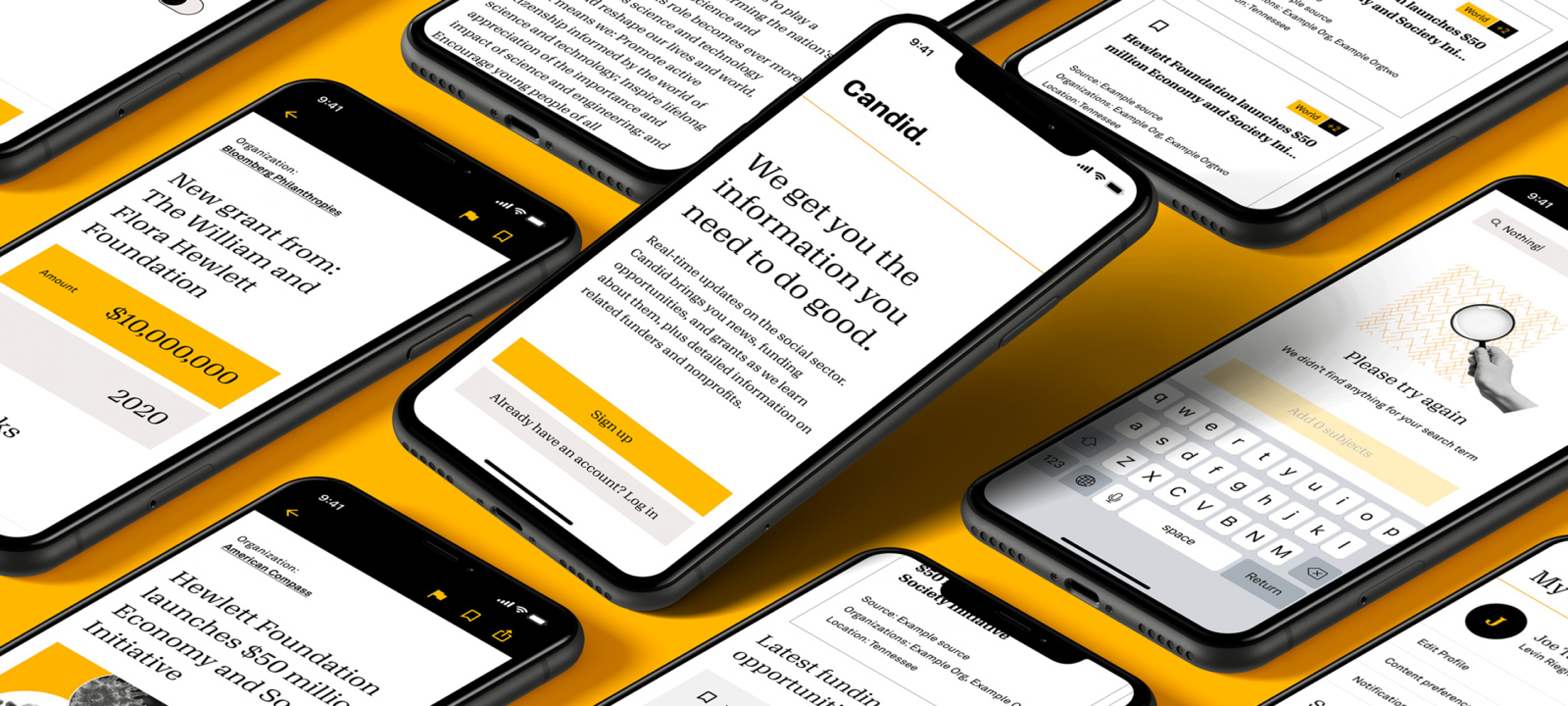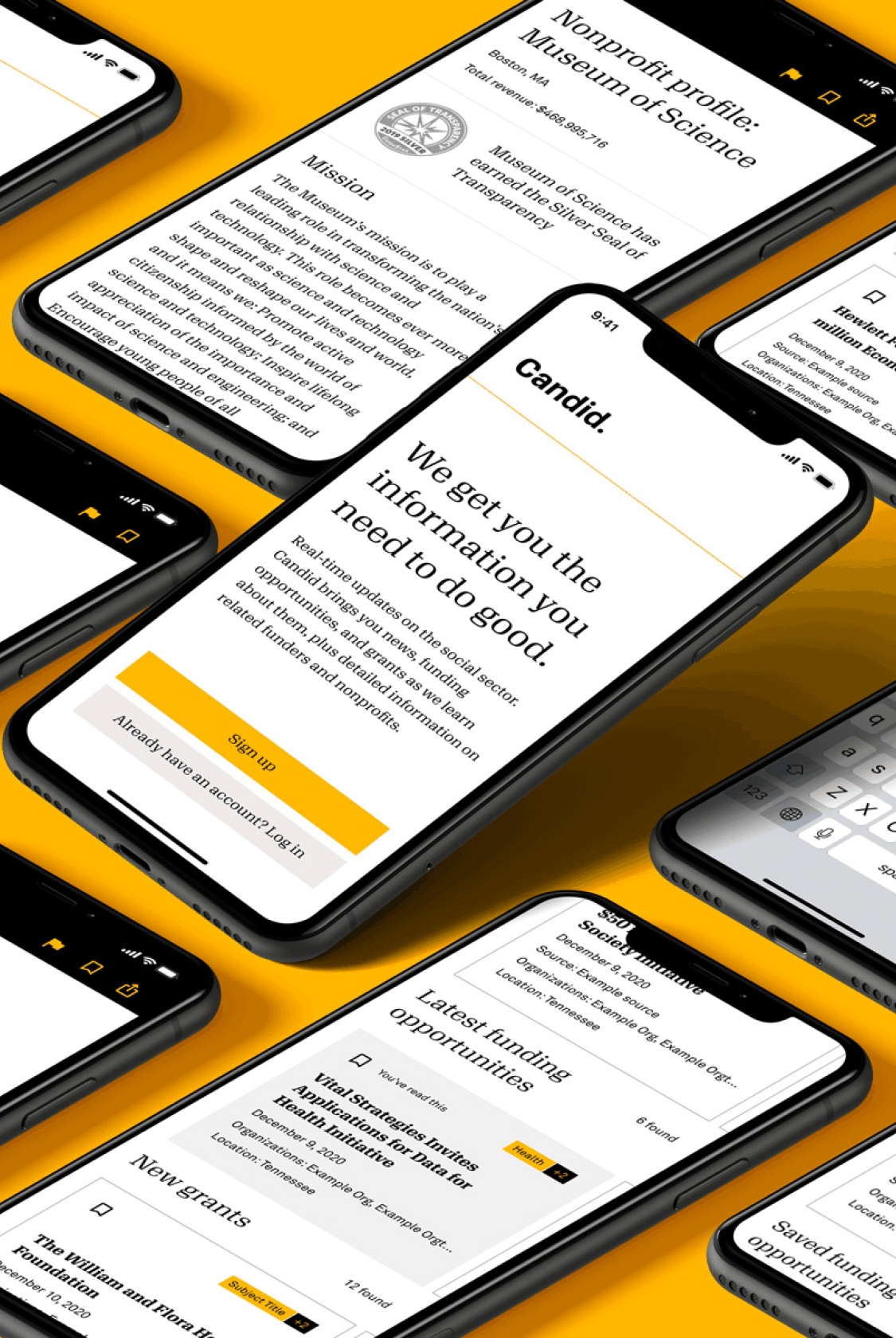 Challenge
Designing a Stellar User Experience
Candid's mission is to "get you the information you need to do good". Through research, collaboration, and training, Candid connects people who want to change the world to the resources they need to do it. Candid turned to L+R to create optimal user experiences for both a public-facing mobile app called Project Real-Time and an internal data management application.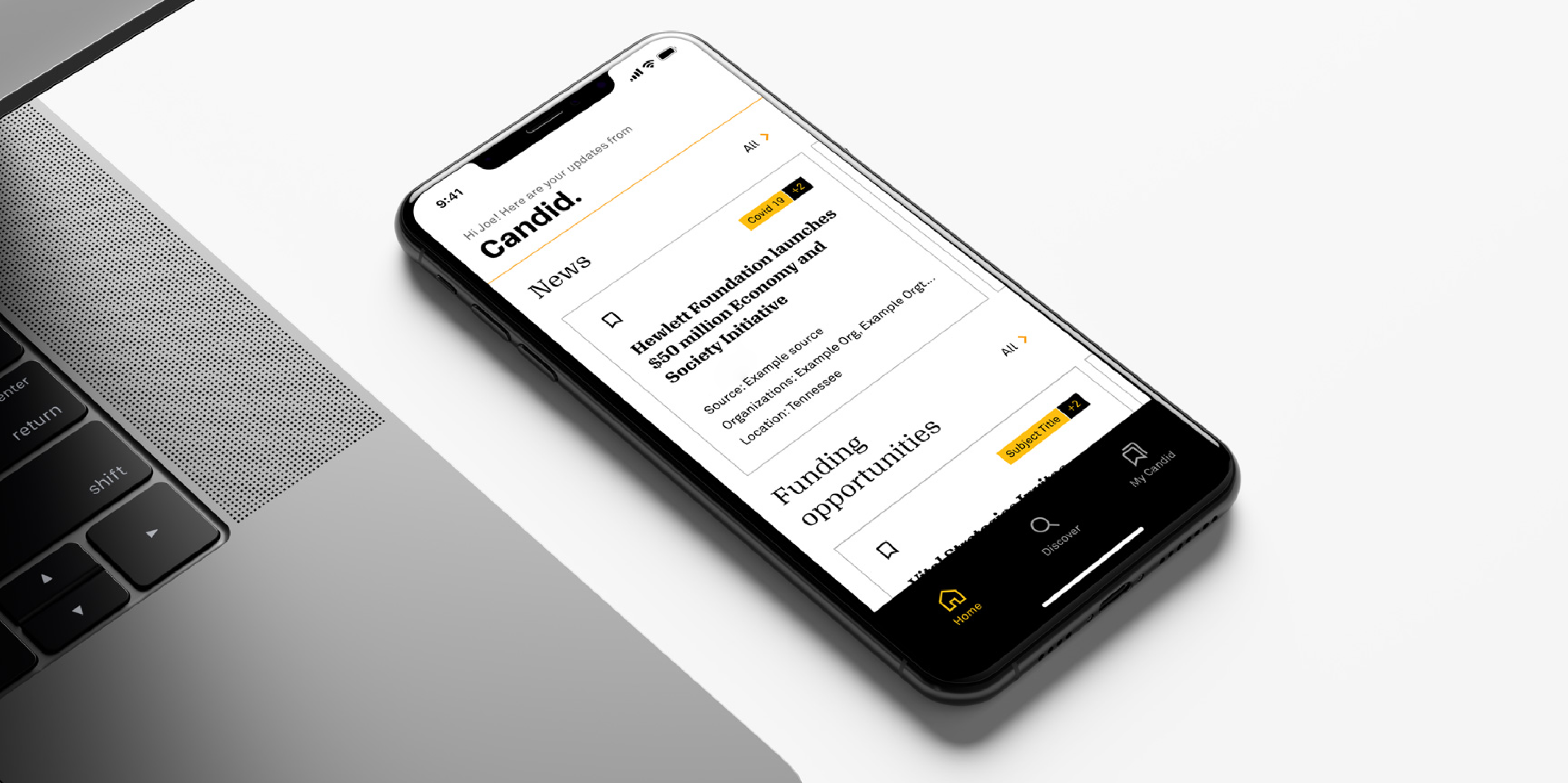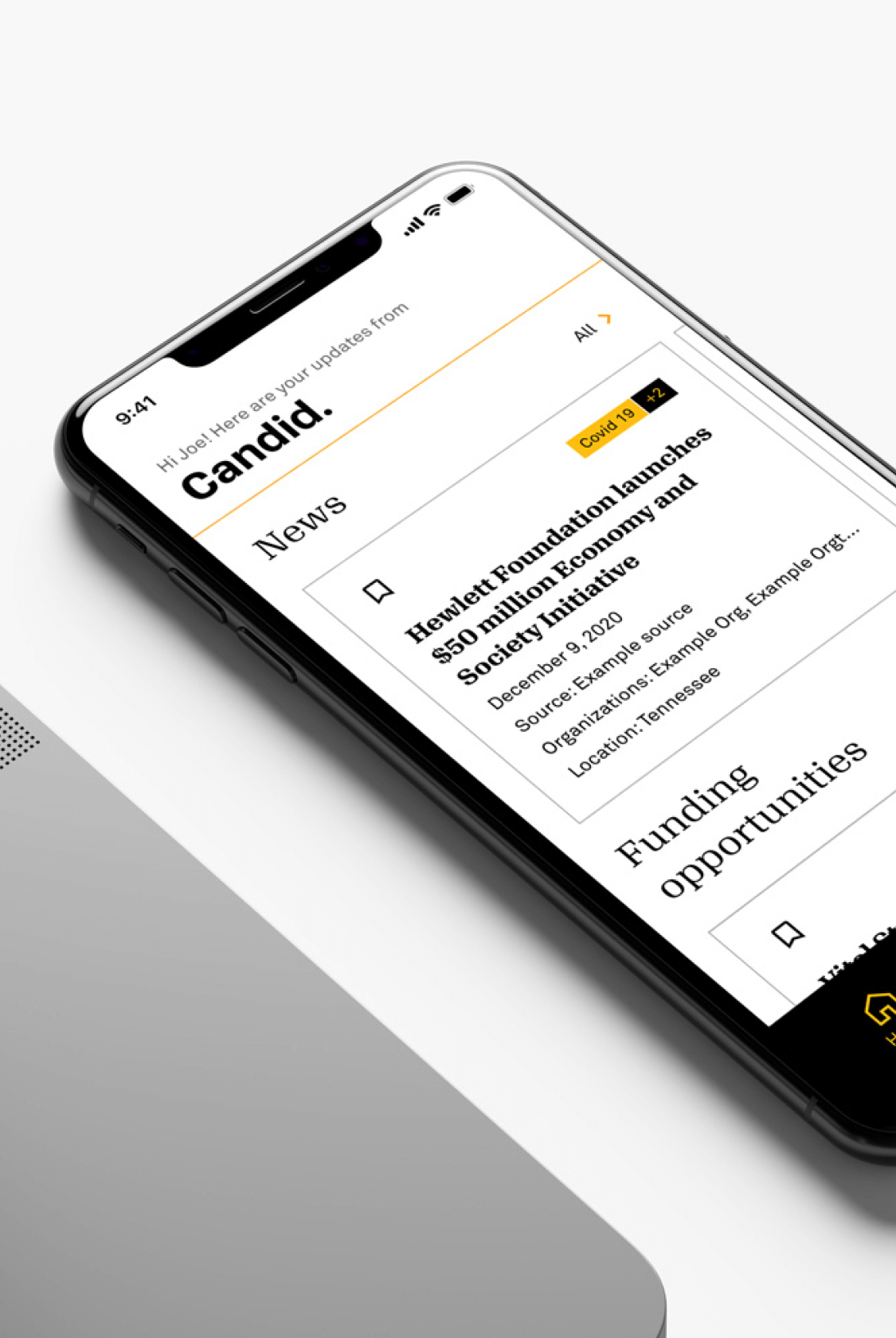 Solution
Technology-Enabled Design
The L+R team created user journey maps for Project Real Time. An in-depth UX strategy document included personas, an attitudinal and behavior analysis, stakeholder interviews, and ethnographic research and data collection. L+R and the Candid team then iterated to develop the Candid.org app.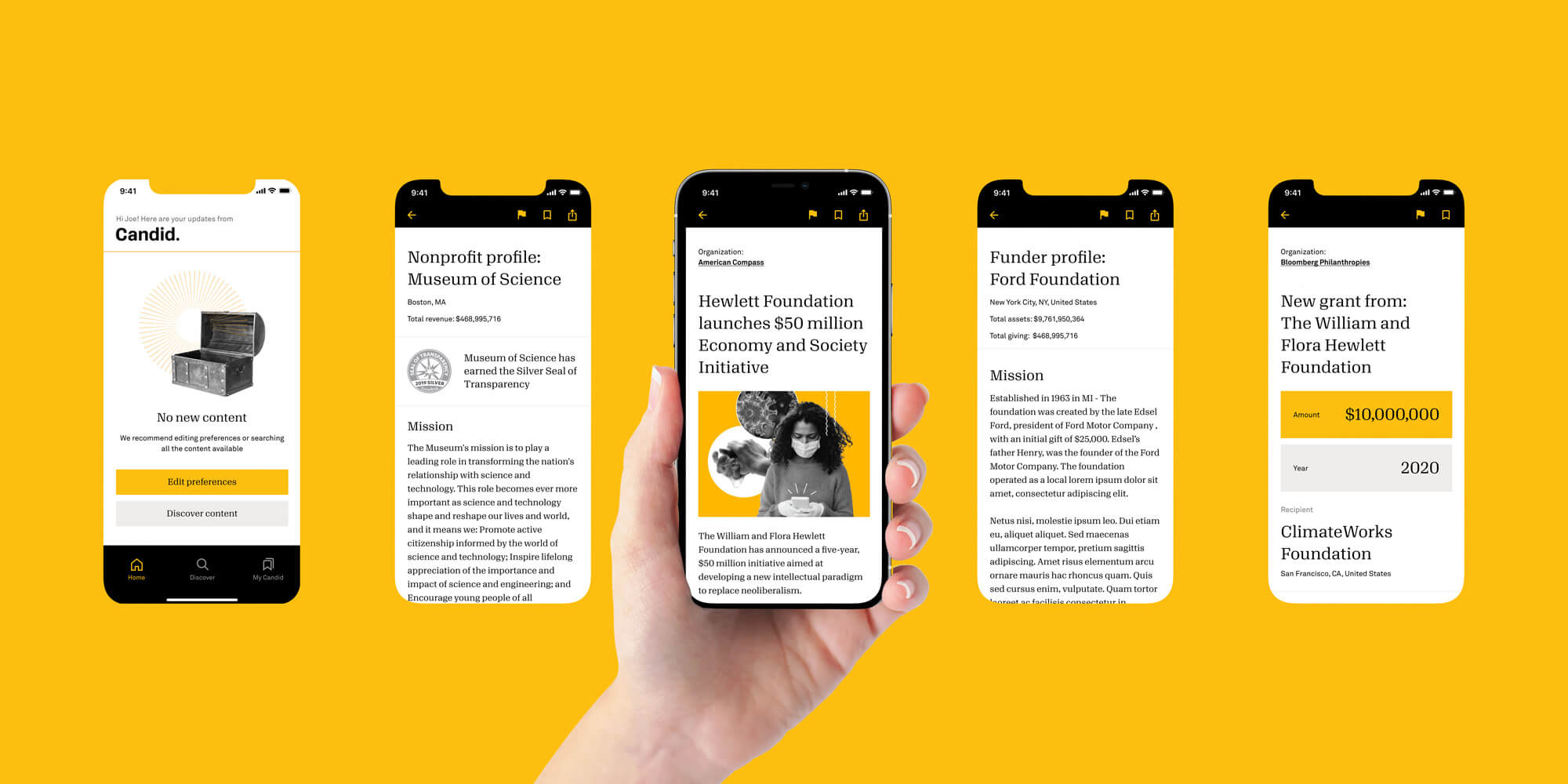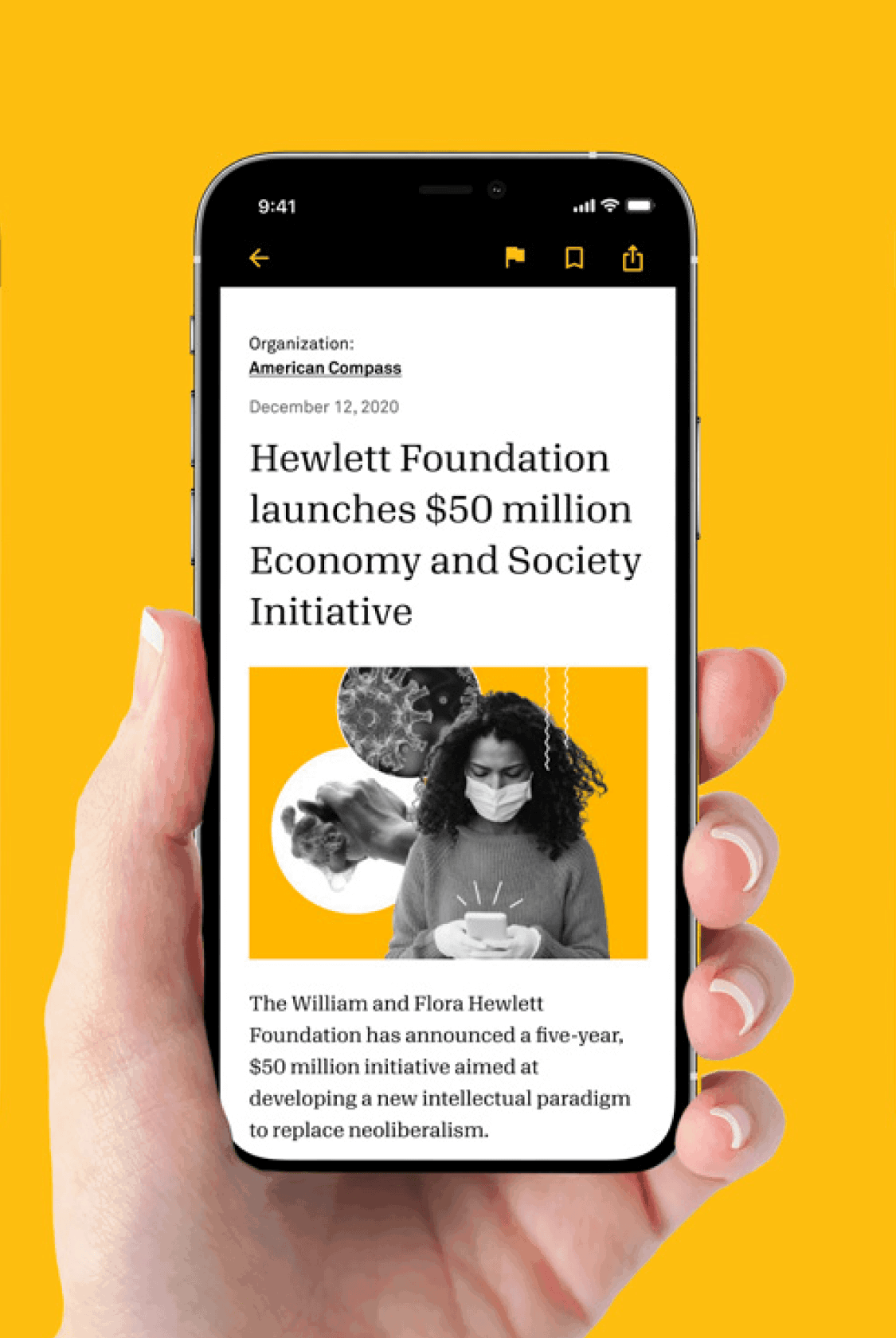 Impact
Real-time Nonprofit Information
The Candid.org app houses the world's largest source of information about nonprofit organizations. Featuring real-time, tailored funding opportunities, charity and philanthropic news articles, grants, and individual nonprofits and foundation organization information. With many features planned in the app's roadmap, Candid is committed to providing access to data and increasing transparency in the social sector.

Learn more about working with L+R