Bond Black
Declassified
Pilot app for the leader in fine writing with robot process automation to showcase a digital luxury experience
Client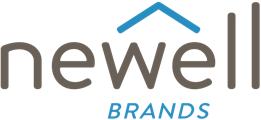 Highlights
Over 10,000 notes sent in the first year
Featured in New York Times, Architectural Digest, Luxury Daily
GDUSA Award Winner - Best Mobile App in Messaging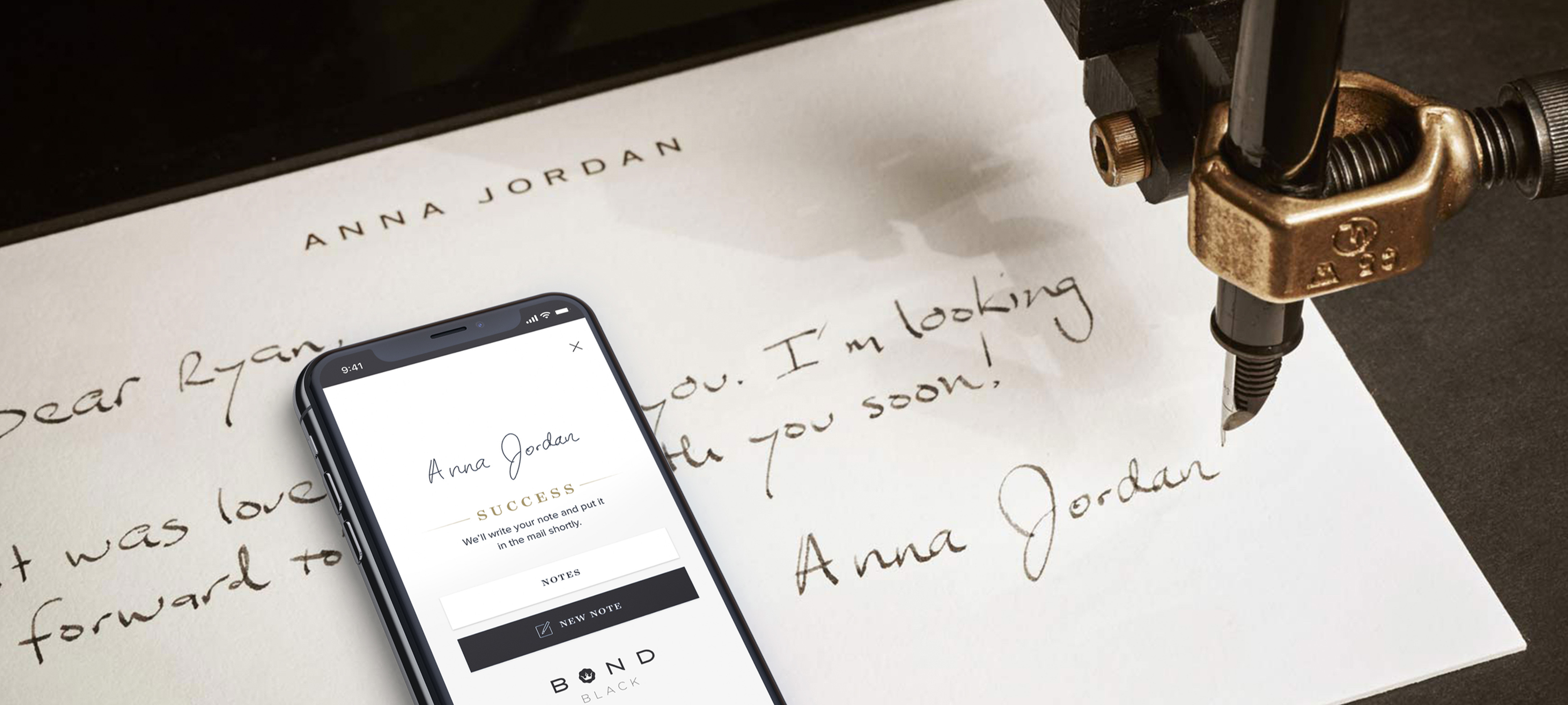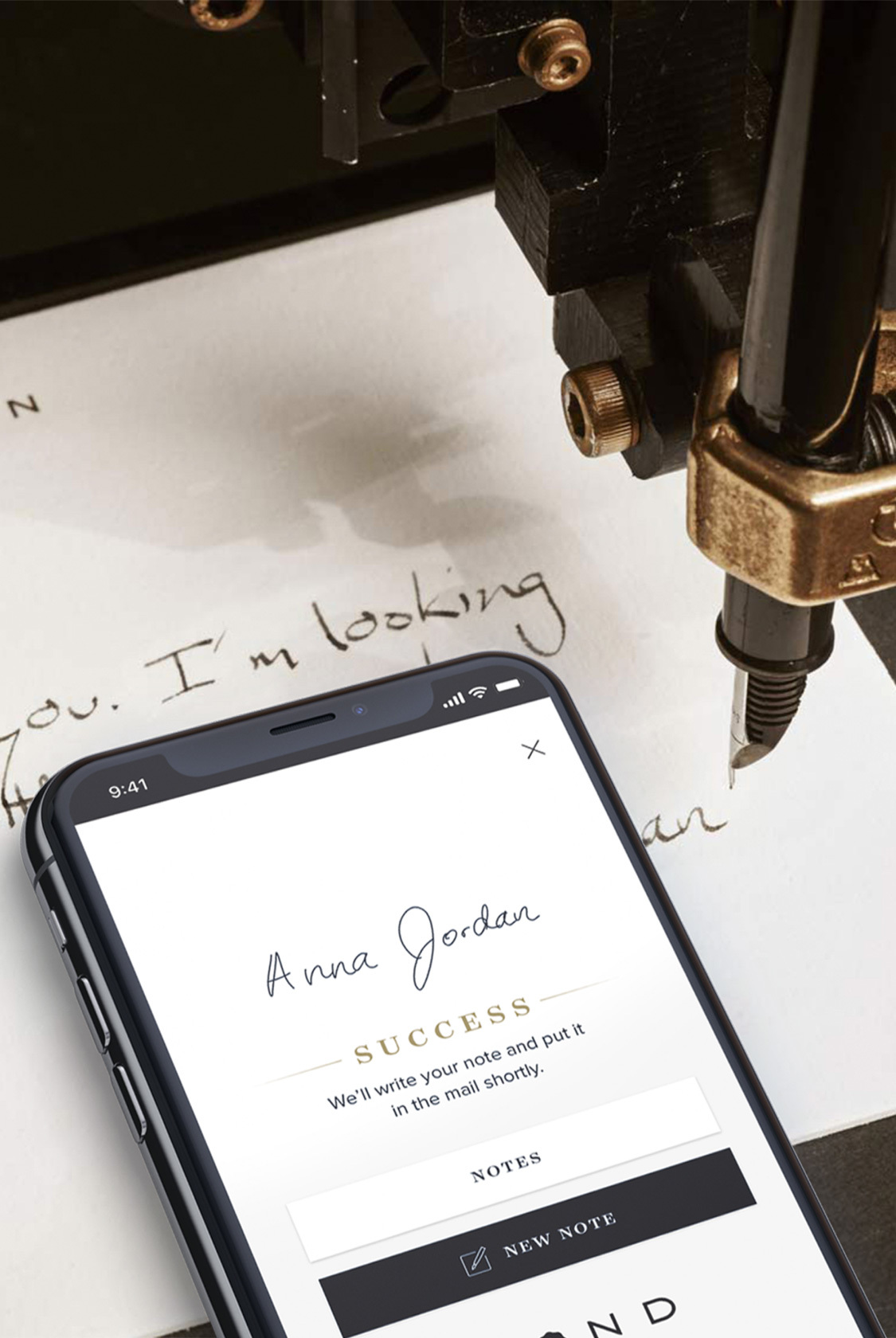 Challenge
The Future for Writing
Newell Brands, a leader in writing products acquired Bond.co, an engineering company developing writing robots, wanted to push the envelope, so to speak, into the future. Aware that technology was quickly making the handwritten note obsolete, the company engaged L+R to rediscover this timeless communication mode in a digital world.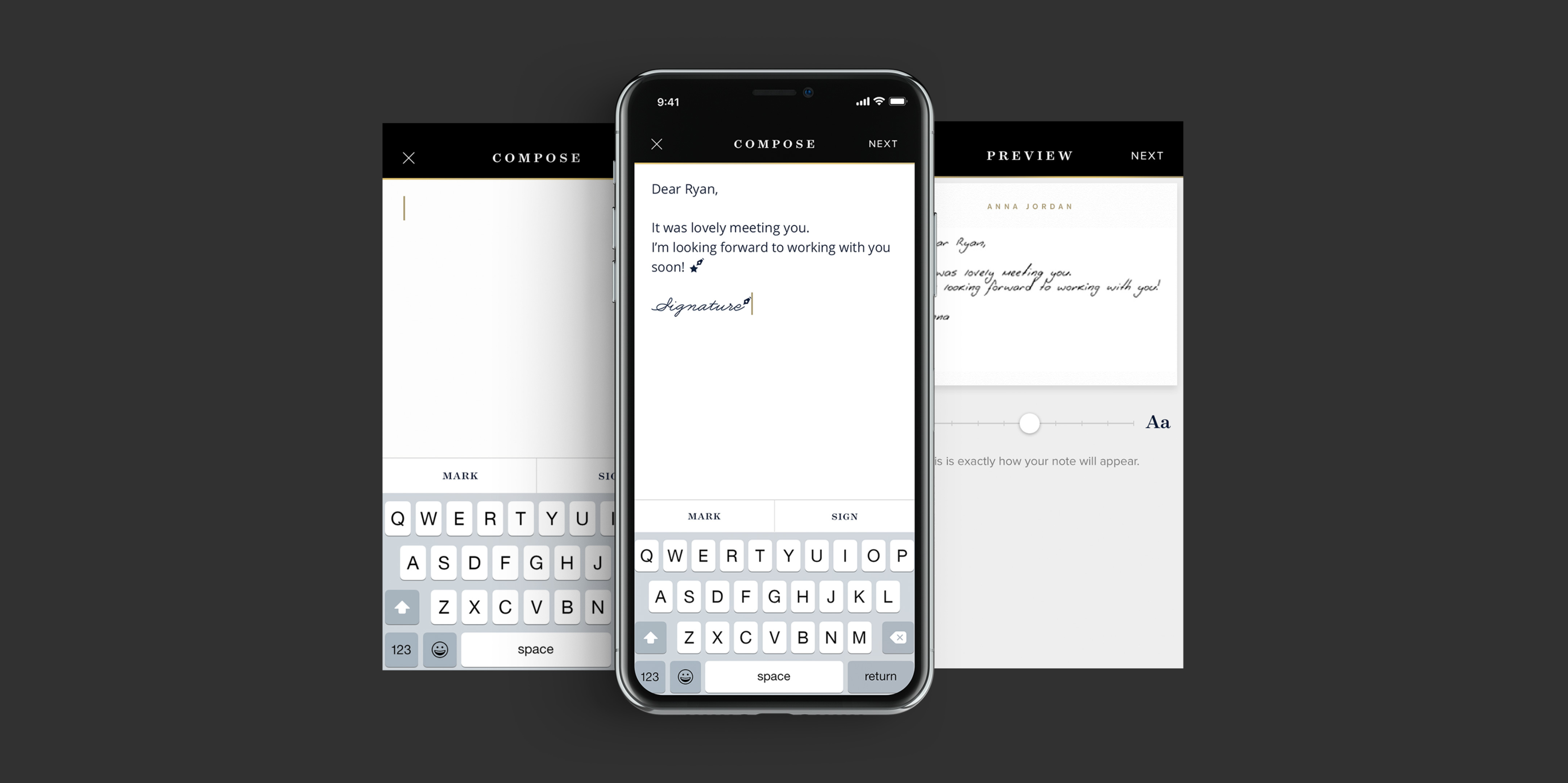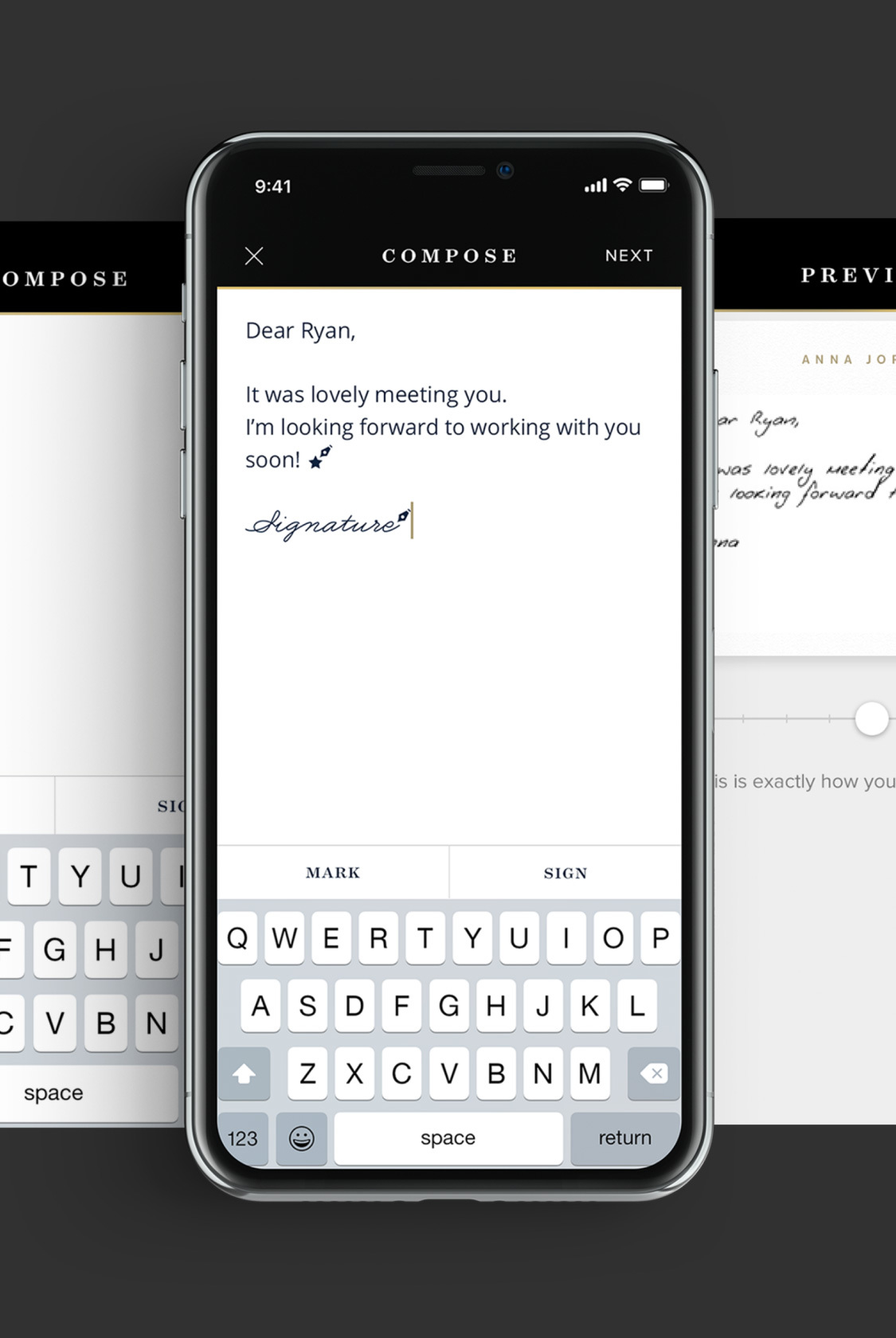 Solution
Technology-Enabled Design
L+R worked with Bond.co and its proprietary robotics and handwriting analysis technology. The team collaborated with Parker Pens and Waterford, both within Newell Brands' portfolio, as well as strategic partner Crane & Co to build a pilot app designed to digitize the handwriting style of individuals to enable personal note writing capabilities and postage.
"
You're giving someone something that took time and is work — not the same amount of work as mailing a letter you wrote yourself, but more than a text message that says, 'Thanks for the meeting.' It's thoughtful, and it is my sentiments
"
New York Times
Impact
Beautiful Notes Made Easy
L+R launched the Bond Black app to a preselected group of 250 customers. Within two months, the client began selling the successful product to a waiting list of more than 10,000 prospects. Positioned as a member-only product, the Bond Black app offers a white-glove service and continually generate a visionary, customized communication platform for its customers.