Ad Council Advocate
Classified
Harnessing the power of today's emerging technologies to change the way society gives.
Client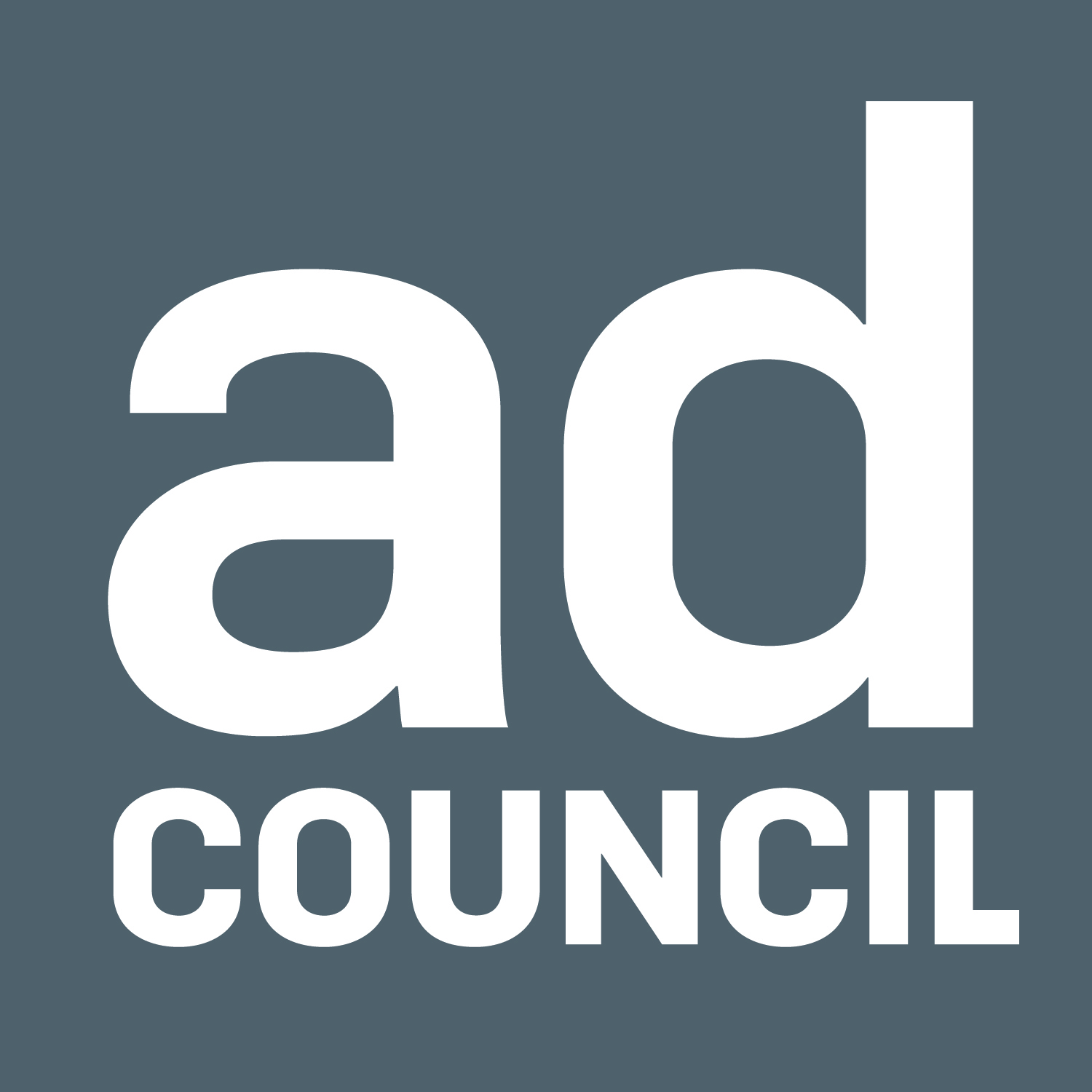 Highlights
Received W3 & GDUSA Awards for User Experience
Alex Levin honored as an Ad Council "Champion for Good"
L+R joins the Ad Council's UX Advisory Committee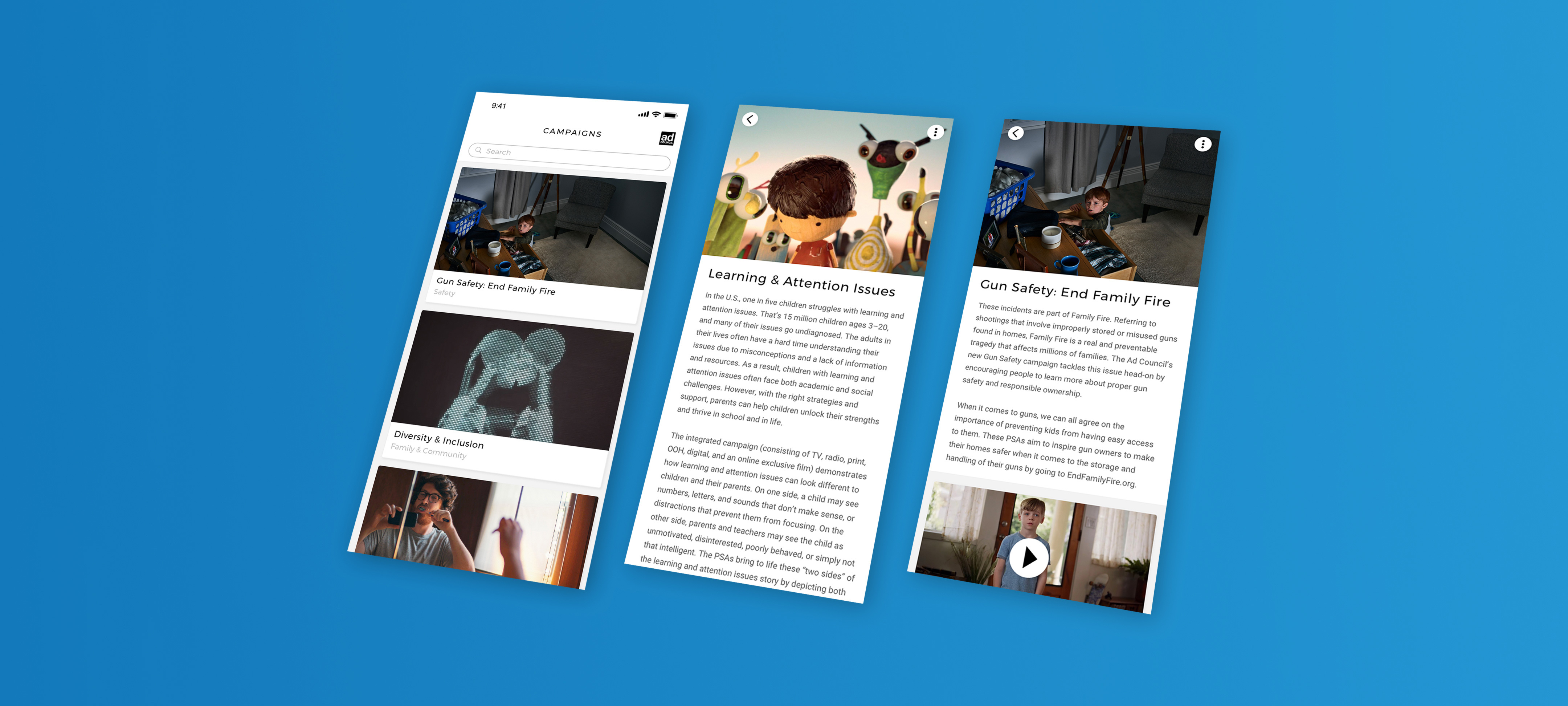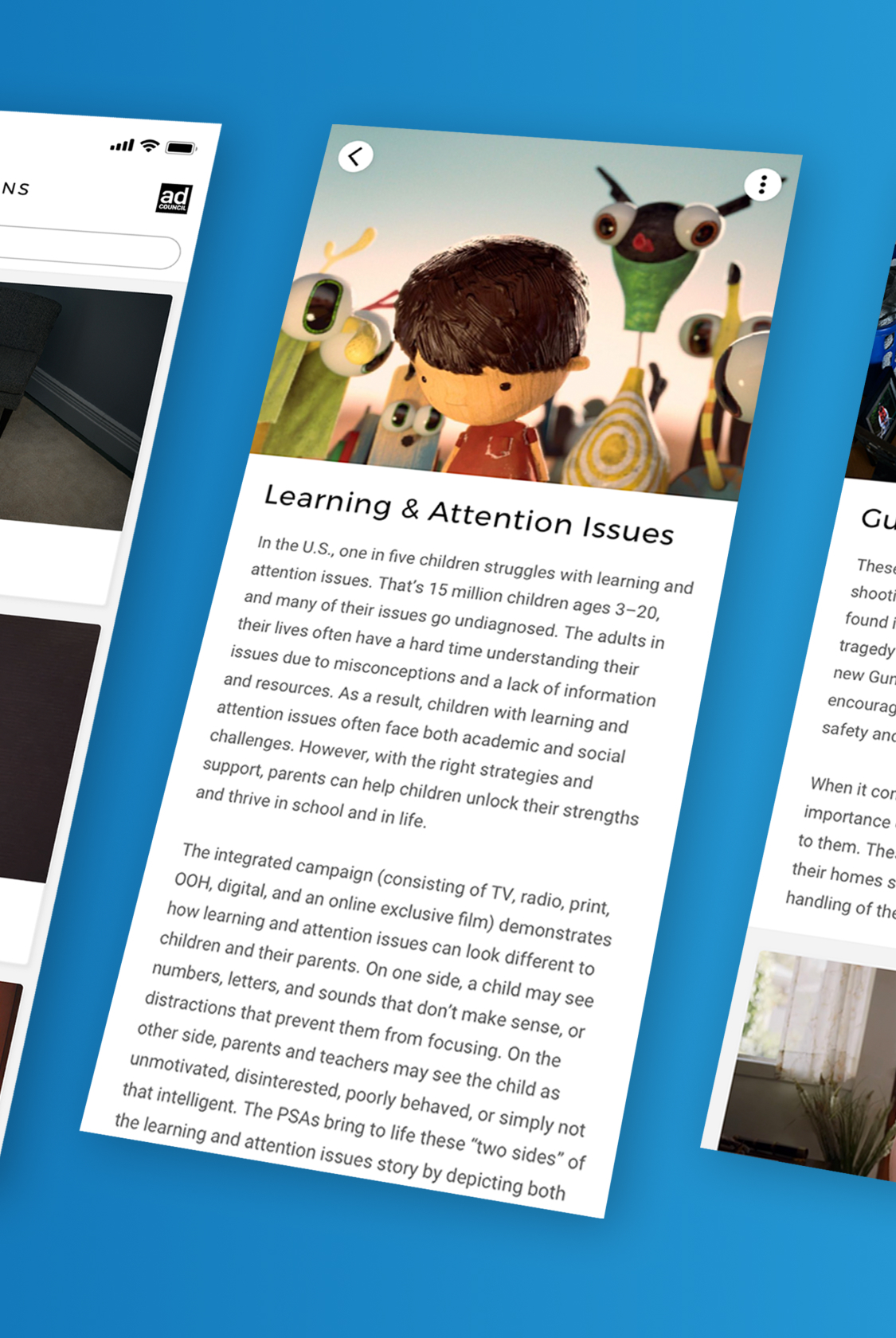 Enter Ad Council
Founded in 1941, the Ad Council established its outstanding reputation of leveraging emerging technology for social good. Then, print media served as a vessel for positioning meaningful messaging that raised awareness and funds for causes in need of support. Now, the Ad Council is uniquely positioned to repeat history, harnessing the power of today's emerging technologies in digital and social media to change the way society gives.

Enter L+R
How does a decades old organization with a history of impactful, yet disparate campaigns create its own space and identity as the source for social good? How do users become advocates?
Tasked with answering these questions, L+R set to work on developing a mobile native application that could house all of the Ad Council's historic campaigns. In line with L+R's pledge for responsible innovation and its commitment to empowerment, our team devised a technology that: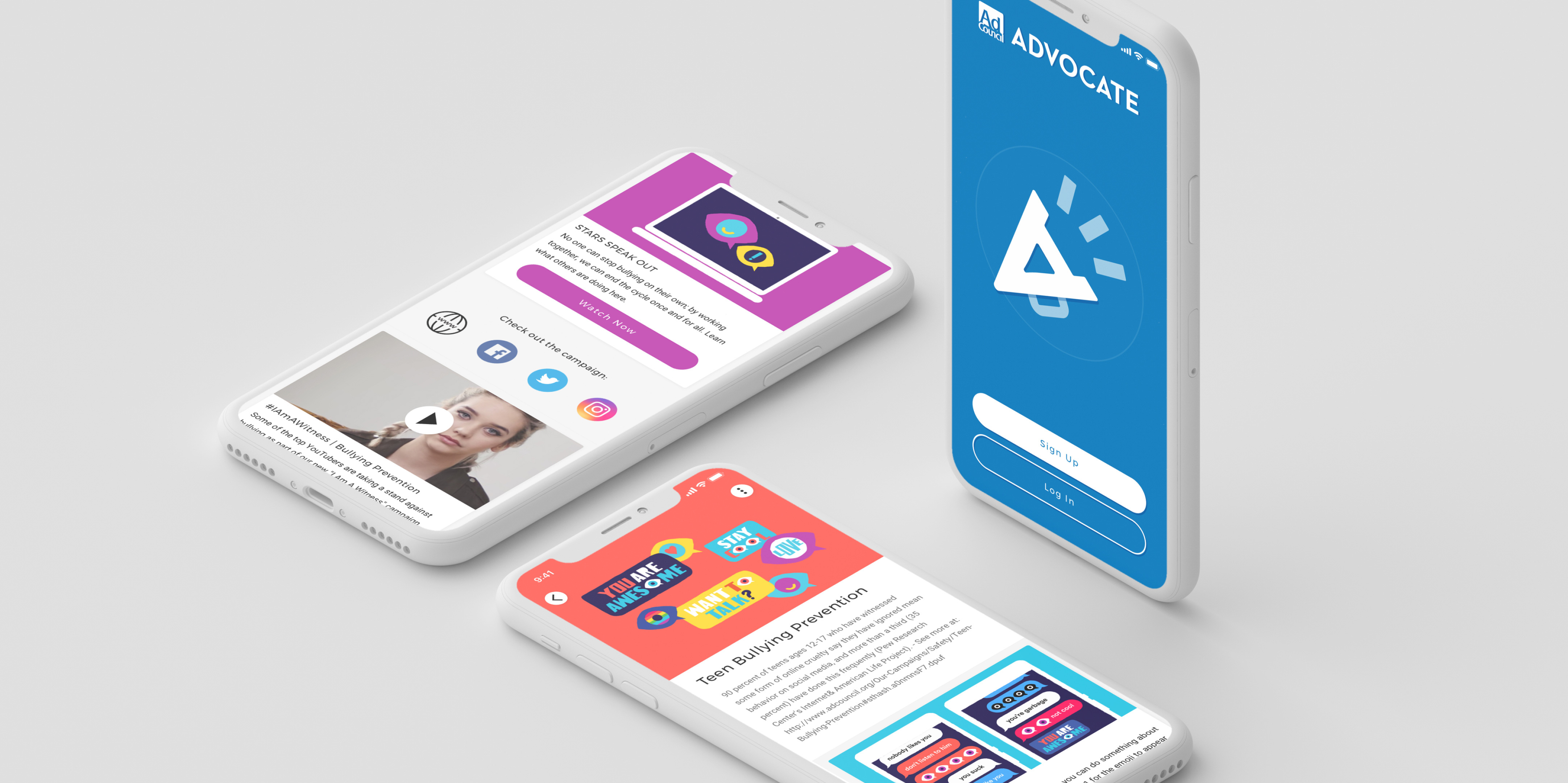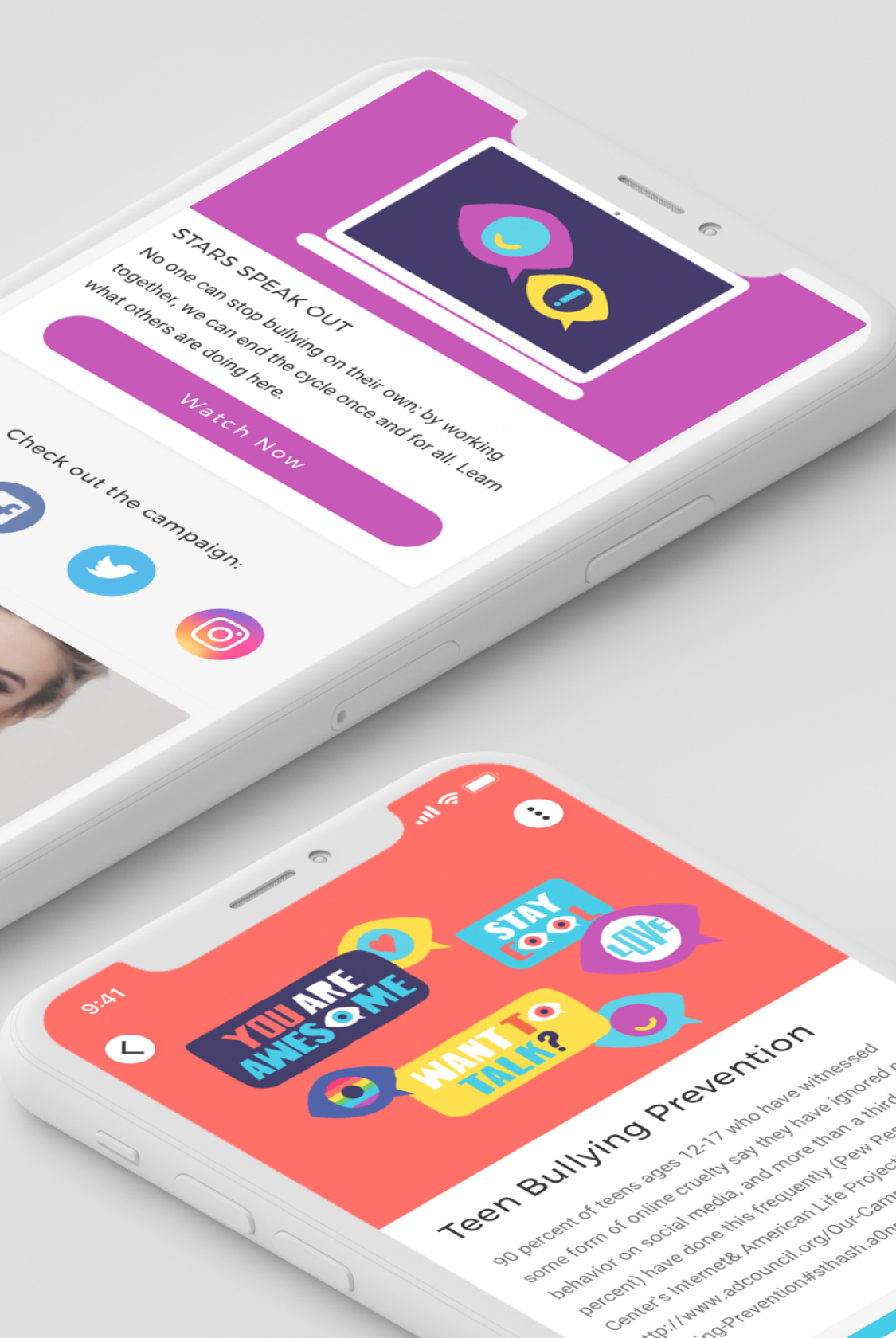 The Insight
An authentic, core relationship between the seemingly unknown.

More than 70 years and hundreds of campaigns since their inception, the Ad Council is responsible for some of the most prominent initiatives in social advocacy—including world-renowned movements such as Forest Fire Prevention and Love Has No Labels.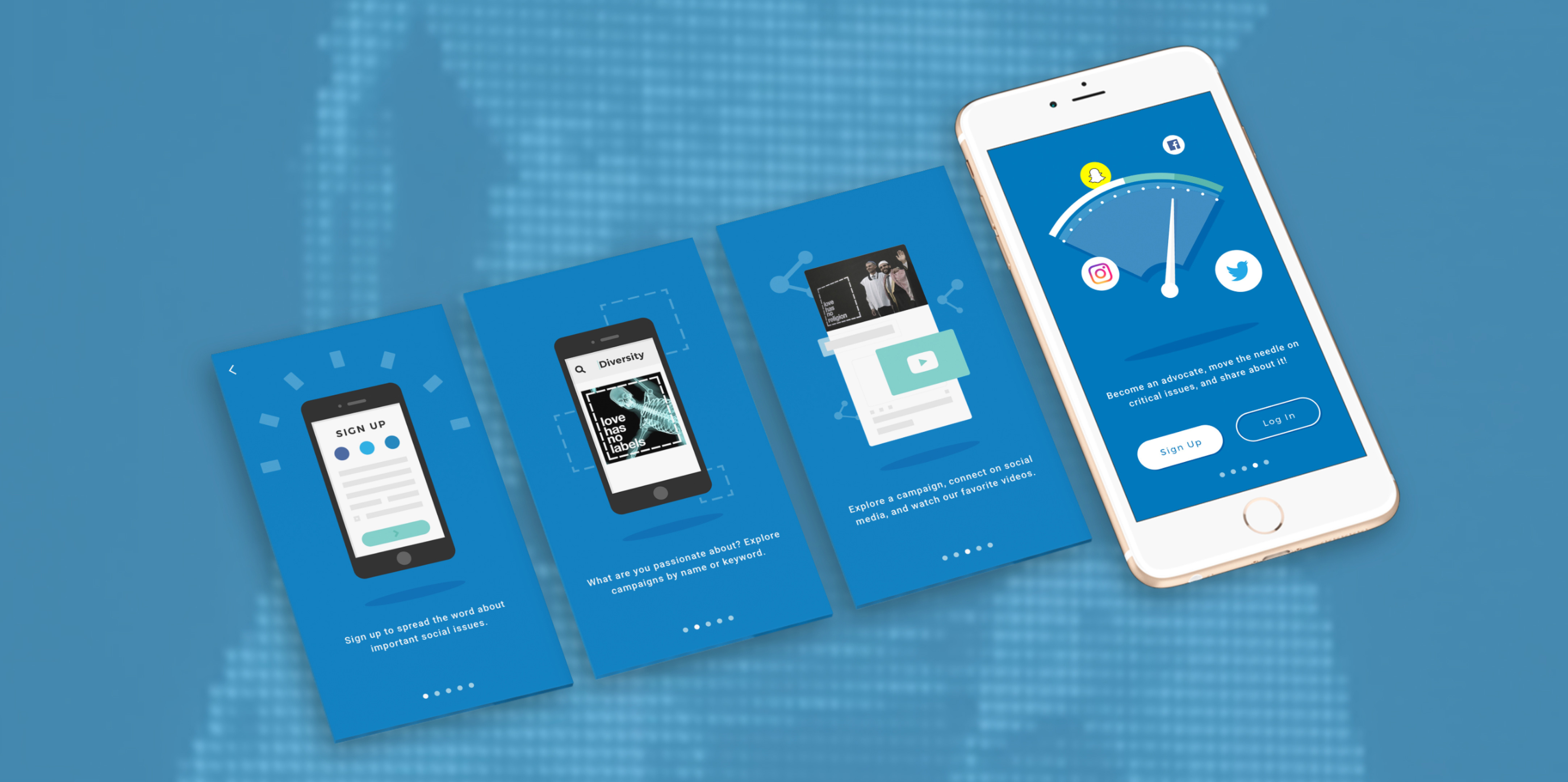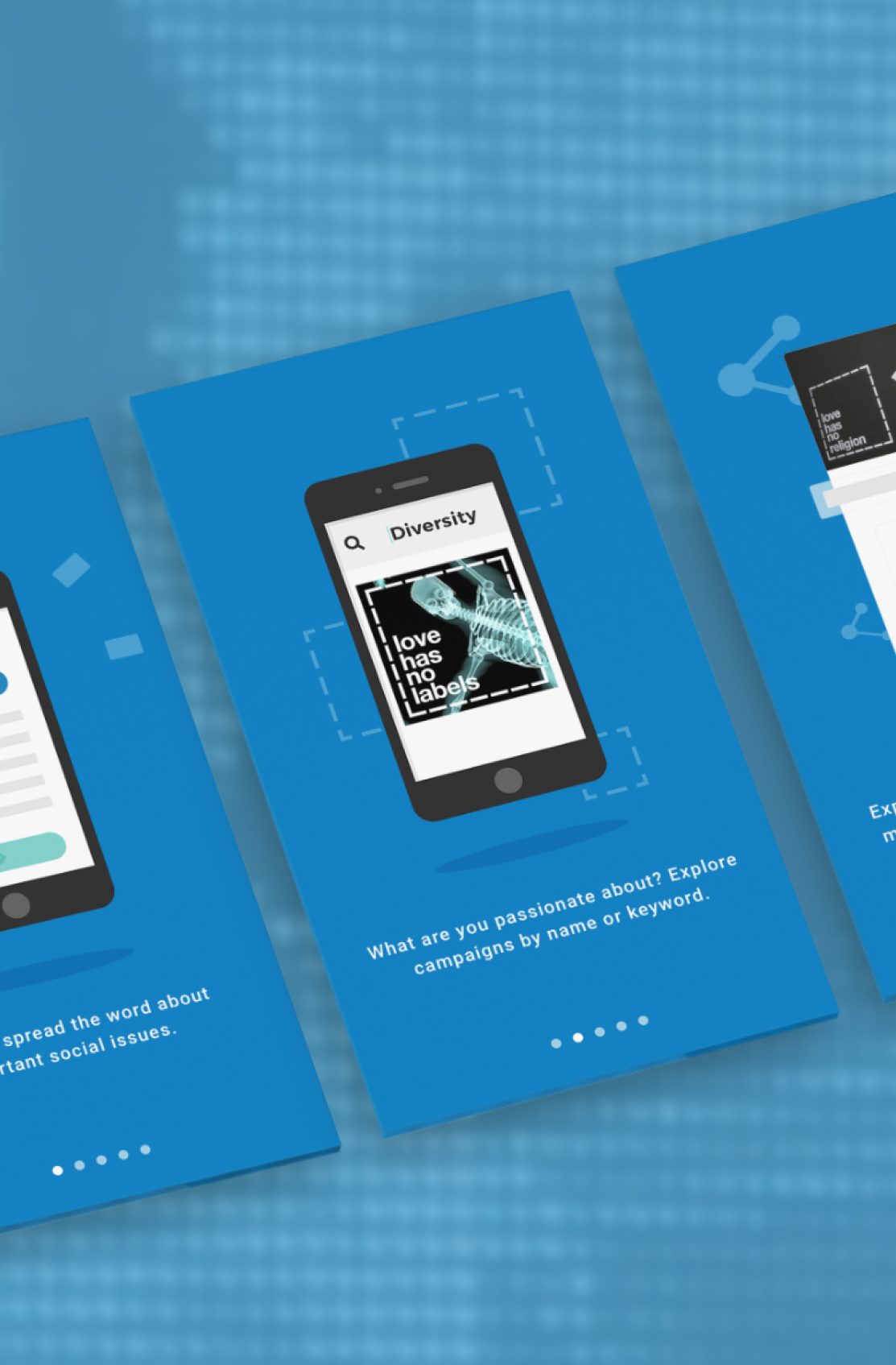 The Solution
The Ad Council Advocate
L+R identified a unique opportunity to strengthen brand identity through mobile app development, allowing people to discover recognizable charitable campaigns as active and connected through the Ad Council. By achieving a shared universe of campaigns which work in conjunction for the collective, this new digital hub strengthens the Ad Council's commitment to immersive education and equips advocates with the ability to view personal contributions in the context of a larger mission.
"
"Introducing the nexus of social sharing gives the Ad Council the ability to complement live engagement via mobile experience, offering a way to access and share global events and allow people to give in real time."
"
The Impact
Make Advocacy Accessible.
In the context of a mobile app, advocacy is more accessible than ever.
For the Ad Council's corporate partners, this means empowering thousands of employees with a digital touchpoint wherein they are able to form a deeper understanding of, and relationship with, the company's charitable partners.
For the individual, this means being empowered with information relevant to the causes that mean the most to them, imbuing them with a sense of community and enabling them to share that information seamlessly across their own social channels—to friends, family, followers.

Let's make an impact together