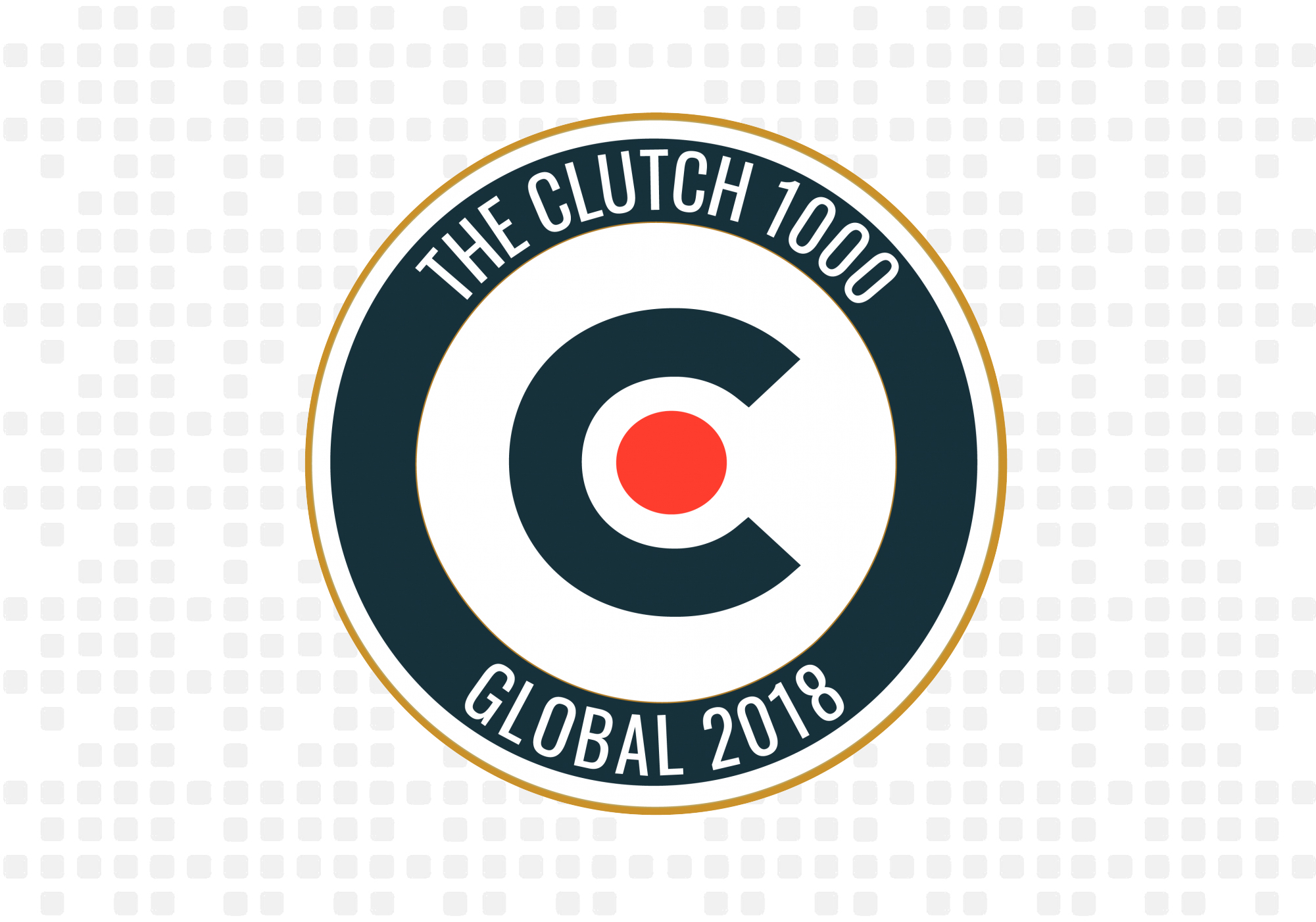 L+R joined the elite Clutch 1000, a list that ranks the top 1000 companies in the world on Clutch according to a proprietary 'market presence' score. We earned this distinction by steadily increasing our brand expertise, increasing our client relationships, and executing higher quality branding & design projects for our partners. It's been incredibly exciting being a part of Clutch's research and we're very proud of the profile we've developed so far. Hearing directly from our clients about their experiences working with L+R is very valuable and we'd like to thank our partners for being so supportive over the years. We anticipate our presence on Clutch to continue to rise as we roll out the projects we're currently working on. Thank you again to everyone involved in L+R's success!

The Clutch directory gives our clients a place to publish and view only verified and authentic third-party reviews on their site, as well as conduct ongoing research of the best B2B agencies worldwide.
"Clutch offers a unique opportunity for us to empower our clients, provide accountability, and reap the benefits of a third-party reviews for our prospective clients and partners in order to improve our own services and value to our clients."

Alex Levin
Founding Partner
L+R
Since being featured on Clutch's segments for top UX/UI designers, mobile app development companies, and branding agencies, L+R has gotten our fair share of recognition from the Clutch team:


We were named one of the top creative, design, and development companies in New York City in 2018, one of the best mobile app developers in the United States in 2018, included in Clutch's Global Report for leading branding agencies in 2017, and we've been in the top of their research for UX designers in New York ever since we created our profile.